4 Best Practices for Healthcare Supply Chain Optimization
Wednesday, March 22, 2023
In this article, discover actionable tips that can help providers address healthcare supply chain issues. From design and network optimization to demand forecasting and inventory management, explore key areas that leaders are leveraging to mitigate supply chain disruptions, improve patient care and achieve cost-savings.
Healthcare supply chain management is critical to the delivery of quality care and patient outcomes. However, as the COVID-19 pandemic highlighted, it is vulnerable to disruptions that can impact the timely delivery of essential medical supplies. Therefore, optimizing healthcare logistics has become more important than ever.
---
Table of contents
---
1. Supply chain design and network optimization
Examine current design and distribution networks to identify opportunities for healthcare supply chain optimization.
Many health systems are rethinking just-in-time inventory management as a result of the critical supply shortages during COVID-19. Such "lean" inventory management practices "can lead to capacity reductions and increase the risk of medical product shortages." While lean healthcare supply chain management can "optimize profits under normal conditions" they "can also make supply chains less able to respond to disruptions and emergencies."
In The Journal of Healthcare Contracting, Tyler Ross, director of supply chain operations at Novant Health, described how his team is "developing robust planning and redundancies to future address shortages as they arise." He stated:
"I hope coming out of this we move from traditional just in time methodology for inventory management and product availability. Just in time is important but again we're not retail, so we need some sort of safety valve to absorb disruption."
On the other hand, having too much supply inventory without effective tracking and management mechanisms can increase the risk for waste in the form of missing or expired items. It can also threaten patient safety if an expired product or one that has been recalled is used in care delivery. New research has revealed that operating rooms (OR) have in their inventory an average of 13% of products that expire on the shelves.
Collaboration between providers, suppliers and distributors is important for healthcare supply chain optimization. Working together, they can examine current distribution networks, including gaps in healthcare logistics uncovered with COVID-19 and the healthcare supply chain. In doing so, they can help strengthen the medical supply chain for greater patient safety, quality control and cost optimization.
---
2. Demand forecasting and inventory planning
For effective demand planning and forecasting, determine if the current level of system integration and data-sharing provides accurate and timely analytics.
In an EY survey of large U.S. health systems, 95% of respondents said they want to increase demand planning, but more than half do not use any system for planning. Among supply chain executives surveyed by Accenture, 26% attributed their cloud use to an increase in demand forecast accuracy.
When discussing their top healthcare supply chain management priorities for 2023, SMI members voiced the need for "true patient-level demand planning with the ability to pass predictive demand signals on to the manufacturer." They agreed that "accurate and comprehensive data sharing between providers and industry partners" is "an imperative and will allow for improved forecasting and disaster mitigation."
The authors of Building Resilience into the Nation's Medical Product Supply Chains (2022), stressed how the "more transparency stakeholders bring into medical product supply chains, the better positioned they will be to identify vulnerabilities and proactively mitigate, prepare for, and respond to potential disruptions in medical product supply chains." They added, 
"Data by themselves are not information. To enable stakeholders to make better decisions, data must be compiled into useful forms and disseminated to those who need it."
Data sharing at this level requires integrated digital solutions to bridge the gaps between providers and suppliers, facilitating communication and collaboration for informed decision making.
Cleveland Clinic has demonstrated success in overcoming supply chain issues through collaborative supplier relationships and data sharing. The organization "implemented a resiliency program for monitoring supplier fulfillment, as well as a demand planning tool with bidirectional inventory visibility with suppliers," which earned it a spot on the Gartner Healthcare Supply Chain Top 25 for 2022.
---
3. Transportation and warehousing optimization
Strengthen supplier relationships and distribution networks through supplier diversification initiatives, prioritizing on-shore or near-shore manufacturers.
Shortening the length of the supply chain and reducing the complexity of logistics can help minimize potential roadblocks to getting needed supplies in the door.
In a Deloitte survey of chief financial officers (CFO) on plans to combat future supply disruptions, 69% said diversification of sources will increase in the next three years, with 39% indicating they will increase sourcing from North American suppliers.
When exploring new supplier relationships and healthcare logistics networks in the medical supply chain, it is important to consider the cost implications of sourcing location changes. Deloitte suggests financial leaders consider reevaluating "total landed costs" for supplies, including increased cost of quality, inspections, duties and handling.
To gain greater control over healthcare supply chain management with the goal of healthcare supply chain optimization, some health systems have turned to a self-distribution approach. Among health systems surveyed, 100% of integrated delivery networks (IDN) with consolidated service centers (CSC) said they believed this model "helped them respond to the pandemic."
For health systems pursuing a self-distribution model, key considerations include warehouse/CSC inventory management technologies, and healthcare logistics capabilities, such as methods to transport supplies from the warehouse out to facilities.
Banner Health's work with its supplier Johnson & Johnson shows how collaboration to best leverage warehouse/CSC capabilities can pay off. In 2022, the two trading partners "reduced their daily shipments by several hundred and further standardized on stocked products in the CSC versus one-off shipments (a 19% improvement)," guided by knowledge gained in jointly analyzing decision points and purchasing patterns.
---
4. Continuous improvement and performance measurement
Evaluate available supply chain data and analytics to determine if they are credible, timely and useful to the organization.
Optimization, performance measurement and continuous improvement are reliant on accurate data and analytics that deliver actionable insights for data-informed decision-making.
The vast majority of hospital supply chain leaders surveyed (94%) believe that analytics reduce supply costs. Another 76% say supply chain analytics drive higher care quality and 61% believe that analytics impact staff satisfaction and retention.
If data issues are prevalent, as they are in many healthcare organizations, determine the root cause of the issues. Common supply chain issues include lack of system integration, data silos, manual product data capture, and poor data analytics and reporting capabilities.
Many health systems and hospitals are overcoming traditional challenges related to healthcare supply chain management data access and accuracy by transitioning from on-premise, legacy enterprise resource planning (ERP) systems to cloud ERP solutions.
However, "your cloud ERP system will only be as valuable as the data that powers it," explains Pete Nelson, general manager of Global Alliances at GHX. While it may be tempting to jump into a cloud ERP system, carrying over bad data can lead to bad decisions.
💡 Read more: Data Management Best Practices to Prepare for Cloud ERP
To make the most of this investment and overcome historical supply chain issues, organizations will benefit from taking the time to evaluate, enhance and improve their data ahead of the move.
Finding a partner with experience supporting successful cloud ERP transitions and working together to establish a single source of credible and complete data provides a strong foundation for healthcare supply chain optimization.
---
Conclusion
Optimizing healthcare logistics and supply chain processes is critical for ensuring that healthcare providers have the supplies they need to deliver quality care to patients. The four actionable tips discussed in this article offer healthcare supply chain management teams a starting point to evaluate their existing supply chain processes and identify areas for improvement.
By leveraging technology, data analytics, and supply chain management best practices, healthcare organizations can establish more efficient, resilient, and cost-effective supply chains. These improvements not only benefit the organization but also have a positive impact on patient care and satisfaction, staff retention, and overall healthcare outcomes.
***
Disclaimer: The third-party contributor of this piece is solely responsible for its content and accuracy, and the views expressed do not necessarily reflect the opinion of GHX.
---
Sources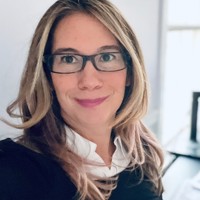 Healthcare Industry Contributor