Healthcare Automation: Benefits, Applications and Future Trends
Tuesday, August 22, 2023
While there may never be a fleet of robotic clinicians delivering automated healthcare services to patients in healthcare facilities, there are many other areas where automation in healthcare is driving innovation, boosting efficiency and reducing administrative costs.
Learn how healthcare automation is revolutionizing patient care and paving the way for future improvements.
---
Table of contents
---
What is healthcare automation?
Automation is all around us today and both industries and consumers benefit in terms of efficiencies and cost savings. Everywhere we look automation is in action - from streaming services and social media leveraging artificial intelligence (AI) to push relevant content and products into our streams of consciousness, to automobiles that automatically warn us when we drive too close to another vehicle or face the danger of backing into an object.
While healthcare had initially held back on automating manual processes with the belief that the sector is unique in requiring the human touch, this attitude has changed as health systems and hospitals seek new ways of reducing medical errors and costs, boosting productivity, enhancing data security and improving both clinician and patient satisfaction.
Today, healthcare automation is spreading rapidly - from back office administrative tasks to healthcare providers and their work on the front lines of care delivery. Let's examine why and how healthcare automation has evolved and the significant benefits it delivers in terms of improved operational efficiencies, lower costs, data sharing, and the ability to optimize operations.
Historical context: the automation evolution
Perhaps the most recognized use of automation in healthcare is in the operating room (OR) with the proliferation of robotic assisted surgery (RAS), which have been proven "to cause less damage to the body, less pain, shorter hospital stays, faster recovery times, and less risk of complications."
Another well-known healthcare use case is electronic health records (EHR) automation, which has improved the accuracy and completeness of patient records, reduced medical errors, and streamlined administrative tasks for medical professionals.
Even before patient data digitization in the EHR, many healthcare organizations had already established a foundation for digital transformation in healthcare by automating business processes, specifically those related to supply chain.
The transition from manual order processing to the use of electronic data interchange (EDI) technology to digitally transact business from enterprise resource planning (ERP) systems through the GHX Exchange, has saved healthcare organizations and their trading partners (e.g., suppliers, distributors, GPOs) countless hours and dollars by minimizing human intervention, decreasing the volume of repetitive manual tasks, and reducing human errors, all of which streamline processes, improve efficiency, and drive out costs throughout the healthcare industry.
Similar benefits have been derived from automated healthcare solutions for inventory management and product tracking. Use of automatic identification and data capture (AIDC) applications, including barcode and RFID scanning, have enabled healthcare systems to evolve from documenting product receipt, storage, movement and use by pen and paper or by keying information into Excel spreadsheets or databases, to automating product data capture within the enterprise resource planning (ERP) or supply chain management (SCM) solutions.
---
Key components and technologies 
Automated systems and solutions for supply procurement and inventory management have continued to evolve alongside clinical data automation in healthcare. The implementation of advanced digital technologies, including cloud-based SaaS solutions, artificial intelligence (AI), machine learning, and natural language processing (NLP), is driving even greater automation in these areas and in many other aspects of healthcare system operations.
Cloud-enabled integration and automation in healthcare
The transition from on-premise, legacy ERP systems to cloud SaaS ERP systems is a major trend impacting healthcare business process automation today. Today's cloud-based ERP solutions integrate seamlessly with EHR, financial and clinical systems for automated alignment of healthcare processes and patient data.
Instead of a person (or team) trying to manually piece together historical data from these different systems to perform analytics, data integration in the cloud environment happens without the human element.
Consulting firm GrantThornton states in its article "Rethinking Healthcare ERPs Using Cloud-Based Platforms": "For any healthcare organization to operate efficiently and effectively, its EHR and ERP systems must be interoperable and compatible. Interoperability enables sharing of data across patient and clinical systems, as well as administrative and financial systems. The cloud enables the use of the same technology across the organization, ensuring predictability and confidence in the data."
The role of artificial intelligence in healthcare's automation strategy
Healthcare systems and hospitals that have automated processes and established cloud-based data sources are also well equipped to leverage advanced digital capabilities, such as AI, machine learning (ML) and natural language processing (NLP). These technologies accelerate automation and innovation by driving actionable insights to stakeholders, as opposed to stakeholders having to dig into the data to uncover them.
Take supply chain for instance. A cloud-based environment where the ERP and EHR seamlessly share data can help supply chain leaders make the link between procurement and consumption. This in turn drives informed purchasing and inventory management decisions for fewer stock outs, less wasted inventory, and more accurate forecasting and demand planning.
Downstream this drives alignment in supply and patient volume, improved satisfaction among healthcare professionals because supplies are available to treat patients when needed, and potentially improved patient outcomes, patient satisfaction and patient experience.
---
Benefits of automation in healthcare
The realized and potential benefits of automating processes in healthcare are endless - from greater productivity to improved revenue cycle management.
Optimize human resources
Hospitals and health systems that leverage automation in healthcare can maximize existing human resources to their full potential, alleviating them of repetitive tasks that offer little value.
For example, use of advanced techniques for product data capture at the point of care (POC), such as barcode or RFID scanning integrated with the EHR and other provider tools, can alleviate clinical staff of manually documenting product usage in these systems. Beyond enabling efficiencies, automated solutions for POC product data capture can improve data accuracy in the EHR, including case management data.
Enhance satisfaction among healthcare professionals
Retaining currently employed healthcare professionals in today's environment of labor shortages is critical for the healthcare industry in delivering patient care and lowering costs associated with hiring and training new staff members. Automating non-value added repetitive tasks, like inventory management, manual case documentation or appointment reminders, can make the jobs of healthcare providers easier and improve satisfaction by allowing them to focus more of their time on patient care.
Improve patient satisfaction and experience
When administrative processes run smoothly in healthcare facilities, it's more likely patient satisfaction and patient experience will rate higher. Implementing automation for tasks such as scheduling and care coordination among a patient's providers eases the burden on the individual seeking and receiving care. An automated system for appointment reminders helps keep care on schedule for more satisfied patients and satisfied caregivers.
Lower costs and tackle waste
Automation streamlines processes so healthcare organizations can do more with less. For example, instead of a supply chain technician spending hours physically walking into storage areas, counting items, writing down counts and keying this information into the ERP system, use of a barcode or RFID enabled inventory management solution integrated with the ERP system streamlines this task down to minutes. Time is money and less time spent on manual, repetitive tasks means savings for the healthcare system.
Beyond labor savings, there are countless other ways that automation lowers costs in healthcare. Here are just a few other examples:
Pay the right price: Procure to pay automation, where purchase orders (PO) and invoices are matched to a healthcare system's supplier and GPO contract pricing, can help prevent overpayments.

Minimize product expiry waste: Automating inventory management helps prevent excess inventory, medical supplies expiring on the shelves, and wasted dollars from unused, expired products.

Avoid costly medical errors and readmissions: Automation of care coordination and medical records documentation helps facilitate high quality care delivery and reduce the risk for errors and readmissions not covered by payers.
Capture revenue
Automation throughout the care continuum also helps the healthcare industry optimize revenues, which is critical in today's environment of razor thin margins. Use cases include:
Revenue cycle management: Automated supply data capture at the point of use (POU) on the patient into the EHR and integration with financial systems helps improve charge capture and patient billing accuracy.

On-time procedures: The operating room (OR) is the revenue driving engine of any healthcare organization. Delayed or cancelled surgical cases mean lost revenue for the hospital or health system. Automation that helps ensure the right patient (e.g., scheduling automation) and products (inventory automation) are in the OR when they are needed keeps the OR engine running as planned.
Minimize errors
Automation that minimizes or eliminates the human element will likely reduce the risk for human error regardless of the process. This is particularly important in healthcare where precision and accuracy are critical to high quality care delivery. Examples of where automation in healthcare can minimize errors:
Automated patient data capture and sharing: When all caregivers (e.g,. in ambulatory services, emergency rooms, clinics) have access to the same information at the same time, they can work collaboratively to provide the appropriate care for the patient based on the patient's diagnosis, their conditions, medical history, medications, etc., reducing the risk for medical errors and adverse events.

Automated product identification and tracking: Supply management automation that includes the use of manufacturer unique device identifiers (UDI) throughout the supply chain and down to the point of use (POU) helps prevent clinicians from using potentially dangerous items in patient care, such as recalled products, expired products, or those associated with adverse events.
Enhance security and privacy
Automation of data capture and management in a secure cloud environment can improve the security of protected health information. "Cloud computing also brings new opportunities for health care organizations to adapt their security capabilities to mitigate risk presented by advanced threats while meeting the needs of a distributed workforce and customer base," stated Deloitte analysts in a recent article on cloud cybersecurity in healthcare.
---
The future of healthcare automation
Experts on healthcare technology trends, analysts and futurists all predict increased health sector automation benefits in the years to come. Automation in medical care, including the use of robotics in healthcare and artificial intelligence in medicine, have the potential to help the industry overcome common challenges.
Here are some recent reports on the future of healthcare automation throughout the care continuum.
Robotics
Entrepreneur, engineer, and clinical researcher Robert Hamilton, Ph.D., recently wrote about how, "Advanced technologies, such as AI-guided robotics and automation, offer a potential solution to the provider shortage by freeing healthcare professionals from repetitive and time-consuming tasks and allow clinicians to focus on tasks that require a specialized touch."
He noted how these types of solutions have already been proven effective in the healthcare environment, for example, use of "robotic-assisted ultrasound systems allowed for isolation and distance between patients and sonographers during the pandemic, reducing the risk of transmission."
Generative AI
According to McKinsey & Company, "Gen AI represents a meaningful new tool that can help unlock a piece of the unrealized $1 trillion of improvement potential present in the industry."
With regards to health system and hospital business operations, "Gen AI has the potential to use unstructured purchasing and accounts payable data and, through gen-AI chatbots, address common hospital employee IT and HR questions, all of which could improve employee experience and reduce time and money spent on hospital administrative costs."
On the clinical frontlines, "Gen AI could—with clinician oversight—potentially generate discharge summaries or instructions in a patient's native language to better ensure understanding; synthesize care coordination notes or shift-hand-off notes; and create checklists, lab summaries from physician rounds, and clinical orders in real time."
P2P Automation
Automation of purchase orders (PO), purchase order authorizations (POA), advance ship notices (ASN) and invoices leveraging digital solutions has delivered tremendous benefits to healthcare providers and their suppliers in terms of efficiency and cost savings. Now, healthcare providers' accounts payable teams and supplier accounts receivable teams are turning their sights on automating the final "P" in the procure-to-pay (P2P) cycle - payments to suppliers.
Learn more in this GHX Summit Satellite Webinar: Controlling Costs Through Payment Automation.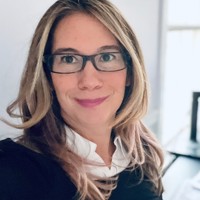 Healthcare Industry Contributor