Supply Chain Issues in Healthcare and How to Mitigate Them
Thursday, March 30, 2023
From product shortages to logistical challenges, healthcare organizations must navigate a complex web of suppliers, distributors and regulatory bodies to ensure they have the necessary resources to provide high-quality care. Identifying and addressing supply chain issues in healthcare can provide organizations with opportunities to improve the patient experience and achieve cost optimization.
---
Table of contents
---
The importance of strong healthcare supply chains
Effective and efficient healthcare supply chain management is key to ensuring patient safety and satisfaction, reducing costs and waste, improving healthcare outcomes and addressing supply chain issues as they arise.
The COVID-19 pandemic highlighted many gaps within healthcare logistics and supply chain management, from product manufacturing to supply inventory management in healthcare facilities.
Going into 2023 and beyond, cost savings, supply reliability and operational efficiency remain top priorities for hospital purchasing leaders. Digital transformation and optimization of healthcare supply chains have the potential to address all these areas.
Key aspects of healthcare supply chain management
Healthcare supply chain management is highly complex because many stakeholders, processes and data must be aligned to make it effective and efficient. Many intricacies and nuances factor into the equation, such as:
Industry relationships: Healthcare organizations rely on group purchasing organization (GPO), distributor and supplier contracts to mitigate rising supply costs. That means having systems and processes in place to ensure supplies are procured at negotiated contract prices. Today, hospital purchasing leaders prioritize reliability in their supplier relationships, with 76% of those surveyed citing it as a top value driver for their teams.
Transactional procure-to-pay (P2P) processes: The process by which a supply chain team generates a purchase order (PO) within its enterprise resource planning (ERP) system to purchase or replenish needed supplies, the supplier acknowledges the order (POA), it is shipped, received by the facility, the supplier invoices the healthcare organization, and a payment is made.
Inventory management: Once a product is delivered to a healthcare facility, it must be managed from receipt through to use. Supplies are typically stored in different areas depending on type, quantity and demand. Some health systems have consolidated service centers (CSC) or warehouses to store large quantities of items for self-distribution. Within a facility, there are also many supply storage locations, including central supply areas, storage rooms, closets and carts in clinical areas.
Consignment orders: Certain clinical areas may need to procure products from suppliers outside of the organization's ERP system. So-called "consignment" orders (e.g., bill only, bill and replace, waste and replenish/requisition) are made for items such as knee and hip implants. There are typically specific quality control and patient safety considerations for products in this category. Both the procurement processes and management of this inventory differ from standard medical supply chain workflows.
Challenges facing healthcare supply chain professionals
COVID-19 and the healthcare supply chain fallout has compounded long-standing supply chain issues, holding health systems back from achieving healthcare supply chain optimization.
A 2022 survey of 227 hospital purchasing leaders by AHRMM revealed the top four healthcare supply chain issues among hospital purchasing leaders to be costs (76%), material scarcity (63%), inventory management (55%) and personnel shortages (55%).
💡 Read more: Future of Healthcare Supply Chains: an In-Depth Analysis
---
Common causes of healthcare supply chain issues
While healthcare supply chain management has become a top priority in most organizations given the supply shortages caused by the pandemic, digital transformation is another hurdle to be overcome.
Manual supply chain management
Without systems and solutions to facilitate automated and touchless processes, many teams end up bridging the gaps with manual, time-consuming labor that increases the risk for errors.
For example, POs and invoices that are processed manually and sent/received via email or fax (or worse, by postal mail) involves many touchpoints that add time, labor and costs. It also prevents an automated three-way-match between PO, POA and invoice to confirm the correct prices are being paid.
1. Inventory management
Inadequate inventory management that relies on manual tracking and documentation of products as they are received, stored, moved and used is a tremendous burden on supply chain and clinical staff. It also limits visibility into supply status, which can lead to stockouts, overordering, added costs and waste.
In addition, manual processes limit the ability to access comprehensive and accurate data in real time, leading to poor quality control, lack of forecasting accuracy, and the inability to perform meaningful analytics to support healthcare supply chain optimization initiatives. They can also contribute to a lack of collaborative problem-solving between providers and suppliers.
2. Data and analytics
A healthcare organization will struggle to achieve a clinically integrated supply chain when it doesn't have access to credible data from its procurement processes (ERP) and clinical usage of products (EHR) for analysis.
Manual processes and inability to access and leverage actionable data and insights from the medical supply chain can contribute to supplier relationship issues. This same lack of data on product usage and supply demand inhibits collaboration between providers and suppliers.
In complex supply chain networks where distributors, suppliers and providers must align on continuously changing product and price data, manual updates fall short because of the constant data churn. This leads to pricing inaccuracies, rework and significant time and labor allocated to resolutions.
---
COVID-19 and the healthcare supply chain
Supply chain disruptions driven by COVID-19 put hospitals and their industry partners in the spotlight, prompting many organizations to prioritize healthcare supply chain optimization.
COVID-19 had a significant impact on healthcare supply chains – the most visible of which were supply shortages of personal protective equipment (PPE). The pandemic sent supply costs skyrocketing as hospitals struggled financially from fewer elective surgical procedures coupled with rising clinical labor expenses.
Healthcare supply chain professionals were faced with a myriad of important challenges including finding critical supplies while ensuring they were safe and effective, adjusting procurement processes to this new environment and expanding supplier relationships across broader distribution networks.
💡 Read more: COVID-19 and Healthcare Supply Chains - 5 Lessons Learned
Lessons from the pandemic to mitigate future risks
The pandemic changed the scope of healthcare supply chain management responsibilities and heightened appreciation for reliable relationships with suppliers and other business partners across distribution networks.
In the post-COVID era, research by HIDA shows that the top three priorities to address the shortcomings in healthcare supply chains highlighted by the pandemic are:
Mitigating supply chain risk
Forming strategic partnerships with suppliers
Streamlining logistics
---
Effective healthcare supply chain management benefits
The benefits of effective management and the consequences of supply chain disruptions have become glaringly obvious, not only to healthcare logistics professionals but also executives, clinicians, patients and even the general public.
From efficient procurement processes, strong supplier relationships and reliable distribution networks to effective inventory management, optimizing the healthcare supply chain can influence patient safety, quality control and costs.
Patient safety and care: When providers, suppliers and distributors work together, sharing relevant data via integrated systems with automated processes, clinicians have effective, safe products to care for patients when they need them. The ability to capture and analyze data from the ERP and EHR to correlate product usage with outcomes helps clinicians and supply chain professionals make choices that can help improve patient care.
Quality control: Inventory visibility and control helps keep potentially harmful products out of the facility's supply stock (e.g., recalled, expired items), which reduces the risk that they will be used on patients. Automated product data capture at the unit level, such as standardized identifiers (e.g., UDI, GTIN), makes it easier for the facility to manage recalls.
Cost optimization: Supply chain leaders have expanded cost optimization to procurement processes and inventory management. This has led to significant hard and soft dollar savings through improved pricing accuracy, greater process efficiency, error reduction and supply standardization, to name a few.
💡 Read more: Discovering Nearly $200K Worth of Expired Products at One Hospital
---
Improvement: solutions for a better supply chain
Healthcare supply chain operations continue to evolve today. Inside healthcare organizations, teams are focusing on the digitization and automation of procurement processes and inventory management. Outwards, they are looking towards improving supplier relationships and distribution networks. Initiatives are aimed at furthering improvements in healthcare logistics, quality control, patient safety and cost optimization.
Technology to improve efficiency and accuracy
Transitioning from disjointed IT systems, manual processes and data silos to an integrated and automated, cloud-based approach is foundational to the digital transformation of healthcare supply chains.
1. Cloud ERP
Hospitals are increasingly implementing cloud ERP systems that integrate seamlessly with their EHR systems, supply chain management (SCM) solutions and financial/patient billing systems.
"In many ways, the cloud provides a 20-year refresh for health systems," explains Steve Jackson, general manager, Exchange Services for GHX. "It enables them to progress their back office and get to a federated system designed to support their need for better demand planning. This positions them for success by eliminating siloed data and creating fewer discrepancies between hospitals and suppliers."
A cloud-based ERP system simplifies and streamlines this process for enterprise-wide visibility and control. It facilitates greater collaboration within health systems as well as with suppliers and other stakeholders in distribution networks.
Digitized processes and data, and the ability to generate actionable analytics, make it easier for healthcare organizations to communicate value-added information to their suppliers, such as forecasting and demand planning data. In turn, they can also generate more accurate and timely supplier performance metrics to strengthen these relationships – and their supply chains.
2. Inventory Management
Real-time access to accurate and credible data on procurement processes and supplier relationships can also help healthcare supply chain management teams improve compliance with sourcing initiatives, such as value-based purchasing and on-contract sourcing.
Healthcare supply chain management is increasingly incorporating technologies long used in other sectors for inventory management (RFID, IoT). Supply chain digital transformation has been shown to reduce process costs by 50% and increase revenue by 20% across many industries, and hospitals are no exception.
For example, automated inventory management systems that leverage RFID technology for product identification, tracking, tracing and documentation facilitate greater efficiency and accuracy. It has become the foundation for healthcare supply chain optimization for many U.S. health systems and hospitals.
---
Best practices for healthcare logistics optimization
The foremost challenges for supply chains include lack of system integration, data silos, manual product data capture as well as poor data analytics and reporting capabilities. For organizations looking to optimize supply chain management and healthcare logistics, consider the following areas.
Supply chain design and network optimization: Examine current design and distribution networks to identify opportunities for healthcare supply chain optimization.
Demand forecasting and inventory planning: Determine if the current level of system integration and data sharing facilitates the generation of accurate and timely analytics for effective demand planning and forecasting.
Transportation and warehousing optimization: Strengthen supplier relationships and distribution networks through supplier diversification initiatives, prioritizing on-shore or near-shore manufacturers. Shortening the length of the supply chain and reducing the complexity of logistics, can help minimize potential roadblocks to getting needed supplies in the door.
Continuous improvement and performance measurement: Evaluate available supply chain data and analytics to determine if they are credible, timely and useful to the organization. If data issues are prevalent, as they are in many healthcare organizations, determine the root cause of the issues.
💡 Read more: 4 Best Practices for Healthcare Supply Chains
***
Disclaimer: The third-party contributor of this piece is solely responsible for its content and accuracy, and the views expressed do not necessarily reflect the opinion of GHX.
---
Sources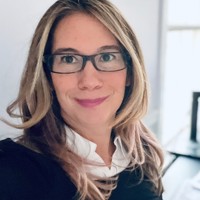 Healthcare Industry Contributor