Optimizing the Order-to-Cash Process in Healthcare Supply Chains
Friday, June 30, 2023
For decades supply chain business process management has encompassed digitization and automation of electronic data interchange (EDI) transactions from purchase order (PO) through to invoice creation.
The cash process - the supplier accounts receivable (AR) team issuing and sending invoices to providers for customer payments and the provider accounts payable (AP) team responding with payments to the supplier - required labor intensive, inefficient, manual intervention that is prone to human error and bloated with excess costs.
Even today, 50% of invoices are received via paper or email, which complicate accounts payable processes, and 42% of payments delivered are via paper check in the accounts receivable process. Manual intervention increases costs throughout the supply chain management spectrum.
As order management has evolved, with the seamless integration of order management system solutions and the digitization and automation of end-to-end processes throughout trading partner relationships, 100% automated invoicing is achievable today, and suppliers and providers are getting closer to a touchless, order-to-cash continuum with electronic payments that are standardized and streamlined for all parties.
As Boston Consulting Group (BCG) wrote in an article on the order to cash process:
"Companies are slowly realizing that O2C must deliver results on two fronts at the same time. On the one hand, the process must help deliver customer satisfaction, ensuring that orders are fulfilled correctly the first time and that buyers have the best possible experiences. On the other, the O2C process must meet the organization's goals for profit maximization by maximizing revenues and being cost-effective and cash-efficient."
---
Table of contents
---
What is order-to-cash (OTC, O2C)?
The Association for Supply Chain Management (ASCM) defines the order to cash process (aka O2C process) as "The activities and processes that take place from the time an order is placed by a customer until payment is received and credited. The goal is to translate sales into financial benefit as rapidly as possible." Here is a basic overview of the steps in the healthcare order to cash process:
Customer places an order to the supplier using its order processing system (e.g., ERP system) to generate/send a purchase order (PO)

Supplier responds, using its order processing system (e.g., ERP system) to generate/send a purchase order acknowledgement (POA)

When the order is ready to ship, the supplier sends the customer an advanced ship notice (ASN)

After order fulfillment, the supplier sends its customer an invoice

The customer processes that invoice and sends the supplier accounts receivable team a payment - completing the cash cycle
---
Common challenges in healthcare revenue management
As the old saying goes, "cash is king" and improving cash flow is key to business success but manual order to cash processes slow a company's cash inflows while straining customer relationships through added complexity, work and expenses.
Digitization and automation of POs, POAs, ASN and invoice creation have saved the healthcare supply chain billions of dollars, so why stop there? Why not extend this optimization work through to the cash cycle - streamlining invoice delivery and payment collections?
Here are common challenges of manual input in the order to cash process that impact suppliers and their customers.
Provider challenges in order to cash processes
Non-value added work for the AP team and other departments and functions (e.g., purchasing, inventory management) and the related labor costs

Prolonged invoice approval process with lack of automated payment reminders

A high number of outstanding invoices, overdue invoices, overdue accounts

Slower payment processing, payment delays

Missed opportunities for early pay discounts and rebates

Billing and payment errors that drain revenues
Supplier challenges in the order to cash cycle
Non-value added work for the AR team and other relevant parties (e.g., customer service functions, sales department), including manual input in the invoicing system, and the related labor costs

Longer cash cycle, time to collect payment (45-day average for a supplier to get paid)

Extended sales cycle/days sales outstanding (DSO)

Lower cash flow, challenges with cash flow management and credit management, inaccurate cash estimates

Restricted business growth because of delayed payment collection

Poor customer experience and customer satisfaction
Furthermore, critical to provider and supplier finance leaders are actionable analytics on spend and income, which they cannot generate within the confines of a manual order to cash fulfillment process. With invoices being sent via postal mail, via fax, or in PDFs via email, and payments sent in various electronic formats or via paper checks, there is no real-time visibility to the cash cycle on either side of the order to cash process.
Suppliers and their customers are challenged by data management, neither can track performance data, and decisions to drive order to cash strategies are based largely on guesswork.
---
How to optimize and automate payment processes
Healthcare providers and suppliers are burdened by financial challenges today as they face rising inflation and declining purchasing power. With costs continuously on the rise - labor, supplies, transportation - trading partners should pursue any opportunity to improve cash flow.
Digital technologies and processes have evolved to automate the order to cash process from start to finish, offering efficiency, cost savings, and the ability to leverage real-time, complete and credible insights within order management software.
Here are three best practice steps for suppliers and their provider customers to take when optimizing the healthcare order to cash process.
Optimizing payment processes for suppliers
Implement a solution for 100% electronic invoice delivery across all customers: Leverage a standardized digital format that delivers invoices as PDF files via an online portal, alongside your existing EDI delivery, to transact all invoices (PO and non-PO) electronically, regardless of your customers' digital capabilities.

Implement a digital, automated payment solution through which you can offer customers multiple payment strategies through a single electronic portal to enhance the customer experience and improve customer satisfaction.

Integrate automated invoice generation and payment processing into a fully digitized order to cash process (alongside your existing EDI delivery) for visibility into cash flow and access to insights for informed decisions (e.g., flag outstanding invoices, monitor payment collections, inform credit management).
How providers can streamline payment processes
Implement a solution for 100% electronic invoice receipt and processing across all suppliers: Leverage a standardized platform that digitizes paper and email invoices, matches invoices to POs for instant notifications and automated exception removal, and delivers invoices into your ERP system.

Implement a digital solution for automated payments to streamline and optimize the AP process across your entire trading partner network.

Integrate automated invoice processing and payment generation into a fully digitized order to cash cycle (alongside your existing EDI delivery) for visibility into cash flow and access to insights for informed decisions (e.g., drive the approval process, flag outstanding invoices, speed payment processing).
Utilizing data analytics for performance insights
Healthcare providers and suppliers are leveraging advanced analytics solutions, including those featuring artificial intelligence (AI) capabilities, to have credible, timely and actionable information pushed to them rather than having to hunt down and piece together the data puzzle.
Eliminating paper in the final stages of the order cycle reduces operating costs and turns invoices and payments into data, leading to more visibility and efficiency for less money. Data-driven insights can drive strategic decisions to optimize the entire order to cash process - from healthcare providers making informed decisions on order management and inventory management to ensure supply availability for clinicians and patients, to healthcare suppliers leveraging metrics on order fulfillment and payment collection for streamlined order shipping, enhanced customer experience, and improved cash flow.
During the Association for Health Care Resource & Materials Management (AHRMM) AHRMM23 Conference, Mike Schiller, CMRP, Senior Director of Supply Chain, AHRMM, announced the organization's Keys for Supply Chain Excellence pilot program, which enables members to benchmark their healthcare organization's performance in several areas and identify areas for improvement.
Here are a few KPIs from AHRMM that healthcare providers can use to track efficacy and efficiency in the order-to-cash process.
Supply Accounts Payable (AP) Days: Measures how effectively the health care organization is managing its payables.

Spend Under Management (SUM): To provide leadership with a measure of the amount of total spend that is being effectively managed by the organization's supply chain team.

Perfect Order: Perfect order is a composite metric that serves to measure the process by which a purchase order (PO) electronically - from order to payment – occurs without human intervention to ensure it is delivered to the correct location, on time, undamaged, at the correct price with the desired quantity, all on the first attempt.
AHRMM members can access the entire set of Keys on the AHRMM website. Members can participate in an AHRMM Keys pilot program by registering here.
As for healthcare suppliers, Deloitte says "rather than relying simply on a high-level metric like DSO, try to identify the metrics that impact DSO." The advisory firm recommends suppliers "consider some more granular metrics" such as:
How many invoices are past due?

How many have unapproved discounts?

How often does the sales team override standard terms?

If overrides are frequent, should you change your terms?
---
Case studies: enhancing the O2C process
Below are three examples of healthcare provider and supplier organizations that have optimized their order to cash strategies and processes.
Children's of Alabama automates 90% of invoices for improved efficiency and accuracy
The AP team at Children's receives between 100,000 and 120,000 invoices per year. With some sent electronically and others in paper format, they went through various routes and people to get to AP, where staff members would manually scan them. The complexity of this process often resulted in misplaced invoices that weren't paid on time — a significant issue for the organization. They estimated that 30-40% of their department spend went to manually processing invoices.
They implemented a digital, automated solution that delivers all invoices to a central mailbox, whether electronic or paper. The solution coverts paper invoices to EDI and provides advanced exception handling, workflow automation and non-PO handling. It has enabled the team to automate 90% of invoices and "cut out hours of manual work every week."
Nebraska Methodist Health System (NMHS) automates approximately 20% of vendor payments
Looking for "the final piece" of its automated procure-to-pay processes - from processing POs electronically to electronic payment of supplier invoices - Nebraska Methodist Health System (NMHS) began automating manual, paper-based invoice payments in the early 2000s, and more recently launched a targeted effort to drive more supplier payment volume through its epayment solution.
By transitioning more payments from paper checks to credit card and automated clearing house (ACH) transactions, the NMHS team has significantly reduced the time and labor required to pay suppliers, helped increase on-time payments, and improved cash flow.
Medical device manufacturer saves $20+M in first 12 months of using ePayments solution
Upon discovering that credit card fees from customer payments were one of the largest selling general and administrative (SG&A) costs, a large medical device manufacturer established enterprise-wide support for payment policy reform. It leveraged a cloud-based integrated payments platform which extends channel consolidation and automation throughout the order to cash process.
The company engaged its customers on a transition to the electronic payment solution, focusing communications on the benefit of overall payment process improvements and addressing their specific needs and concerns. It migrated 99% of its hospital/acute care customers off credit card payments within 12 months, achieving $20M+ in savings.
---
Conclusion
Finances today are strained through the healthcare supply chain. Suppliers want to get paid faster so they can improve cash flow, and providers want to speed invoice processing and payments so they can advantage of early pay discounts and rebates, avoid poor credit scores, and secure credit approval.
Historically digitization and automation of order management ended at invoicing, leaving the company and its customers to manually process invoices, approvals and payments. The resulting non-value-added labor, discrepancies/exceptions and rework slowed the order to cash cycle, preventing providers and suppliers from improving their order to cash KPIs.
Today, providers and suppliers have the digital technology they need to extend the optimization and automation of their order to cash process for greater efficiency and accuracy, lower costs and access to valuable data and analytics. This visibility and control is key to driving healthier operational and financial performance. Accurate and timely fulfillment also contributes to better patient care.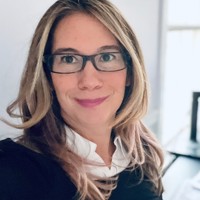 Healthcare Industry Contributor