Automated Invoicing And Payments Solutions in Healthcare Supply Chains
Monday, July 31, 2023
Digitization and automation of healthcare supply chain processes and data is critical to strengthening and streamlining operations, reducing costs and maintaining continuity of care. Learn about the benefits of automated invoicing as part of the digitized procure-to-pay (P2P) continuum.
---
Table of contents
---
What is automated invoicing and how does it work?
Automated invoicing is the second to last stage of the healthcare supply chain procure to pay (P2P) process - which includes automated processing of digital purchase orders (PO), purchase order acknowledgements (POA), advance ship notices (ASN) and other EDI transactions between healthcare suppliers and their provider customers.
With automated invoice processing, the supplier's enterprise resource planning (ERP) system automatically generates and sends a digital invoice, which the provider receives into its ERP system for processing.
Automated invoice processing software matches the invoice to the PO to ensure everything aligns on both sides of the transaction.
---
The need for automation in healthcare invoicing
"Automation is critical because it's the foundation for all real-time transactions. The industry must prioritize greater levels of automation within the procure-to-pay cycle to ensure clean, accurate data is flowing through those systems. That data can be used to further improve the efficiency of transactions, such as invoice receipt and processing."
Matt Houston, VP of Strategic Initiatives at GHX,
Automation and the Future of Healthcare Invoicing, SDC Executive (June 2021)
Picture this: a hospital and its supplier have automated purchase orders, purchase order acknowledgements, advanced ship notices, and other transactions through the GHX cloud-based supply chain network. Digital transactions flow seamlessly between the hospital and supplier enterprise resource planning (ERP) systems, with critical data (e.g., products, quantities, pricing, etc.) matched.
An order is placed, the supplier receives and processes it and the hospital gets the right items in the right quantities at the right price at the right time in the right locations.
Unless there is a discrepancy or exception (which the parties are immediately alerted to for real-time resolution), automation within a digital, cloud-based environment has minimized manual data entry, time consuming tasks, inefficient processes and human error. An automated, efficient workflow makes these business processes easy for both parties, dramatically lowers costs all around, and gets supplies into the hands of clinicians faster.
The problem: invoice processing often falls outside of this digital environment. An estimated 50% of invoices are still received via paper or email. Sometimes it is because the supplier lacks invoice automation software, and therefore must manually create invoices and send them to their hospital customer - via email, fax, mail. In other cases it is the provider customer that cannot accept and process automated invoices.
Manual invoicing process challenges
The manual invoicing process is a tremendous drain on resources for both providers and suppliers, increasing work, costs, errors and rework.
To process invoices manually, both the supplier's AR team and provider's AP team must perform non-value added work, keying data into their ERP systems, cross checking invoice and PO(s), looking for potential discrepancies, calling or emailing the other party for resolution, etc.

Manual data entry on the supplier and provider sides is very prone to error, resulting in both teams having to take the time to correct mistakes to keep the invoice process moving forward.

With a manual, inefficient invoice process, it takes longer for the supplier to generate the invoice and the provider to receive and process it, which can result in payment delays and late payment. Suppliers have longer days sales outstanding (DSO), with cash flow tied up, and providers lose out on early pay discounts and rebates - they may also be subjected to late payment penalties.

Invoice data in a manual process is much harder to access because it is not part of the trading partners' overall digital P2P continuum.
"There were so many complications that my team was constantly up and down from their desks at the fax machine or printer picking up paper invoices, faxing them over and getting confirmations back from the fax machine to see if they went through," said Medline Canada's customer service manager Jackie Coles about her company's previously manual invoice processing. "Next they would place calls to the customers to ask if they got the faxed or emailed invoices and whether there were any issues. On top of that was the mailing of invoices, which was a very tedious administrative task that took a lot of our receptionist's time."
Lack of visibility is a major issue with paper invoices: "You can't pay invoices you don't know you have. We never want AP to slow or prevent the delivery of products that are critical to the health of our young patients," said Children's of Alabama director of Disbursement Chuck Payne, commenting on how manual invoicing impacted his team.
"Often when sending invoices by email, mail or fax, the customers would not report the missing invoices until weeks or months after the fact," said Coles. "If we didn't hear from the customer we would assume everything was fine until we saw an amount outstanding on an account, which then created more follow up with the customer."
---
Benefits: Switching to automated invoice processing
The benefits of automated invoicing include significant time, labor and cost savings over manual invoicing (where a supplier generates and sends paper invoices):
Invoice automation eliminates manual data entry, reduces the risk for human error, improves accuracy, and increases efficiency from the time a supplier create invoices to when its customer processes and approves them.

During the invoice creation process, invoice automation eliminates the need for the supplier's AR team to track down the PO, manually enter the order information into an invoice, and manually send paper invoices via mail or fax, or PDF versions via email.

When the invoice arrives, invoice automation streamlines invoice management for the provider's AP team, giving them the ability to automatically track invoices, match to POs, route for approvals.

Automated invoice processing software enables digital invoice capture for providers and suppliers, providing data they can use to inform their supply chain business processes (e.g., daily cash forecasting, DSOs, etc.).

Suppliers can also use automated invoice solutions for scheduling invoices (including recurring invoices) and generating payment reminders so they get paid faster - faster payments can benefit providers in the form of early pay discounts and rebates.
---
Best practices for a seamless transition
As previously mentioned, a common reason for lack of invoice automation today is that one side of the trading partner duo - provider or supplier - doesn't have the capabilities to transact digital invoices. GHX has enabled providers and supplier to overcome this issue with its end-to-end eInvoicing solutions:
If a healthcare provider has suppliers that cannot generate and send digital invoices, GHX eInvoicing digitizes paper and email invoices from the suppliers, matches invoices to POs for automated exception removal, and delivers invoices into the provider's ERP system.

If a healthcare supplier has provider customers that cannot receive digital invoices, GHX takes the digital invoices from the supplier and delivers them to the providers as PDF files via an online customer portal.
In both cases, GHX eInvoicing integrates invoices into fully digitized P2P processes for trading partners, delivering digital transaction data to the provider's and suppliers' ERP systems.
Steps to successful automated invoice processing
A successful transition from manual to automated invoice processing requires digitization of processes upstream of the invoice. Fortunately, most healthcare provider and supplier organizations have already implemented automated software for digital P2P in their supply chains. In these cases, automated invoice processing is simply an extension of their digital business process continuum.
For those healthcare provider and supplier organizations that do not yet have a digital P2P foundation in place, here are some steps to lead the way to invoice automation:
Establish an accurate and credible source of P2P data: The transition from manual to digital for any process starts with clean data. Establish your ERP system as your supply chain data source of truth, apply an automated solution to continuously clean, normalize and enrich that data so your transactions are as accurate as they can be.

Align data with trading partners: Digital transactions, including invoice automation, will flow much smoother when the supplier generating and sending the invoice and the provider receiving and processing it are speaking the same language when it comes to products (e.g., descriptions, item numbers, units of measure, etc.). Leverage a digital supply chain solution to align data among your trading partners for invoice automation (and all transactions).

Automate other core EDI transactions: Leverage the GHX Exchange and the company's digital supply chain solutions to automate the first three of the four "core EDI transactions" - PO (850) POA (855) and ASNs (856). Also consider automating advanced transactions like contract notification (845) and price catalog (832), sales tracing (867).

Move onto automated invoice processing: To complete your digital P2P continuum, automate invoice EDI transactions (810). If your trading partners have automated invoice processing software in place, the transition should be seamless. For those that still require manual intervention, GHX can help with its eInvoicing solutions.
Furthermore, when an organization automates its P2P process, including automated invoicing, in the cloud with a cloud-based ERP system and cloud-based automated invoice processing software, its supply chain team has complete visibility and control over purchases, invoices and payments anywhere at anytime, including on mobile devices.
In a digital P2P continuum with automated data capture, processes function automatically and the entire AP process (and AR process) runs smoothly. Advanced analytics and reporting featured in automated invoice processing software puts actionable insights in the hand of providers and suppliers for informed decision making.
---
Success stories in digital invoicing
Here a few digital invoice processing success story highlights (with links to read the full stories):
Phoebe Putney Health System's procure-to-pay process was paper-based and highly manual. Suppliers sent paper invoices to various departments and individuals across the organization's nine hospitals, making it extremely challenging for the AP department to process invoices and pay suppliers in a timely manner. Through GHX eInvoicing, they achieved 99% paper free invoicing. With greater efficiency, accuracy and visibility, they were able to reduce AP staffing levels with no additional stress on the remaining staff and captured approximately $300,000 in accruals.

The Children's of Alabama AP team receives between 100,000 and 120,000 invoices per year of which half are PO invoices, while the other half are non-PO invoices. They were correcting about 20 invoices per day due to errors, which required several hours of work from the team. They estimated 30-40% of their department spend went to manually processing invoices. With GHX eInvoicing, they automated 90% of invoices for improved efficiency and accuracy.

Medline Canada had hundreds of healthcare provider customers that required the company to submit invoices to them via fax, email or postal mail. This was a significant burden on the company's AR department and customer service team. With the GHX eInvoicing solution, Medline increased its number of eInvoices from 21% to 56% of total invoices in the first nine months of using the solution, thereby saving hard dollars in paper, ink and postage (cutting postage costs in half). The solution reduced time spent mailing invoices each week from 15 hours down to 2.5, and has contributed to faster invoice payments as well.
---
The Next Frontier: Digital Payments
We have not yet addressed the elephant in the room - the second "P" in P2P - payments. Even those organizations that have taken steps to automate invoice processing might not have explored digital payment options.
Bridging the P2P gap with online payments that extend the digital continuum into the AP process offers even greater benefits in terms of efficiency and cost savings for providers and suppliers alike. You can read more in my recent blog post on the topic: Optimizing The Order-to-Cash Process in Healthcare Supply Chains.
---
Common FAQs about automated invoicing and payments
Q. Can automated invoicing integrate with existing ERP or accounting systems?
A. The use of cloud based automated invoicing software facilities seamless integration with cloud ERP systems and accounting systems.
Q. What measures do invoicing tools take to ensure data privacy and security?
A. Keeping data secure and private is a key component of any healthcare organization's cybersecurity strategy - providers and suppliers alike. Watch this GHX Summit Satellite Webinar where GHX chief information security officer (CISO) Thien La explores some of the most prominent cyberthreats healthcare faces today and how GHX works to keep provider and supplier data safe.
Q. How does automated invoicing improve customer/vendor relationships?
A. Automated invoicing makes it easier, more efficient and more cost effective for suppliers and their customers to transact business with one another.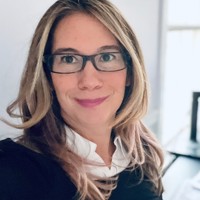 Healthcare Industry Contributor