Get ON my cloud: Why healthcare needs a more holistic view of cloud computing
Wednesday, January 11, 2012
I have been pleased to see a number of reports, news releases and blog posts recently about the value of cloud computing in healthcare. One of my favorite bloggers, Tom Finn, with Healthcare Matters, recently wrote about the value of cloud-enabled supply chain management, noting "it's not a matter of 'if,' but rather 'how' healthcare providers are going to implement 'cloud computing'." Tom also referenced a recent KLAS news release that says 71 percent of providers are deploying or plan to deploy cloud technology. All good news, but I have a concern. In both pieces, and I would argue in most cases, the cloud is being viewed too narrowly in healthcare. 
Finn talks about how it can help the supply chain, while KLAS focuses primarily on how clinicians would use it. But the real value of the cloud is its ability to create opportunities for collaboration and data sharing in an environment that is arguably faster to deploy, cheaper and more flexible than traditional on-premise hardware solutions. And as Gartner recently pointed out, an organization's data is often better protected in the cloud than on-site, where the majority of data breaches occur due to an individual's actions, not a problem with technology. Faster, cheaper, more flexible and secure are certainly attributes that should resonate with healthcare leaders trying to transform their organizations and the industry in record time—and on a dime. Still, the key point many are missing is how the cloud can help create critical linkages across organizations and functions, providing the kind of visibility to data needed to begin delivering real value in healthcare.  
As hospitals begin looking at the application of cloud-based solutions to meet the necessities of true healthcare reform, my hope is that they do not do so in traditional silos. Hospitals should look at how to develop an architecture, along with associated processes and policies, that can meet multiple needs, whether they're clinical, financial, operational or even regulatory. Part of the challenge in healthcare is that we have looked at these problems distinctly, and as a result, we often deploy independent solutions in a manner that does not create economics of scale or the ability to learn from one another, and one another's data.
Take demand management as an example. Lack of demand signals, internally within a hospital or healthcare system and/or between providers and suppliers, has resulted in excess inventory levels that increase healthcare costs for all.
Data sharing between supply chain, clinical and financial systems will become even more important as we move to a system based on value, not volume. If we define value (which will drive how hospitals will be reimbursed going forward) as the sum of cost plus quality, then the ability to capture data on the supplies used, especially implantables that can account for more than 50 percent of the cost of a procedure, is critical. Unfortunately, as hospitals scramble to meet stage-one criteria for meaningful use of EHRs, little attention has been paid to the inevitable future requirement that hospitals capture data on medical devices used in patient care.  
Accurately capturing this data at the point of use is key to solving a number of pain points in healthcare, including ensuring accurate charge capture, managing inventory, demand forecasting, recall management and comparative effectiveness research. Who knows, this could just be the lever that finally raises the supply chain to the stature it deserves in healthcare.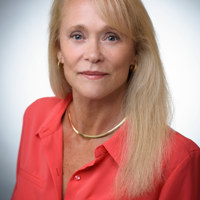 Vice President, Healthcare Value