GHX Named Winner of the 2022 Workday Partner Innovation Awards in the Healthcare Industry
Friday, April 1, 2022
GHX announced it was named a winner of the 2022 Workday Partner Innovation Awards in the Healthcare Industry.  
The 2022 Workday Partner Innovation Awards honor select Workday services and software partners for their expertise in and commitment to accelerating innovation to customers while extending key Workday solutions.  GHX was selected for its GHX Data Connect integration, which automates item data management to drive a more integrated healthcare supply chain and advance system resiliency.
GHX Data Connect is a Workday Certified integration that integrates with Workday Supply Chain Management for Healthcare. Workday Supply Chain Management for Healthcare provides an automated and seamless process for sourcing, purchasing and managing the items and services needed to support patient care.
GHX Data Connect extracts and combines data from a provider's inputs in Workday (such as purchase order history and contract data) and cleanses and enriches the data with GHX's catalog comprising millions of fully enriched and categorized items. Approved updates are automatically reflected in Workday. ​Automation combined with clean data is critical to healthcare providers as this data directly impacts revenue and reimbursement, complete case documentation, navigating supply chain shortages and minimizing care disruption across all care settings.
Key benefits of GHX's integration with Workday include:
Health system resiliency: Helps providers find alternative products during supply chain shortages.


Significant cost and time savings for staff: Leverages Workday APIs for efficient, effort-free item data synchronization.


Care anywhere: Seamlessly integrates in the Workday requisitioning workflow and promotes on-contract ordering.
Contact: workdayinfo@ghx.com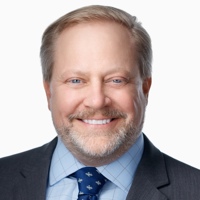 General Manager, Global Alliances