The Importance of Healthcare Value Analysis: A Comprehensive Guide
Monday, May 1, 2023
How important is value analysis to your health care organization, its financial viability and its patient outcomes? In today's environment of cost cutting pressures, value-based care, a push for evidence based practice, and demands to enhance the patient experience, the value analysis process is something supply chain leaders can't ignore.
The value analysis journey weaves its way through entire hosital ecosystems, involving multidisciplinary teams tasked with evaluating the clinical and cost benefits of supplies used in patient care delivery. It is a key driver for engaging clinical leaders, reducing supply chain silos, understanding the cost and quality impacts of physician preferred items, and enacting change for optimal patient care.
---
Table of contents
---
1. What is value analysis?
"Healthcare value analysis contributes to optimal patient outcomes through an evidenced-based systematic approach to review healthcare products, equipment, technology and services. Using recognized practices, organizational resources collaborate to evaluate clinical efficacy, appropriate use and safety for the greatest financial value."
Association of Healthcare Value Analysis Professionals (AHVAP)
The value analysis process is a key component of a clinically integrated supply chain, where a hospital's supply chain specialists engage physicians and other key stakeholders in collaborative product evaluation and purchasing decisions, with data provided to help drive evidence based practice, product standardization efforts, and clinical and cost benefits.
With the Centers for Medicare and Medicaid Services (CMS) aiming to have all Medicare beneficiaries and most Medicaid beneficiaries enrolled in accountable, value-based care programs by 2030, a hospital's progress on its value analysis journey is more critical than ever.
---
2. VAC: the value analysis committee
Value Analysis Committees (VACs) are multidisciplinary groups that manage medical and surgical product use within a hospital or integrated delivery network (IDN), as described by Advisory Board:
"VACs determine product value, control the product formulary, and ensure clinicians comply to the formulary."
Multidisciplinary team engagement is critical to value analysis program success. With many hospital departments collectively offering their own insights, data, expertise and experience to the comprehensive evaluation process in the form of an analysis committee, these key stakeholders help drive product selection aimed at optimal patient care and cost savings.
Value analysis teams in health care organizations often include: supply chain specialists, operating room (OR) and service line managers (e.g., orthopedics, neurology, etc.), finance team representatives, infection prevention (IP) professionals, risk mitigation specialists, physicians, nurses and other clinicians.
"Hospital system value committees stand as gatekeepers to the adoption of new products based on their ability to deliver health care value. The committees represent the hospital's interest in delivering the triple aim of medicine – improving the experience of care, improving the health of populations, and reducing costs."
Hospital Value Committees: The Role of the Surgeon in New Technology Adoption (2021)
As Advisory Board points out, some healthcare organizations have multiple value analysis committees to evaluate different categories of products. For example, one value analysis team may be tasked with the analysis process for perioperative supplies, while another value analysis program could focus on cardiovascular product evaluation.
---
3. The value analysis process
Here are the steps in a standard process for value analysis and key elements of the Advisory Board's analysis toolkit:
Clinicians or purchasing agents present to the value analysis team a product for consideration. In some cases, medical sales representatives play a role in presenting their products to the value analysis committee. These inpiduals are referred to as the "product sponsors."

The VAC receives product input from the product sponsor(s), including why they want the product and whether the new product is intended to replace an existing product.

The value analysis committee gathers clinical, operational and financial data on the product. Internal and external data sources for product evaluation can include clinical studies, peer-reviewed journal articles, and outcomes and cost data from the health care organization's systems (e.g., EHR, ERP). The supply chain team can be a source of product cost and utilization data, while end user clinicians can provide their opinions on the product in terms of patient care, process improvement and other factors.

In cases where there is not enough existing evidence on which to evaluate the product, the value analysis committee might opt to run a trial of the item within the health care organization. The medical device sales industry can benefit from such trials when they provide evidence of their products' clinical and cost benefits.

With evidence in hand, the value analysis committee key stakeholders meet to review the product. They vote to approve or deny the request.

If the request for the product is approved by the value analysis team, supply chain handles the procurement details (e.g., working with the medical representatives, contracting, etc.).
---
4. Benefits of value analysis in healthcare
"The selection of products and services used in the delivery of care has become more complicated as new technologies and increasing severity of patient illness drive a need to balance cost and quality of patient outcomes."
Atrium Health Wake Forest Baptist
Health care cost cutting pressures increased with the pandemic and lingering economic and supply chain challenges. Value analysis programs enable health care organizations to simultaneously address hospital's supply costs, patient care quality and financial outcomes through product choices that impact all three.
Key benefits of a value analysis program include:
Support value-based care goals

Inform data driven purchasing decisions

Help improve patient outcomes

Facilitate product standardization

Reduce a hospital's supply costs

Drive process improvement

Engage physicians

Help in reducing supply chain silos

Support risk mitigation specialists and their efforts

Can help balance relationships with medical device sales industry representatives

Encourage standard process for product evaluation
The increasing number of medical and surgical supplies and devices, and their growing complexity necessitate a comprehensive value analysis approach to compare the costs and benefits of products available in today's health care marketplace.
---
Can value analysis generate cost-savings?
Over the past 20 years there has been mounting evidence demonstrating how the value analysis process generates cost savings for health care organizations, from supply standardization initiatives that overcome the expense of physician preferred items, to evidence based practice that reduces procedural variability by standardizing products based on patient outcomes data - in some cases, mitigating the costs and risks of adverse outcomes, infections and readmissions.
Here are a few recent health care value analysis program success stories:
An Oregon-based health care consortium saved $450K in four months through a cardiac rhythm management device standardization initiative backed by comprehensive evidence reviews and research articles. The supply chain team engaged physicians using evidence based value analysis and insights derived from product reviews, recall information, adverse events, and a wide breadth of clinical literature.
A 10-hospital health care system is on track to save over $400,000 in orthopedic spend through evidence based product selection. Leveraging evidence based insights across 45 categories of physician preferred items (PPI), it has transitioned from costly supplier and product variation to a sole source supply chain strategy that supports optimal patient care.
A U.S. academic health care center achieved over $400k savings on a total of $2 million shoulder device spend through an analysis program that showed medical device sales industry premium prices weren't warranted by the clinical evidence.
---
5. Challenges for value analysis in healthcare
Healthcare organizations tend to have a wealth of data,
but it is often contained within disjointed systems.
One of the greatest challenges in value analysis is for the value analysis committee to equip its analysis toolkit with credible and actionable insights on product clinical and cost benefits, including data on patient outcomes, hospital's supply costs, patient experience, and other elements of value-based care.
There are supply chain silos of data within the health care organization's ERP system, silos of patient outcomes data housed within the EHR system, and silos of financial data contained within the health care organization's financial system.
A successful value analysis program requires meaningful access and analysis of all these data sources, combined with external evidence based practice metrics. While many medical sales representatives are eager to share their company's own product evaluation data, this information must be balanced with data derived from third party evidence based practice.
---
6. The role of technology in healthcare value analysis
Crucial to a successful value analysis program is stakeholders' ability to break down barriers, share information and work collaboratively toward a more comprehensive evaluation process for products.
With cloud-based technology solutions, automated processes and digitized data, hospital value analysis committees have what they need today to overcome historical challenges to evidence based practice.
Best practices for value analysis programs
Here are four technology and data best practices that your health care organization can leverage to support an effective and efficient value analysis program.
Migrate to a cloud-based ERP system: Break down silos through a cloud-based ERP solution that seamlessly integrates with your EHR and financial system.
Establish a unified data source: Through system integration, establish a data foundation that is unified, precise, current, always available, and evidence based to inform your value analysis efforts.
Analyze your internal data: Leverage a solution that analyzes your supply chain, clinical and financial data to identify evidence-based savings strategies, spend and utilization insights, and tracking capabilities to help ensure your value analysis initiatives are on-target and compliant.
Incorporate external evidence: Combine independent clinical evidence with your internal evidence to help your value analysis team better understand the intersection of physician choice, care variation and ultimately variation in outcomes. 
💡 Find out more about GHX's value analysis and strategic sourcing solutions
---
7. Value analysis trends for 2023 and beyond
Cost cutting pressures have no sign of abating for U.S. health care organizations. The latest National Hospital Flash Report from Kaufman Hall offers solid evidence for ongoing financial challenges, and lends evidence to why value analysis will remain a top priority for health care organizations in 2023 and beyond.
The median operating margin for hospitals was 0% in April, leaving most hospitals with little to no financial wiggle room.

Hospital volumes dropped across the board—including inpatient and outpatient.

Hospitals experienced increases in bad debt and charity care in April.

Labor costs jumped in April and the costs of goods and services continued to be well above pre-pandemic levels.
Value analysis will be a critical strategy to embrace the challenges ahead," said AHVAP's Cindy Christofanelli, RN, MSN, CMRP, in a recent article. "It will assist healthcare organizations in making decisions that not only impact their own financial health, but more important, the clinical outcomes and health of the patients they serve."
In its report, What to expect in US healthcare in 2023 and beyond, McKinsey & Co noted how it anticipates "an accelerated adoption of value-based care as stakeholders, including a broader set of providers and payers, aim for enhanced care management and effective cost management through improved utilization and other measures, such as increasing the use of alternative sites of care."
As priorities in health care delivery shift, so are the goals of value analysis teams. In a May 2023, GHX's Vice President of Healthcare Value, Karen Conway, led a discussion with value analysis stakeholders and supply chain leaders on the evolving role of value analysis teams as they navigate sustainability, environmental impact resiliency, and risk management.
Joining Conway were Thomas Lubotsky, Vice President, Supply Chain, Allina Health; Mary Larsen, Senior Sustainability and ESG Advisor; and Elizabeth Eisenberg, Director of Clinical Value Analysis at Scripps Health. They agreed that value analysis leaders need to develop a new set of skills to balance cost, quality, environmental impact and persity in their product decisions.
---
Given its growing importance in supporting the health of patients and financial viability of health care organizations, a hospital's value analysis program will stay front and center in product evaluation for the foreseeable future. While its structure, objectives and sources of information may shift, value analysis will remain at its core a fundamental function in delivering high-quality, cost-effective care.
***
Disclaimer: The third-party contributor of this piece is solely responsible for its content and accuracy, and the views expressed do not necessarily reflect the opinion of GHX.
***
Sources
AHVAP. Overview. Association of Healthcare Value Analysis Professionals. Retrieved from https://www.ahvap.org/overview
Advisory Board. What is value analysis? Advisory Board. Retrieved from https://www.advisory.com/topics/life-sciences/2021/05/value-analysis-committees
Commonwealth Fund. Value-based care: What it is, and why it's needed. Commonwealth Fund. Retrieved from https://www.commonwealthfund.org/publications/explainer/2023/feb/value-based-care-what-it-is-why-its-needed
Lau, J., & Lee, M. Value analysis in healthcare: A systematic review. Journal of Healthcare Management, 66(6), 439-452. doi:10.1177/15533506211031094
Patel, N., & Singhal, S. What to expect in US healthcare in 2023 and beyond. McKinsey & Company. Retrieved from https://www.mckinsey.com/industries/healthcare/our-insights/what-to-expect-in-us-healthcare-in-2023-and-beyond
Cindy Christofanelli, RN, MSN, CMRP. What's needed from today's value analysis professionals. Retrieved from Journal of healthcare contracting https://www.jhconline.com/from-volume-to-value.html
Kaufman Hall. National Hospital Flash Report: May 2023. Retrieved from https://www.kaufmanhall.com/insights/research-report/national-hospital-flash-report-may-2023
Global Healthcare Exchange. OHSU Saves on Shoulder Devices Through Evidence-Based Pricing. Retrieved from https://www.ghx.com/ohsu-saves-on-shoulder-devices/
Global Healthcare Exchange. Orthopedic Surgeons Lead Sole Source Strategy to Standardize Supplies and Lower Costs. Retrieved from https://www.ghx.com/media/prvlgl4y/ghx_voc_orthopedic-surgeons-lead-sole-source-strategy_case-study.pdf
Global Healthcare Exchange. Lowering Costs and Aligning Physicians: The Power of Evidence-Based Sourcing. Retrieved from https://www.ghx.com/lowering-costs-aligning-physicians/
Wake Forest Baptist Medical Center. Value Analysis. Retrieved from https://www.wakehealth.edu/about-us/supply-chain-and-support-services/value-analysis
Global Healthcare Exchange. Sustainability Value Analysis. Retrieved from https://www.ghx.com/the-healthcare-hub/2023/sustainability-value-analysis/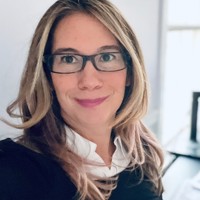 Healthcare Industry Contributor