Three Actions Required by Healthcare Leadership to Drive Compliance & Standardization
Thursday, April 22, 2021
Standardization is a primary goal for today's health systems. Hospitals highly regard standardization as a valuable approach that promotes quality patient care at a cost-effective price. An additional benefit is the opportunity to reduce supply chain costs.
Compliance also benefits from standardization. The laws, regulations, guidelines, and best practices that govern healthcare are necessary to protect both patient and staff. However, driving compliance consistency across multiple venues can be challenging. 
A 2020 GHX survey found that 56% of the providers interviewed do not enforce credentialing in non-acute facilities.
Arriving at a clear definition of what constitutes compliance standardization is critical to creating a successful program. Within health systems, there is often disparity in how compliance policies are interpreted. This disparity validates the need to bring the definition into the spotlight through clear documentation and monitoring of results. 
For instance, 85% of survey respondents indicated their health system enforces some level of credentialing. However, due diligence is necessary to reach a state of compliance, and this requires support and action from healthcare leaders. 
Leaders should adopt three key actions to drive system-wide compliance:
Become familiar with and embrace the rules and regulations associated with vendor compliance.
Create and execute measurable compliance programs.
Proactively communicate the importance of compliance throughout the organization via downstream messaging
I highly recommend using the DMAIC methodology (Define, Measure, Analyze, Improve, and Control).
In my new role, one of my top priorities will be leading compliance education for GHX. I look forward to supporting health system leaders in achieving a more compliant culture within their organizations and encourage you to reach out directly to schedule a complimentary compliance discussion on best practices or an assessment.  Our newly designed compliance scorecards and dashboards can help your organization achieve better alignment and conformity.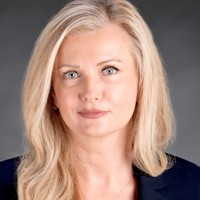 GHX Director of Market Development & Education, Credentialing