GHX Insights: The Evolving Role of Healthcare Value Analysis Teams
Friday, May 5, 2023
GHX Insights is essential listening for anyone interested in the complex decision-making process behind product evaluation and supplier selection in the healthcare industry.  In this 10-minute audio, Karen Conway, GHX Vice President of Healthcare Value, highlights the evolving role of value analysis teams and delves into the importance of sustainability, environmental impact resiliency, and risk management.
Joining Karen Conway to share their insights, best practices and strategies are Thomas Lubotsky, Vice President, Supply Chain, at Allina Health; Mary Larsen, Senior Sustainability and ESG Advisor; and Elizabeth Eisenberg, Director of Clinical Value Analysis at Scripps Health.
🎧 Listen to GHX Insights: Environment, Sustainability and Healthcare Value Analysis
In this episode
The Increasing Complexity of Healthcare Value Analysis Teams: For healthcare value analysis teams, the decision-making process has become more complex. Along with cost and quality, factors such as sustainability, environmental impact and resiliency are now important considerations when evaluating products and selecting suppliers.  

Involving Clinicians in the Process: Physicians and other clinicians need to play a role in the value analysis process. By educating them about your diversity and sustainability initiatives, you can gain much-needed buy-in and support. Doing so will help ensure that the products and suppliers you select align with the values and goals of your health system. 

Develop New Decision-Making Skills: Balancing cost, quality, environmental impact and diversity requires value analysis leaders to develop a new set of skills. While this can feel overwhelming, every one of these factors must be weighed carefully in relation to each other to ensure that you are making smart, informed decisions.

Check out GHX Insights and Continue the Conversation: Don't miss out on the opportunity to be part of the ongoing conversation on the future of healthcare value analysis. Karen will take a closer look at why equity and the environment are key to long-term economic well-being at GHX Summit 23. Can't join us in person? Get exclusive on-demand access to all GHX Summit presentations as soon as they're available. Sign up now. 


Sign up to receive exclusive access to GHX's Summit 2023 on-demand sessions when you listen to this discussion.
Listen now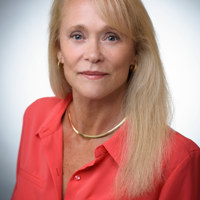 Vice President, Healthcare Value