Suppliers Share the Unintended Consequences of COVID-19
Denise Evans, Executive Director, Healthcare Payments Sales and Strategy
Wednesday, April 21, 2021
The clinical, operational and financial impacts of the COVID-19 pandemic on healthcare organizations have been well documented and publicized. As virus cases surged, hospitals were forced to cancel or delay elective procedures, stifling their most lucrative revenue stream.
What's less evident is the impact on manufacturers of medical/surgical supplies. Hospitals with minimal cash flow and accounts payable (AP) teams unable to report to work often could not pay their suppliers on time, particularly those who were being paid manually via check. Many turned to credit card payments as a way to settle their debts, with suppliers incurring the associated fees.
GHX hosted a virtual event featuring a panel of finance and accounts receivable (AR) leaders from three global medical/surgical manufacturers—AngioDynamics, Getinge, and Olympus Corporations of the Americas —who shared these and other unintended consequences of COVID-19 on their AR management processes.
The initial shock and impact
In March and April 2020 COVID-19 cases spread and hospitals maintained only what they deemed essential operations. Paying suppliers was the least of their concerns. AP teams forced to work remotely, struggled with how they would process supplier invoices and issue payments.
"The basic concept of collectability was thrown into question in the early stages due to not knowing what sort of state our customers were in," said Myles Donnelly, Manager, Accounts Receivable & Payables, AngioDynamics. "When you are going through a period of reconnaissance to establish people's wellbeing, you are not necessarily in a position to continue your everyday activity in billing and collection."
"Initially, we experienced difficulties in reaching some of our customers' AP departments. Phone calls went unanswered for a while," recounted John McPartlin, Senior Director of Finance, Getinge. "Most of our hospital customers were much less well prepared to operate remotely. It took some time for them to figure out a workaround."
Striking a balance
As the pandemic continued, suppliers saw their days sales outstanding (DSO) leap. Among the virtual event attendees polled, 71% said their DSOs increased in 2020, and some are still seeing them rise in 2021. Manufacturers of products used in surgical procedures faced the double dilemma of plummeting sales coupled with hospitals unable to pay outstanding bills.
Jason Fye, Manager of AR Systems Billing and Cash Applications at Olympus Corporations of Americas, explains how suppliers were challenged to come up with a balancing act between customer demands for payment flexibility and the financial needs of their companies.
"We had to be empathetic but still needed payments coming in," said Fye. "We were tasked with coming up with solutions that made sense and reasonable for all. For example, we agreed to extend payment terms for customers who had previously been paying us well before COVID-19, and clearly the pandemic was impacting their ability to pay."
The problems of paper
The most significant challenges in AR were experienced by those manufacturers with customers who still used manual, paper processes for invoice receipt and payments.
While many suppliers had been trying to transition customers to electronic processes in recent years, the pandemic accelerated the need for change.
Donnelly noted how his company experienced an increase in paper checks coming to its lockbox during the pandemic, a methodology that had been declining over previous years. He described how his team has been working to reverse this trend.
"It is really the evolution of the paperless office and how our team in AR has implemented electronic invoicing," he said. "We have also implemented electronic statements, which gets them into the hands of customers quickly so they can react quickly and pay quickly. And if they query, then we can get the issues resolved much quicker."
Stacy Bristol, Senior Accounting Administrator, AngioDynamics, describes the impact this had on her company and their steps to address it.
"When we were forced to go remote, we tried to move as many customers as we could into electronic invoicing, whether through email or GHX 810 EDI transactions as we partner with GHX for the order to invoice piece," she explained. "We implemented the GHX ePay platform in August 2020, and it has been extremely successful for us in the past six months. We have been able to move 80% of customers to the electronic platform for invoicing and continue to grow that."
"We are still growing our partnership with GHX ePay, but over the past two quarters, we have taken 1½-2 days off our DSO that I can directly link to the growth of our ePay business," added Donnelly.
Credit is convenient but costly
The panelists illustrated how many hospital customers have turned to credit cards for payments during the pandemic because it enables them to hold on to cash longer. But from a supplier perspective, credit card fees only add to the financial burden they are already facing.
Fye said sales leadership at his organization approached the AR team with a strategy to reduce fees related to payment programs. This resulted in a new credit card acceptance policy and an effort to convert more customers to lower-cost e-payment options.
"Transitioning customers to GHX ePay and ACH has already been a huge help in reducing costs," he said. "Sales leadership has been very pleased with the progress we have made, and that has outweighed some of the issues we are having with sales reductions related to the pandemic."
"We have been trying to promote ePay to move away from credit card fees that we incur on behalf of our customers," Bristol added. "We have also looked at the overhead expenses of manual processes – paper, ink, printing, postage, labor – and the efficiency and cost savings that are derived from electronic invoices and payments."
The path toward sustainable solutions
With the American Hospital Association estimating that U.S. hospitals could lose an additional $53 billion in revenues in 2021 (their optimistic scenario)[1], a central theme from the panelists was the need for flexible and sustainable AR operations moving forward.
"Nobody knows how things are going to develop over the next 1-3 years. Flexibility and adaptability have become extremely important," said McPartlin. "If things change in the future, we must be adaptable to meet whatever challenges come our way. That is the way we are trying to look ahead."
"When trends are gradual, it takes time to notice them, and then you react and establish the protocol you want to follow," said Donnelly. "When a pandemic hits, that curve becomes incredibly steep, and you have to act much quicker. We had been working on the expansion of electronic invoices and implementing programs such as GHX ePay as we had seen the gradual trends in credit cards. Plans that were in place over a longer time period got accelerated on a need basis."
Donnelly points out how the shift to an electronic and automated platform is a win for hospital customers as well:
"If a customer is used to paying by credit card, the ability to offer them such a technologically advanced and sound alternative lessens the push back on their side because you are actually making their lives a little easier," he said.
Watch the Summit Satellite Recording
[1]COVID-19 in 2021: The Potential Effect on Hospital Revenues, Kaufmann Hall for AHA, February 2021, https://www.aha.org/system/files/media/file/2021/02/KH-2021-COVID-Impact-Report_FINAL.pdf#page=2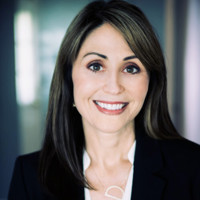 Executive Director, Healthcare Payments Sales and Strategy