Population Health and Supply Chain – What's the Connection?
Wednesday, September 20, 2017
The term "population health" is one of those words we hear a lot in healthcare, but there is rarely a common understanding of what it means. While I am certainly not the definitive expert, most would agree it has to do with improving the health of a target population, which can be as broad as all members of an Accountable Care Organization (ACO), but it more accurately refers to patients with similar comorbidities and other factors impacting their health and well being, such as the social determinants of health. Those are factors such as:  where someone lives, level of education, income, and race/ethnicity. These factors have been found to have more of an impact on whether someone is in good health or not and their expected lifespan than the clinical care they receive. 
While many healthcare supply chain professionals have likely heard of such initiatives, most have not (yet) been actively involved in their implementation. As I discussed in my opening remarks at this year's AHRMM conference, I believe supply chain professionals are among the most well positioned to address these issues.  
As the healthcare environment shifts to more consumer-centric and value-based care, where patients will increasingly be treated outside of the walls of an acute care facility, supply chain leaders will be called upon to deliver products, drugs and services to meet both clinical and social needs to patients through new channels and in less traditional locations, such as the home. Furthermore, healthcare organizations will increasingly tap into supply chain's knowledge and data as they attempt to discover what works best for which populations of patients. Many factors influence what works, from genetics to lifestyle and anatomical differences, not to mention the social determinants. 
These were the types of topics addressed at this year's Association for Healthcare Resource & Materials Management (AHRMM) Cost, Quality, and Outcomes Summit, which took place on Monday, July 24, 2017, during the AHRMM17 Conference in Washington, D.C. The Summit's line up of distinguished presenters engaged over 120 attendees in a lively discussion on the linkage between supply chain and population health management.
Since there is too much to cover in a single blog post, I'll start by providing key points from the first Summit presenter, and then offer highlights from the other presentations in additional posts over the coming weeks. For a complete summary of the event, visit the AHRMM website where members will soon have access to the 2017 CQO Summit report.
Consumerism and the Future of U.S. Healthcare
The 2017 CQO Summit kicked off with a presentation by economist R. Lawrence Van Horn, Ph.D, MPH, MBA, Executive Director for Health Affairs and Associate Professor at Vanderbilt Owen Graduate School of Management. He described the history of the U.S. healthcare industry, including how payment shifted from consumers to third party payers over the past 40 years, and how the future of healthcare will likely look more like the past as the cost for care transitions from employers and other payers back to consumers (e.g. through higher deductibles, more costs out of pocket). Those changes will contribute to a shift to much more consumer-directed care, especially among the younger generation that expects better service and uses mobile technology and social media to guide decision making, compared to more brand loyalty of older patient populations. 
According to Dr. Van Horn, healthcare is in the midst of an "Epic Split" where on one side of the equation traditional "brick and mortar" healthcare providers are implementing new models to reduce costs and increase value (e.g. ACOs, bundled payments, etc.) and on the other side new players in the market that are developing consumer-centric innovations such as surgery centers offering flat rates for a laundry list of procedures. 
Van Horn explained that traditional healthcare organizations have spent the past 40 years "solving third party payer problems" because that was who they considered to be their primary customer. But with the shift to more out of pocket costs, providers need to find ways to better satisfy the needs of the cash paying healthcare consumer. This means providing care in a way that is transparent, affordable and where/when the consumer wants. Much of that care will likely be handled through mobile technology, such as a smartphone, and not face to face, at least not in the same building.
With regards to the role of supply chain professionals, Van Horn stated, "Care conducted in the ASC setting is moving to physician offices and things done in physician offices are moving to the home. So the whole idea of where supplies will be used is going to be migrating."  
From my perspective, there is no question that we need to be thinking about a more complex distribution network to provide supplies (beyond just medical) and services (beyond just clinical) across many more channels. Further, beyond the physical supplies and the people who use them in the delivery of care, data is another critical component that must move across the healthcare system in a manner that makes it accessible and usable by authorized parties (including patients) and yet in a secure manner that protects the patient's privacy.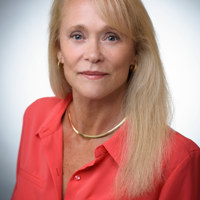 Vice President, Healthcare Value