The Path to the "Perfect Order"
Tuesday, August 1, 2017
In healthcare, the long-held view of a "perfect order" is one where a purchase order is processed electronically — from order to payment — without human intervention.
Achieving the perfect order hasn't been easy. A lack of automation throughout the payment cycle created all kinds of barriers to achieving the perfect order. 
Now we have greater levels of automation and new social collaboration tools that are helping us get closer to our vision of the perfect order. These advancements have also forced us to reconsider expectations for the perfect order. Should people really be kicked out of this process altogether? Technology isn't perfect. Despite all the innovation, errors and discrepancies still occur. And they come at a significant cost to the industry.
We've learned that the definition of excellence in the order process should, in fact, include people. Trading partner collaboration is essential to making continuous improvements in the order-to-payment cycle.
In a recent article in Becker's Hospital Review, I outline how new technologies, such as GHX My Exchange, allow us to have the best of both worlds. We can increase levels of automation while offering social collaboration tools that allow suppliers and providers to intervene in an order process while it's happening, not days or weeks later. In this article, I also review key steps to achieve the perfect "adjusted" order.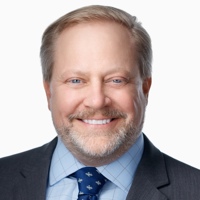 General Manager, Global Alliances