Data Management Best Practices to Prepare for Cloud ERP
Friday, December 11, 2020
Your cloud ERP system will only be as valuable as the data that powers it. An investment this costly—both in time and financial resources—should be supported by a modern item data strategy that helps ensure the enhanced visibility, efficiency and resiliency you understandably expect. It provides your organization with data that's comprehensive, precise, trusted and actionable.
The healthcare data universe encompasses disparate inputs from many sources: supply chain applications, external databases, IoT networks, smartphone apps and more. The move to cloud ERP systems makes standardization even more imperative; soon, we hope that every single product will have a combination of a standard identifier, such as the UDI device identifier, and a classification schema, such as the Global Medical Device Nomenclature. In the meantime, you can prepare by implementing technology that continually cleans and conditions data with minimal maintenance and redundancy.
Data management best practice 1: Automate
Automated cleansing and standardization is essential with such complex and disparate data. It's faster and more cost-effective than manual processes. It improves both speed and accuracy. And automation is the only way to ensure continuous cleansing and standardization. From implementation onward, automation is vital to a successful cloud ERP system.
Data management best practice 2: Engage
Data management for cloud ERP systems may seem like an IT-only endeavor. It's not. In addition to providing critical support for clinical and financial decisions, the right foundational data also facilitates compliance with increasingly stringent federal regulations. Two examples of these are the Price Transparency Executive Order and the Hospital Price Transparency Final Rule. The former mandates quarterly publication of payer-specific rates, in a consumer-friendly and machine-readable format. The latter requires disclosure of pricing information that must include a description of each item or service, standard charges, accounting and billing codes, and more.
Make sure that everyone—clinicians and non-clinicians alike—who interacts with the data and resulting insights understand the benefits of reliable, comprehensive, precise and up-to-date data. Ask for input regarding any changes to descriptions and attributes within your item master, particularly when character limits present challenges and item attributes—such as "latex-free" or "US-made"—are important.
Data management best practice 3: Standardize
Drive standardization throughout your data universe, including attaching Healthcare Common Procedure Coding System (HCPCS) codes to product data and adopting global standards published to the Global Data Synchronization network (GDSN).
The GHX data platform equips you to maximize the benefits of your cloud ERP system—better financial health, reduced risk and enhanced quality of care. We're ready to assist you in making the modern healthcare supply chain a reality and delivering on the potential of value-based care.
Unleash the power of your cloud ERP with GHX. Learn More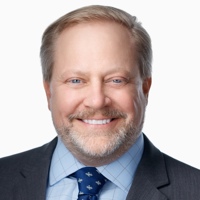 General Manager, Global Alliances