Back to School with All the Right Stuff
Friday, September 13, 2019
By now, most of the U.S. has sent their children back to school. The tradition of returning to school is an exciting time for many students but not for all. It can be uncomfortable or intimidating to show up without the same supplies, or any supplies, as their other classmates.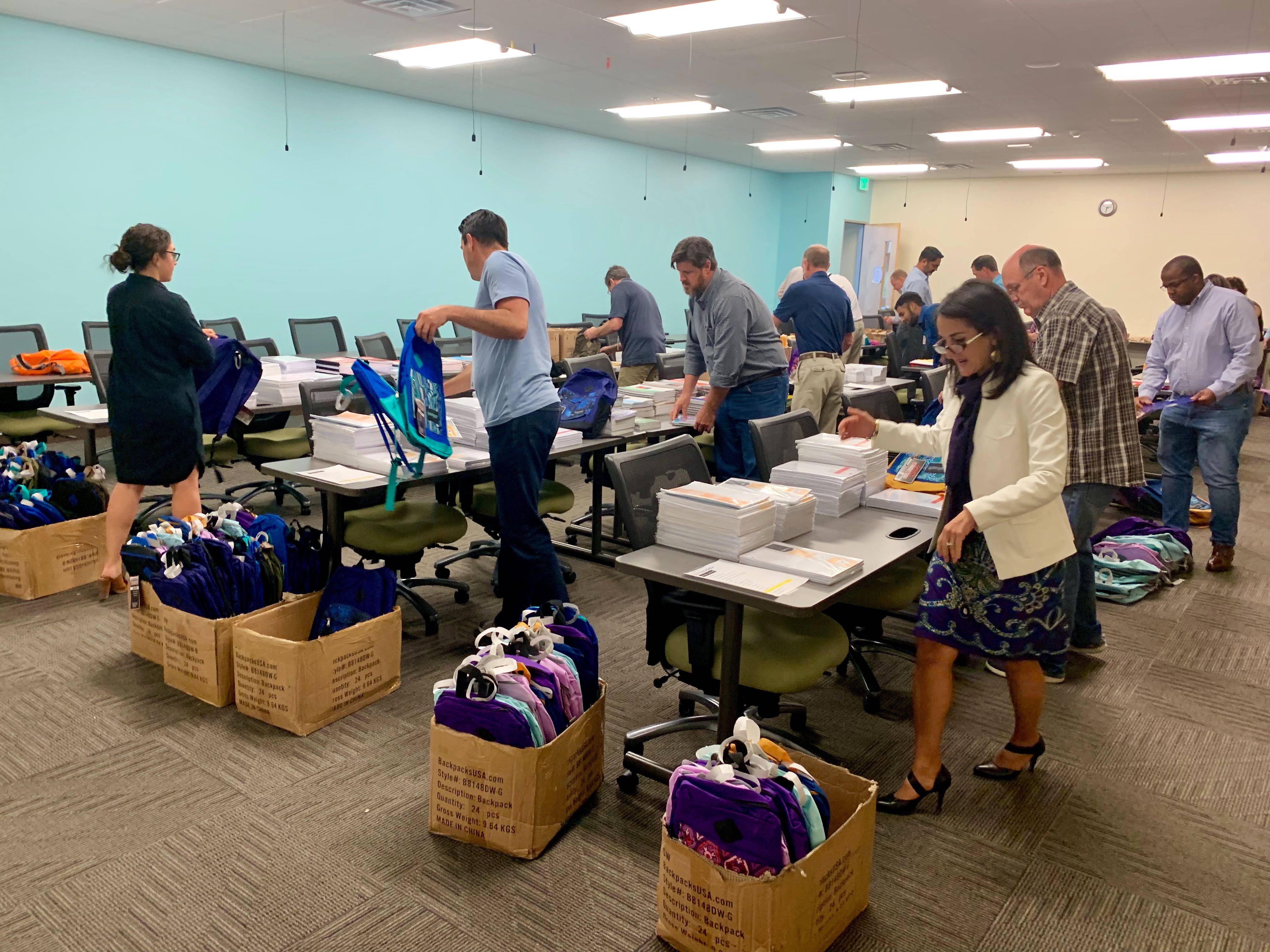 On average, parents spend over $100 on each child for school supplies every year, but for many families this isn't possible. This is where organizations like A Precious Child, a Broomfield, Colorado based organization, can make a difference. Showing up for school on the first day with a new backpack and supplies can create the kind of positive connection to education that will keep a student engaged and foster success.
GHX  and its employees support A Precious Child each year by filling backpacks for kids that otherwise wouldn't have backpacks and school supplies when they return to school. GHX was excited to participate and had the honor of winning the corporate challenge this year. Contributions came from across the entire organization as well as a lot of helping hands to actually pack the supplies. We would like to congratulate all of the corporations, community groups and local churches that contributed to the total 11K filled backpacks that were distributed to students who are of course the real winners.