What a Difference a Decade Makes: Supply Chain Technology Drives EHR Vision
Saturday, February 22, 2014
I arrived yesterday in Orlando for the HIMSS14 Annual Conference and Exhibition, and I am more optimistic than ever that there is growing recognition for the role the supply chain can play in improving meaningful use of electronic health records. It started last month, when I was at the Office of the National Coordinator for Health IT (ONC) and met the new national coordinator, Karen DeSalvo, MD. I was part of a delegation from AHRMM (the supply chain organization for the American Hospital Association) there to discuss how we can help increase adoption and use of unique device identifiers (UDIs) in healthcare delivery organizations. While only a few days on the job, Dr. DeSalvo seemed genuinely interested in the possibilities. 
That doesn't mean supply chain is a commonly used term in the hallways of the ONC or even within the expansive space that HIMSS occupies at the Orange County Convention Center, but the importance of documenting data on devices used in patient care is gaining attention. Next week, the federal register will publish the 2015 Edition EHR Certification Criterion; Interoperability Updates and Regulatory Improvements, which contains this language:

"We propose to adopt a new 2015 Edition certification criterion that would require EHR technology to be able to record and display a unique device identifier (UDI) and other information about a patient's implantable devices."

This is an important step , especially when you consider that as few as five years ago, there was very little recognition on the part of EHR vendors about the need to capture supply chain related data. It was HIMSS09, and the Health Information Technology and Economic and Clinical Health Act (HITECH) had just been passed. With the promise of financial incentives, the show floor was overflowing with EHR vendors. But when several of us involved in the HIMSS Supply Chain Special Interest Group asked those same vendors what they were doing to capture data on the supplies used in care delivery, we were met with blank stares. But then again, it was just 5 years before that when someone asked the first national coordinator for Health IT if ONC would consider financial incentives to support supply chain technology. At the time, he replied, "No. We are focused on technology that impacts patient safety."

Fast forward to 2014, and the newly proposed criterion specifically mentions supply chain technology, although not in those exact words. It reads:

"EHR technology could be leveraged in conjunction with automated identification and data capture (AIDC) technology or other technologies to streamline the capture and exchange of UDIs and associated device data in clinical and administrative workflows."

That certainly sits squarely in supply chain's sweet spot. In fact, accurate clinical supply documentation at the point of use is at the heart of the work GHX is doing with representatives of the leading orthopedic and cardiovascular manufacturers and more than a dozen major healthcare systems to automate the implantable device supply chain. According to our research, only 10 percent of supply documentation in the OR is based on barcodes or RFID. Even with electronic implant recording capability, most nurses still use paper and stickers for recording implant usage during procedures.

But even if we were to automate data capture at the point of use, we still need to be able to store and share that data across various technology systems, including EHR, ERP, OR information systems, billing systems, etc. And once again, that's also high on the agenda for the implantable device supply chain initiative. GHX integrates with most if not all of the ERP and materials management systems in use in healthcare today, and we have had success recently integrating with several of the more commonly used systems in the OR and Cath lab. But with so many systems in use today and the need for financially strapped hospitals to leverage what they already have in place, we are actively seeking to work with more of our fellow technology vendors. This week, my GHX colleagues and I will be meeting with a number of technology companies at HIMSS14 to explore how we can integrate our respective systems to improve the ability to capture and share data needed for a multitude of purposes, from supply chain efficiencies to patient safety. The problems related to the lack of good supply documentation may manifest differently depending upon your perspective, but the solution is essentially the same: accurate data capture and documentation and systems integration.

We will be exploring this topic in two educational sessions at HIMSS14. The first is a pre-conference symposium tomorrow, being held in conjunction with AHRMM on Linking Supply Chain and Technology for Better Costs, Quality and Outcomes. Then, on Tuesday morning, Terrie Reed, who leads the UDI team at the FDA and is currently on temporary assignment with ONC, will join the HIMSS Supply Chain Special Interest Group and AHRMM for a discussion of the new EHR certification criterion and an exploration of the ways that UDI can deliver value in the hospital environment. Join us at 7 am, Tuesday, Feb. 25 in Room 209B in the convention center.

There is certainly a lot of work still to be done, but progress is being made. Supply chain touches many of the points along the continuum from when a product is manufactured to when it is used in patient care. As your organization considers how to achieve meaningful use of EHRs, consider, too, the role your supply chain can play in harnessing the data necessary to understand what drives better costs, quality and outcomes in healthcare.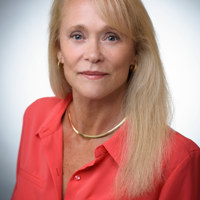 Vice President, Healthcare Value