Set Goals for 2014 to Drive Healthcare Supply Chain Transformation
Monday, January 6, 2014
I get to talk with a lot of people around the industry and based on these conversations, I want to share five goals you might consider to help you – and your company – drive transformational, end-to-end change across the healthcare supply chain: 
1. Reduce Cost-to-Serve By Changing Costly Business Practices

Internal supply chain costs have been continuously cut since the recession began, and now, there aren't a lot of savings left to squeeze. Colleagues across the industry have told me they've seen that optimizing a single supply chain can only take us so far. And most importantly, optimization steps that are related to only a single supply chain may in turn cause additional costs to be incurred elsewhere. The days of solving a problem by pushing costs off one supply chain partner onto another are gone. And these strategies can no longer be considered viable, sustainable, competitive solutions. Many manufacturers are focusing on reducing external supply chain costs by looking at shared, end-to-end supply chain processes with their customers, including both providers and distributors, and making changes to costly business practices to reduce overall cost-to-serve.

To drive down cost-to-serve in a sustainable way, all trading partners have to act in the best interest of the entire end-to-end supply chain. How will you start? First, set up meetings with key customers to specifically talk through costly business practices including: rush orders, returns and manual transactional processes. Then, implement process changes with a few pilot customers to validate savings for both organizations. Once you're satisfied that savings can be achieved, rollout the business practice change across your customer base. And communicate, communicate, communicate with your customers, so they understand the benefits available to them.

In 2014, industry leaders will begin to see real costs being taken out of the end-to-end supply chain as costly processes are jointly discussed and either eliminated or changed for the good. The companies that step up and lead efforts to reduce cost-to-serve will be winners in 2014.

2. Establish Yourself As a True Strategic Partner with Key Customers

Dedicating time to build trusting relationships with your key provider customers should be an immediate goal. In 2014, providers will begin to segment suppliers into true strategic partners versus transactional partners. Manufacturers and providers who have built trusting relationships will begin to act in a concerted manner based on transparent information to resolve issues as they happen. By acting separately, problems are pushed from one point in the supply chain to the next and that inevitably increases costs. Trading partners must act in a concerted manner. Leveraging the new price alignment tools from GHX is a great place to start. Manufacturers that can build meaningful partnerships with hospitals, with the shared goal of achieving sustainable performance improvements, will be best positioned for 2014 and the future.

3. Track Progress Toward Performance Metrics That Drive Operating Costs

Turning data into information and being able to react and execute optimally will be an important goal for 2014. Supply chain partners should begin to use process performance management data to measure their performance relative to competitors. Process performance gives you the "What, How and Why" behind the numbers with direct impact on an organization's financial performance. Key metrics include: customer satisfaction, process cost, delivery reliability, and error/discrepancy rates.

Evidence of change will come in the form of customer service having more capacity to utilize analytic tools that can uncover opportunities for process performance improvements. Members of the GHX community can use Provider and Supplier Intelligence to help with metric measurements. I see these tools quickly becoming "must haves" rather than "nice to haves," as companies using these tools set the bar for a new normal in supply chain performance.

And finally with this new information and empowerment, manufacturers will begin to leverage customer service interactions to drive improvements in their financial performance.

4. Establish Firm Deliverable Dates for Standards Adoption

So far, healthcare as an industry has been slow to embrace change in its supply chain and healthcare has been far behind other industries in adopting global data standards. Despite the obstacles, many healthcare provider organizations today, confronted by compelling reasons to change, are beginning to break down the barriers and build the supply chain of the future. Those providers leading the change are beginning to realize sustainable improvements. A key component for the success of any supply chain transformation initiative is gaining buy-in from everyone involved and helping them understand what it will mean to them and how they can help. In 2014, we will see a shift away from willingness to "do things the old way" to providers choosing only to work with manufacturers/distributors who are actively re-engineering their business processes to adopt healthcare data standards. Set a goal for you and your organization to adopt the standards in a manner where you realize true ROI. If you need help assessing what standards adoption will take, reach out to GHX for business solutions expertise.

5. Identify, Adopt and Share Solutions from Best Practice Companies

The final goal area comes from the Harvard Business Review. In the October 28, 2013 Blog from HBR Bringing Outside Innovations to Healthcare, Mike Wagner discusses how other business sectors "have become adept at bringing in ideas from outside their walls and why healthcare has lagged behind. Leaders in healthcare often isolate themselves from the outside world, believing that their industry's challenges are entirely unique. These leaders resist the idea of learning from exemplars both inside and outside of healthcare. As a result, they are often ignorant of the managerial advances being made in other industries. To respond to the challenges to reduce healthcare costs, healthcare leaders need to first acknowledge their blindness and then actively overcome it by learning how best in class companies in healthcare and other industries are addressing similar challenges." Suppliers that share best practices and new solutions from within or outside of the healthcare industry with their trading partners will realize even greater success and differentiation in 2014. If you could use some help, your Enterprise Sales Executive at GHX can guide you to best practices from outside of your four walls that can make the greatest difference at your company.

So, welcome to 2014. I'm here to help you take the lead in positioning your company for transformational change in 2014 by setting goals and objectives which will be the catalyst of change at your company. It's time to raise the bar. Join me!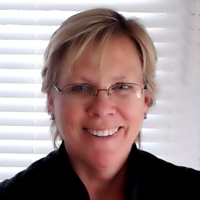 Vice President, Supplier Sales