Moving Health IT from Cost to Benefit: Putting the Pieces Together
Friday, January 24, 2014
Did you catch the interview with John Glaser in Healthcare IT News Day this past Monday? The former Partners HealthCare CIO and now CEO of the Health Services Business Unit of Siemens Healthcare shared his thoughts on what it will take for Health IT – think electronic health records (EHRs) and meaningful use – to achieve what we all want, better healthcare. John certainly understands the landscape; in fact, he has had a hand in shaping much of it, whether in his day jobs, as president of the HIMSS board, his involvement in countless industry initiatives, or – and this is the toughest task of all – trying to get Congress to understand what it will really take to make technology work together to achieve our common mission.
Given his stature, experience and unique perspectives in Health IT, I am honored that John accepted our invitation to deliver the opening keynote at a pre-conference symposium on Linking Technology and Supply Chain: Cost, Quality and Outcomes (CQO).

AHRMM and HIMSS are collaborating on this event, which will explore what is necessary from a technology and data perspective to tap the potential of the supply chain to understand what drives better costs, quality and outcomes. It's a topic my colleague Suzanne Alexander Vaughn – who is also on the agenda – spends much of her time working on as GHX seeks to link supply chain and clinical systems to automate and improve data sharing in the implantable device supply chain. Interoperability and data standardization are fundamental to achieving the mission behind AHRMM's CQO Movement launched a year ago today.

Hearing John's perspectives is worth the price of admission, but he will set the stage for the rest of the day, which will explore in meaningful detail (pun intended) what it will take to make the connections between the clinical and business side of healthcare, such that we can deliver better quality care at a more affordable cost. It's easy to talk about, but hard to do, especially given that these two aspects of healthcare have operated relatively independently – and sometimes even at odds - for so long. That's where the supply chain comes in, as the one discipline that works with not only with clinicians and business leaders in provider organizations, but also with critical players outside the four walls of the hospital or healthcare system – manufacturers, distributors, group purchasing organizations and technology vendors.

In his interview, John worries about the people involved in advancing our Health IT infrastructure. He knows they have a lot to do, from meaningful use of EHRs to conversion to ICD-10, and under healthcare reform, they have increasingly fewer resources to do what has to be done. In addition to needing to getting the technology to work to achieve the necessary gains in patient care, he says hospital and systems leaders are "engaging people, revamping processes, clinical and revenue cycle." University of Alabama Medical Center CFO Mary Beth Briscoe will offer her thoughts on this topic at the symposium, sharing how her organization is creating cross-functional initiatives with clinicians, IT, supply chain and finance professionals to achieve her organization's strategic objectives.

Also on the agenda is Terrie Reed, associate director, Informatics, with the U.S. FDA Center for Devices and Radiological Health, who is currently serving on temporary assignment (what the federal government calls a detail) at the Office of the National Coordinator for Health IT. As Medical Device Safety Consultant in the Office of Chief Medical Officer, Terrie is working hard to understand how a standardized way to identify products used in healthcare – the unique device identifier (UDI), which is now required under an FDA rule published last September – can be integrated into all things Health IT, certainly to improve patient safety, but also to help shed light on which products contribute to better costs, quality and outcomes. I had the pleasure of joining members of the AHRMM leadership team at her offices in Washington, D.C., last week, where we also had the opportunity to meet the new national coordinator, Karen DeSalvo, MD, who was just three days on the job. Judging by her enthusiasm for our discussions about documenting UDIs in EHRs, I suspect she will appreciate the powerful role the supply chain can play, which has not always been recognized by her predecessors.

As John discussed in the interview, the federal government ("the only one big gorilla" as he put it) plays a critical role in moving healthcare IT forward. A lot of the adoption of Health IT would not be happening, in his opinion (and mine) without the government pushing (in the form of both mandates and incentives). The challenge is, and one of John's (and my) fears is that right now Health IT is a cost, not a benefit. That's to be expected as we move through as dramatic a transformation as we are. But we need to keep moving, in as coordinated a manner as possible. It takes an industry to move an industry.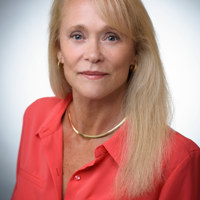 Vice President, Healthcare Value