GHX Supplier Community Growing Beyond Med Surg
Sunday, March 13, 2016
In the olden days (think any time before 2010), the healthcare suppliers getting connected to the GHX exchange were pretty much medical-surgical manufacturers and distributors.  And while the supplier community connected to GHX, and the provider community as well, continued to grow, the products that were being purchased electronically through GHX tended to be those we classify as disposables and consumables.  Maybe it was just that healthcare needed a starting point to think about where and how to automate purchasing, and the area of a hospital most able to move toward e-procurement was the department formerly known as materials management.
Looking back at 2013, I can safely say that we've come a long way!   During the past year, 75 new suppliers got connected to GHX.  And it's not just about med-surg:  among these suppliers are manufacturers and distributors that offer diagnostic and monitoring systems, pharmaceutical products, repackaging and environmental solutions, implantable devices, diagnostic reagents and consumables for the laboratory department, anesthesia equipment and supplies, cardiology supplies, surgical products, technology providers – the list goes on.

So what's changed?  That's also a long list.  Healthcare reform and the economic environment are requiring new levels of efficiency and automation.  Areas of a hospital that used to rely on highly manual processes now understand that high degrees of automation can help them provide exceptional patient care (and their care givers have more time to actually spend with patients).  What used to be materials management in the hospital has become a professional organization called "supply chain."  And the professionals leading those teams recognize that they must consolidate and automate the multiple, siloed, and disconnected supply chain processes that take place around their organization to be more cost-effective and efficient.

What does this mean for manufacturers and distributors?  So first, your customers still want to do business with you, and they're hoping you'll want to work with them in new ways.  Second, new customers want to see if you can help them improve efficiencies, because of how automated the customer service is that you offer them.  Finally, you know that a higher degree of automation and greater operational excellence is right for your business too.  It's how we'll reduce expenses inside our own organizations and drive down cost to serve in healthcare.

If you're not yet connected to your customers electronically, so they can conduct business with you easily, seamlessly and with greater automation – we need to talk.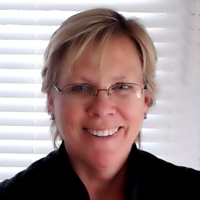 Vice President, Supplier Sales