Finding Value: Our Collective Homework Assignment
Tuesday, May 6, 2014
It's opening day for the 2014 GHX Healthcare Supply Chain Summit, but hundreds of providers, suppliers, government officials, standards bodies and supporting business partners have already been actively engaged in Philadelphia sharing insights on topics ranging from applying supply chain best practices from other industries to healthcare, developing more relevant metrics to measure supply chain performance in a value-based system, and how to achieve value, not just cost and regulatory burden, from the adoption of unique device identification (UDI).
Yesterday began with a UDI leadership workshop, featuring Terumo and Baxter sharing their now multi-year approach to comply with the UDI rule, which will require manufacturers to assign and label their products with UDIs and populate data on those products in the FDA's Global UDI database (GUDID), some as early as this September. Both companies emphasized: Get started NOW; it takes time and must be integral to your standard operating procedures and data governance policies.

Later in the day, a standing room only crowd at the GHX Global Data Standards Users Group explored UDI across the entire healthcare value/supply chain. UDI starts with manufacturer compliance but value depends on providers capturing and using the data, which in turn depends on IT system capabilities. integration and process change.

Representatives of Covidien expanded on the morning's conversations, sharing how they have begun what it considered the most challenging part of UDI compliance – populating the UDI database, and how a partnership between GHX and PTC announced today is helping making that possible. Covidien went beyond compliance to discuss how their UDI initiatives are delivering value not only internally but also for its customers.

Lean Six Sigma expert Doug Sabotin from Columbus Regional Hospital topped off the user group presentations by sharing tools that can help hospitals begin the difficult but critical effort to standardize both processes and data. Adoption of these tools at Columbus Regional has saved the 225-bed community hospital more than $35 million, while reducing waste and improving quality.

The group discussion quickly focused on how we can measure value from adoption of standards, with warnings that we cannot and should not wait until we have a fully baked business case. The grocery industry didn't when it collectively made the move to scan barcodes; it not only achieved its initial common objective of moving people faster through the checkout lanes, but considerably more as the result of more efficient supply chain processes, better demand planning and inventory management, and more productive trading partner collaboration.

So what's our common goal in healthcare? Virtually everyone would agree: better quality care at a more affordable cost, but depending on where you sit in healthcare, as a clinician, a supply chain professional, CFO, etc., the value prop looks different, e.g. understanding which products contribute to better quality, lower costs, or higher reimbursements (the latter of which is increasingly dependent upon the prior two). In other words, they are all interrelated. From our various roles, selling products, buying products, using products, paying for products, monitoring how products perform, we all need more accurate, timely and comprehensive data on those products from the point of manufacturer to use. UDI can help fulfill that need, and organizations like Cook Medical and Mercy ROi, which will join me on stage for the closing general session have already begun documenting that value. My challenge to the industry, let's work together to identify all of the areas of benefit, across our various functions, and begin building out the business case together. This is a homework project we can and should complete together.

Interested in helping building out the business case, or want to learn more about any of the presentations mentioned above, contact me here at the Healthcare Hub, or join the GHX Global Data Standards Users Group by sending an email to GHXStandardsUG@ghx.com.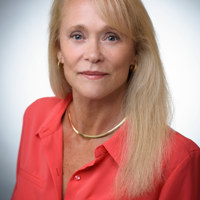 Vice President, Healthcare Value