Can You Take the Words: "Not Now, We're Too Busy" Out of Your Team's Vocabulary?
Monday, March 24, 2014
In my role at GHX, I spend a great deal of time thinking about our customers and prospects, and how to help them get the most out of the solutions GHX provides.

Wherever I go, everyone I meet seems to have the same goal: they intend to move their organization to be "best in class." They are excited about the solutions GHX is bringing to the industry and understand the benefits they will realize. However, they are often too busy to engage resources on projects. So what I hear them saying is moving to "best in class" must wait.
Throughout my career, I've had the privilege of leading high performing teams. We got a lot done while maintaining excellence in day to day operations. Outlined below is the approach I've used to build high performing teams that exceeded expectations of what they could accomplish. You can take on more than you think – and that move to "best in class" doesn't need to wait.

Implementing a new project or initiative can be difficult for any team to contemplate because of the lack of resource availability. And it's even more overwhelming and time consuming to take on a new project or initiative while trying to keep up with day to day activities and issues. The project work typically does not get done because the day to day issues consume your team's time. But with some organization of activities, you should be able to see these projects through and realize the benefits:
To maintain buy in for a project and to demonstrate momentum, divide the work into more manageable sections or buckets of tasks. Take action by assigning each section a 6-9 week timeline with goals that can be achieved realistically in that timeline.
Be sure each section has an owner assigned to it and give that owner full accountability to drive the initiative forward while balancing day to day activities. 
Use the project as an opportunity to give less seasoned teammates a chance to take on a leadership role. 
Where possible, find ways to clear calendars so the work can be done. You may even want to consider providing the resources for those on the project to spend a few days a week working from home so they can completely focus on the task at hand. 
And most importantly, take time to celebrate when the project is finished. There is nothing more motivational for a team than completing a strategic project or initiative.
Following this approach will not only enable you to complete projects quickly and efficiently, but will enable you to provide professional development to your teammates. And with this expanded growth and development, your team will be better positioned for additional projects and initiatives – and moving toward "best in class."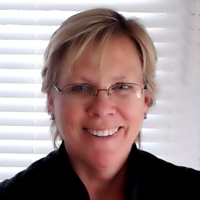 Vice President, Supplier Sales