Bring Simplicity to Healthcare: Let's Start With One Map to All Trading Partners
Monday, March 17, 2014
In healthcare, we have a history of complexity that drives some of the current costs of healthcare.  Bringing a new, innovative device or drug to market is an incredibly long, complex and costly process. Now add onto that our incredibly complex supply chain processes, which require the distribution of goods and services across a variety of points of care.
Simple would be better. But how do we bring simplicity to healthcare processes?  The hard reality is that there are some processes that we cannot change.  However, we can simplify the healthcare supply chain.  We can and we should.

One of the easiest ways to simplify supply chain processes is to broadly adopt electronic order-to-cash transactions.  Traditionally, manufacturers have relied heavily on point to point EDI connections with large distributors.  These point-to-point transactions can be very costly to set up and maintain over time.  Typically, IT costs range between $2500 to $5,000 per EDI transaction set ( there are 6 most often utilized) for set up and change management.  The table below illustrates the cost for a manufacturer to set up and maintain EDI point to point transaction sets with 10 distributors over a 5 year period of time.
| | | | |
| --- | --- | --- | --- |
| Transaction Set | One Time Set Up | 5 Year Change Management | Total Cost of 10 Point to Point Connections |
| EDI 850 – Purchase Order | $5,000 | $2,500 | $30,000 |
| EDI 855 – Purchase Order Acknowledgement | $5,000 | $2,500 | $30,000 |
| EDI 856 – Advance Ship Notice | $5,000 | $2,500 | $30,000 |
| EDI 810 – Invoice | $5,000 | $2,500 | $30,000 |
| EDI 867 – End User Sales Tracings | $5,000 | $2,500 | $30,000 |
| EDI 845 – Price Authorization Acknowledgment | $5,000 | $2,500 | $30,000 |
| Total | $30,000 | $15,000 | $180,000 |

In addition, trading partners are also often incurring VAN fees for the kilo characters transmitted on a daily basis. The maintenance of point to point EDI connections from a distributor and manufacturer perspective could be eliminated by moving to an EDI solution that supports 1 map to all trading partners. To help reduce these costs and impact on resources, GHX offers one map to all trading partners for inbound and outbound transactions with trading partners.  We can simplify the setup and ongoing maintenance of all of your order-to-cash transactions across all of your trading partners.

We recommend implementing a strategy to move your trading partner connections to the exchange over time, whenever you're required to modify or change the maps for a trading partner.  Another ideal time to move to one map is during an ERP system upgrade or change so you can avoid having to test each transaction set.

Once the change is made, it's done, and you won't incur ongoing costs to maintain each of the one-off transaction sets.  Once and done is simpler.  And simpler is indeed better.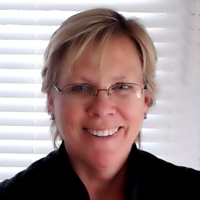 Vice President, Supplier Sales