What I Didn't Know About G-Fax (Hint: It Was A Lot!)
Monday, November 18, 2013
Before joining GHX, I was a complete "Debbie Downer" about G-Fax.  Yes, it's true!  I was a Debbie Downer because I thought my customer service team would still need to touch most of the orders coming in to our ERP system.  Turns out I was completely wrong – since joining GHX, I've learned that a lot has changed with G-Fax in the 10 years since a "fax-to-EDI" service was introduced to the healthcare industry.  So my second blog on sharing what I've learned since joining GHX will cover what I was missing about the GHX G-Fax solution.
First and most importantly – suppliers using both G-Fax and Order Intelligence from GHX are realizing 80-90% touchless orders.  These results are being achieved because the fax conversion and Order Intelligence solutions have been enhanced significantly since they were first introduced.

How does G-Fax work?

Today, the G-Fax solution uses a combination of optical scanning technology and data entry personnel to quickly deliver more accurate fax orders into your enterprise resource planning (ERP) system. You can establish business rules to manage and route faxes that require specialized processing, such as rush or drop ship orders.

What's so great about it?

The list of benefits that G-Fax is providing goes far beyond eliminating the manual work associated with fax orders.  I put together a list in priority order of additional benefits that will make you shake your head and wonder why you still have people on your team keying in faxes:
Improvement in your ability to enter all fax orders by daily cut off times
Reduction in warehouse and customer service overtime related to late fax orders
Elimination of risk of power/phone outages impacting service levels
Ability to proactively manage pricing exceptions in My Exchange
Automatic generation of fax order acknowledgements
Ability to transition email orders to electronic orders (sales rep orders, international, drop ships, etc.)
Ability to access historical PDF files for audit purposes
And finally, G-Fax can handle faxes in multiple languages, hand-written, or of poor fax quality
Now, G-Fax is one of the GHX solutions that I am most passionate about!  It's the most reliable, timely way to get your fax orders keyed and dropped to the warehouse. 

Why am I sharing this with you?  I come from your world, and it's likely that you have the same perceptions I had.  If you do, you're missing out on a solution that could truly streamline your order entry processes, save your staff time and reduce your costs.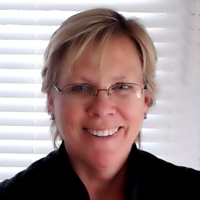 Vice President, Supplier Sales