UDI: The Human Standard
Monday, March 11, 2013
When the FDA issues the final Unique Device Identification (UDI) rule later this year, it is also expected to designate a number of standards bodies as issuing agencies for the unique codes. Those agencies must comply with the ISO 15459 series of standards. The agency likely to be named as a standards body for labeling of medical products of human origin is ICCBBA. Below is a guest blog from ICCBBA Technical Director Pat Distler that explains the critical work this standards body will play in successful implementation of UDI.
Medical workers do not have to look far to find an example of a system that has long supported rapid and effective recalls. In activities that never reach the front pages, blood banks rapidly recall blood products routinely, such as when donors report even minor illnesses following a blood donation. That the system works is proven on a daily basis throughout the world.

Medical products of human origin are sometimes regulated as medical devices and have characteristics of both medical devices and biologics. However those devices that have a human donor component have additional requirements for recall beyond that of other devices. Like blood, these may be recalled based on a problem with a donor that is discovered after distribution of the product. Such products must not only be serialized (each donor is in fact a separate "lot" with one-off characteristics), but the many different types of product from a given donor (and there could be one to hundreds) should be labeled in a manner that provides a direct link to that donor. This supports recall of all products from a specific donor, regardless of whether the resulting products are classified as biologics or medical devices.

Another factor that sets products of human origin apart from other medical devices is the need for biovigilance; that is, the need to monitor for emerging infectious diseases or other complications. This requires monitoring outcomes by product type (e.g., products with human bone components) across suppliers and across the hospitals that utilize the products. This in turn requires internationally standardized product categorization.

ICCBBA specializes in the labeling of medical products of human origin. It got its start identifying blood donations during the first Gulf war when the military received blood from many countries. It quickly became apparent that globally unique identification was needed if the allied forces were to share blood resources and meet the requirements for traceability. The standard, called ISBT 128, that was developed to meet this need was soon used for cellular therapy and tissue products and is now being considered for products as diverse as human milk and organs for transplant. The common thread for all these products of human origin is the need to trace products based on an identifier assigned to the donation (a donor-specific ID). Additionally, standardized product coding, another facet of the ISBT 128 standard, supports biovigilance efforts.

Merging the requirements of UDI with the special needs of products of human origin is the niche of ISBT 128. By combining the successful coding system used by many blood, cell and tissue facilities around the world with the requirements of UDI, effective tracing and tracking of these unique products can be achieved. This will involve combining the globally unique donation identification numbers, manufacturer/labeler ID numbers, and standardized product codes into a UDI that meets all the requirements of FDA's proposed UDI regulations.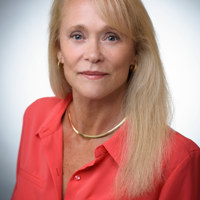 Vice President, Healthcare Value