Spreading the Word About the GHX eInvoice Solution
Thursday, November 14, 2013
Since joining GHX (recently moving over from Symmetry Surgical), I feel like I've learned a lot that's worth sharing.  I've been able to bring my experience from working in manufacturer and distributor organizations into GHX, and in return, start to understand how what GHX is doing can be of even more value to those suppliers.  In the meetings I've been having with colleagues at suppliers, I've realized that not everyone knows about all of the solutions GHX now offers to the industry.  Through a series of blogs I will share "a supplier's perspective" on the tools I believe bring the greatest value.  First on the list – the GHX eInvoicing with POD (Proof of Delivery) solution.
In 2012, GHX took a big step toward reducing the cost of doing business in healthcare and launched a cloud-based eInvoicing solution with POD for the industry.
How does it work?
It works just like any other eInvoicing solution out there today.  Providers receive an email that contains a link they can click to quickly and easily receive their invoices. The eInvoicing with POD solution can be accessed by anyone with a web browser, not just exchange users.
What's so great about it?
A couple features I did not know about that really are great: 
You can include a carrier POD tracking number so your providers have proof of the receipt at their fingertips
You can indicate when an invoice payment has been received
You have visibility to which invoices have been clicked on
You can include credit rebills on the portal
The benefits are real – and suppliers realize benefits that will continue to improve over time:
A reduction or elimination of paper and postage costs
A decrease in collector time managing AR phone and email inquiries (estimated over 15%)
Quantifiable DSO improvement
The ROI for implementing eInvoicing is so powerful that I've seen this become a no brainer for many of the suppliers I'm working with.  In addition to the benefits above, I believe your AR team would be able to shift their time away from managing inquiries for POD and invoice copies to focus on collections – making this a "must do" priority for your business.
I picked this as my first highlight because I wasn't aware of the solution myself until joining GHX.  If you are looking for a new idea that can deliver a home run in 2014 - I encourage you to take a look at eInvoicing.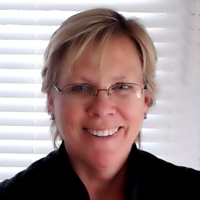 Vice President, Supplier Sales