New Healthcare Challenges Change Supply Chain Focus
Monday, April 29, 2013
The nature of healthcare is changing and so, too, must the supply chain profession. As a member of the board of the Association for Healthcare Resource & Materials Management (AHRMM), I am very pleased that two of my fellow board members will be discussing the organization's far reaching Cost-Quality-Outcomes (CQO) Movement at this year's GHX Healthcare Supply Chain Summit in Las Vegas. As this news release outlines, Chair-elect Christopher O'Connor, executive vice president of Greater New York Hospital Association Ventures, will present a workshop on Monday afternoon, May 20, and our newest board member, John Willi, sr. director, supply chain management, Dana-Farber Cancer Institute, will lead a breakout session on Tuesday afternoon, May 21.
In a guest blog for the Healthcare Hub, O'Connor shares more on how AHRMM is helping lead the way to the supply chain of the future.
---
O'Connor: As hospitals adjust to the requisites of healthcare reform, including deep reimbursement cuts, the supply chain is increasingly the area to which they turn to help reach their overarching institutional goals: reducing costs and improving patient outcomes without sacrificing quality. However, under health reform, reimbursement rates are determined by quality and outcomes. Therefore, hospitals must scrutinize total costs, including supply, procedure, and delivered care.

The supply chain, in turn, must focus beyond savings and consider care quality and patient outcomes. By aligning its goals with organizational objectives, the supply chain can most effectively impact the affordability and quality of healthcare at the intersection of cost, quality, and outcomes. Given its role working across departments, administration, and clinical hierarchies to maximize efficiency and value, the supply chain function should be an essential factor in every health system's strategic plan.

In January, we at the Association for Healthcare Resource & Materials Management (AHRMM) launched the Cost-Quality-Outcomes (CQO) Movement, a three-year educational framework that prepares supply chain professionals to meet the demands of the changing healthcare environment. We recognize that today's supply chain professionals should be fluent in complex analytics, payment policies, and procedures—and know how to use data to measure the larger implications of medical supplies, devices, and pharmaceuticals on patient outcomes and reimbursement. In addition, they should be knowledgeable about legislation, regulation, and market and technology development. Supply chain leaders are also agents of change for issues such as clinical preference items, and problem solvers for supply chain disruptions like drug shortages.

That's why the CQO Movement is much more than an education initiative. It aims not only to change how supply chain professionals approach their role, but how hospitals view the supply chain and its role in overall strategic planning.

Supply chain has come a long way from its purely transactional beginnings. The new demands on healthcare providers require supply chain solutions that go beyond better price points to offer more value, improved health outcomes, and better patient experiences. A supply chain that takes ownership of the intersection of cost, quality, and outcomes can facilitate cross-departmental discussions and decision-making, critical to the current healthcare paradigm in which considerations of financial performance and patient outcomes need to be balanced. AHRMM will continue to lead the way and support materials managers and supply chain professionals as they adapt to and keep pace with the challenges of the evolving healthcare landscape.
Christopher J. O'Connor is Executive Vice President of GNYHA Ventures, Inc., the for-profit arm of the Greater New York Hospital Association, and President of two GNYHA Ventures companies: GNYHA Services, Inc., an acute care group purchasing organization, and Nexera, Inc., a healthcare consulting firm. Mr. O'Connor is Chair-Elect of the Association for Healthcare Resource & Materials Management (AHRMM).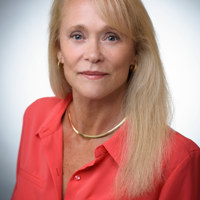 Vice President, Healthcare Value