It's Time to Stop Living with Spaghetti Product Master Data Processes
Friday, November 8, 2013
Are you wondering: "What are spaghetti product master data processes, and should I be worried?" Take a look at this check list to help assess if you're "dining" on a spaghetti product master data process. Are you:
Providing product updates to distributors, providers and GPOs via excel spreadsheets and emails?
Sharing regulatory data with global authorities via excel spreadsheets and emails? 
Unable to share real-time product master data updates with trading partners using current processes?
If you checked off one or more of the above, read on.  
Most manufacturers in healthcare are like you – using one-off processes and excel spreadsheets to update product data attributes with their trading partners. All of these organizations have armies of people trying to keep product data in sync – though the level of effort to TRY to stay in sync is still mind-blowing and overwhelming. And since updates are not being done in real time, the industry continues to have significant discrepancies with orders because of mismatched product attribute data.

Now add this delicious side item: The need to share product attribute data is actually much broader than what is required to comply with the FDA UDI (Unique Device Identification) regulation. The FDA UDI regulation passed in September 2013 outlines requirements for just one entity that needs access to your product data. If medical device manufacturers only needed to send product updates to the FDA – a simple one-off process might be enough.

However, the reality is that most of the global regulatory bodies, GPOs, distributors and providers are asking, and will soon be demanding, regular updates to product master data attributes via a GS1 compliant data pool solution. If you add up the hundreds to potentially thousands of trading partners and regulatory bodies that need to receive timely product updates, you will quickly conclude that your existing messy spaghetti processes will not work.

How do you solve your data synchronization issues? You can publish your product master data to the GHX Health ConneXion,a GS1 GDSN-Certified Data Pool. Health ConneXion allows you to 1) manage all of your product data attributes in one place and 2) manage updates sent to recipients of your product data ranging from regulatory bodies, distributors, GPOs and providers.

The Global Data Synchronization Network (GDSN) connects suppliers, providers, distributors and other recipients to the GS1 Global Registry via selected data pools. As a GS1 GDSN-certified data pool, Health ConneXion provides an industry solution for managing data synchronization with all of your trading partners and data recipients. By utilizing Health ConneXion, you can get information about new products and product changes in real-time. Plus, managing your product master data will greatly improve your efficiency across your entire global healthcare supply chain.

I personally prefer to twirl my spaghetti on a spoon while sipping a nice Chianti – and you probably do as well. After all, it's 2013, and time to get away from the messy spaghetti spreadsheet processes currently in use by the healthcare industry for managing product data!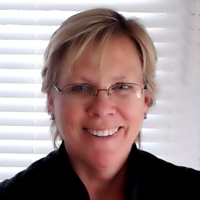 Vice President, Supplier Sales