When it Comes to UDI, Suppliers Need a Champion
Thursday, July 12, 2012
Last week, the Healthcare Hub featured a post on what suppliers need to do to get ready for the pending unique device identification (UDI) regulation. That rule will require medical devices to bear labels with unique device identifiers and for manufacturers to populate data about those products in an FDA database. Today, Mike Gillespie with GHX Business Solutions joins the conversation with a guest blog based on his experience working with suppliers to prepare for UDI and global data standards.
Who owns UDI/global data standards in your organization? Find a champion!
Most medical device companies do not have a "global standards division." Many companies do not even have clear visibility into how their agents / distributors in other countries adhere to the respective standards regulations in place today. Logical arguments can be made that the overall responsibility should rest with any number of areas, including regulatory affairs, IT, product management, or labeling. The reality is that companies that have made progress in preparing for UDI/global standards have started the journey thanks to a champion. The champion(s) is empowered to conduct due diligence, define scope, identify resource requirements and transform the concept of UDI/global standards into an executable corporate initiative. The champion may be from any number of functional areas, as departmental affiliation has proven largely less important than the approach. Success comes from: (1) recognizing the urgency and importance of the task, (2) securing executive sponsorship, and (3) creating a cross-functional team.
Recognizing Urgency and Importance
Suppliers that have made progress on UDI/global standards preparation have devoted resources to participate in standards conferences, forums, user groups and communities, such as the GHX Global Data Standards Users Group. Through these channels, suppliers have gained exposure to customers, colleagues, the FDA and other experts for knowledge development and industry best practices collection. Proactive suppliers have been able to leverage this knowledge and socialize the urgency to the respective functional business owners. This activity takes time, requires communication with various stakeholders, and is iterative in nature. Once there is a sense of urgency, cross organizational communication and an initial scope and timing document, the initiative can move forward.
Securing Executive Sponsorship
Initiatives of the magnitude and importance of UDI/global standards require executive sponsorship. At the core the initiative is strategic in nature, impacts multiple customer markets and has regulatory implications. Consequently, it will require leadership, resources and funding for both implementation and ongoing management. Obviously, an executive sponsor is required. Similar to the "champion" described above, the departmental affiliation of the sponsor is less important than the fact that the or she takes ownership. The choice of sponsor often falls to a resource related to technology operations, but can also include program management, product management or regulatory affairs.
Create a Cross-Functional Team
Effectively implementing UDI or standards requirements cannot be accomplished without a team comprised of all stakeholder functions. While the respective stakeholder departments involved will vary based on each supplier's organization, having full participation is essential. Supplier organizations have built these teams largely off of the effectiveness of the communications program managed by their champions. When the nature of the initiative is made visible within medical device companies, the respective stakeholders are more easily identified. While some stakeholders are relatively easy to identify…such as labeling, regulatory, product management and technology… others, such as catalog management, international sales and external business partnerships, are equally important.
The questions of "if" and "when" the UDI rule is coming are behind us. The question of "how" is largely still undefined for many medical device manufacturers. Begin defining your respective "how" by first defining your owner!
Thanks, Mike, for your input. Let us know if you have additional perspectives on how suppliers should approach UDI by making a comment below. Mike Gillespie can be reached at mgillespie@ghx.com.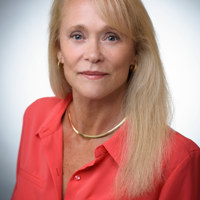 Vice President, Healthcare Value