UDI: Not Meaningful Yet
Friday, February 24, 2012
The proposed rules for meaningful use stage 2 were finally published in the Federal Register last night, albeit AFTER the keynote address by National Health IT Coordinator Farzad Mostashari, M.D. at the HIMSS 2012 conference in Las Vegas yesterday morning – just further testament to the fact that Washington does not always meet its deadlines. (Oh, wait, is that a surprise?)
Also not surprising is the fact that there was no mention of capturing the unique device identifier (UDI) in electronic medical records, despite the fact that FDA and the Office of the National Coordinator begun working on what that might look like. It's not surprising because the proposed final rule for UDI is also not out yet. Rumor has it that it's fallen trap to those fearful of issuing too many regulations during a presidential campaign, but as we all know from the primary season, things can change quickly and often in the world of presidential politics.
Meanwhile, a bit of an old fashioned letter writing campaign has begun. Earlier this month, Congresswomen Lois Kapps and Jan Schakowsky sent a letter to the Office of Management and Budget, calling for an expedited review and progress report on the status of the proposed rule. That call was quickly echoed in a letter from Senators Kohl, Grassley and Blumenthal, and just last week by five industry trade associations. What might come as a surprise is that two of those associations represent the supply side of healthcare – the Health Industry Distributors Association and the Medical Device Supply Chain Council, which some would expect to be resistant to further regulation. All five organizations, which include the Association for Healthcare Resource and Materials Management or AHRMM (the supply chain association of the American Hospital Association), Strategic Marketplace Initiative (whose membership includes providers, suppliers and technology companies), and the Healthcare Supply Chain Association (representing group purchasing organizations), all indicated they support the use of UDIs in the healthcare supply chain, although they were quick to note that they had not had the opportunity to review the specifics of the proposed draft FDA rule. Notably absent from the letter writing campaign was Advamed, which represents companies that produce medical devices, diagnostic products and health information systems.
All said (or written) and done, I fully expect UDI to become a reality, although no one is sure when. I had a chance to speak with someone from the FDA Center for Devices and Radiological Health at this week's HIMSS conference and she said work continues toward creation of a UDI database, just as many of the suppliers working with GHX (especially makers of implantable devices) are busy getting their shops and production lines ready for UDI. Meanwhile, while hospitals and other healthcare providers have plenty on their technology plate right now – with EMR implementations, the pending transition to ICD-10, and new quality data reporting requirements, among others – consideration should be given to how they will eventually capture and use the UDI. After all, as the FDA has stated many times since Congress originally passed the law requiring the UDI (back in 2007), it can mandate that suppliers label their products, but real value comes when we actually use the same language to identify the products used in the patient care.
*As a matter of full disclosure, I am a member of the AHRMM board of directors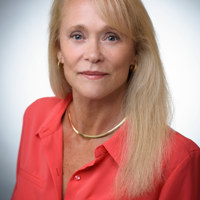 Vice President, Healthcare Value