Getting Ready for UDI: What's a Provider to Do?
Thursday, July 12, 2012
I've had the chance to speak with a number of reporters and editors over the past couple of weeks, ever since the FDA's proposed Unique Device Identification (UDI) rule was issued. Surprisingly, but in a pleasant kind of way, most of their questions were around how the rule will impact hospitals and other healthcare delivery organizations. Surprising, because the UDI rule in and of itself will not put any regulatory requirements on providers. Pleasant, because it demonstrates recognition that if providers don't use the unique identifiers, much of the intended value of UDI will be lost.
I credit a lot of this understanding to Jay Crowley, the senior adviser on patient safety with the FDA's Center for Devices and Radiological Health, who has been talking for the past five years about the need for provider adoption. And now he's getting some help. Yesterday, The Brookings Institute, under contract with the federal government, convened the inaugural meeting of an expert work group tasked with helping create a roadmap for UDI implementation. That roadmap will include looking at the application of the UDI from a wide variety of perspectives, reflected by the membership of the expert work group, which includes representatives from hospital and health systems (Mercy and Kaiser Permanente), manufacturers (Medtronic and Zimmer), academic institutions (Harvard, Cornell and Arizona State University), and government agencies (Centers for Medicare and Medicaid Services/CMS and the Office of the National Coordinator for Health IT/ONC) to name just a few. Together, they will explore how the UDI can be used for everything from adverse event reporting and post market surveillance (arguably the original intent) to quality measures, reimbursement and supply chain operations, among other things.
The presence of agencies such as CMS and ONC does hint at the possibility that UDI may eventually become part of the provider regulatory lexicon. After all, ONC and the FDA have been talking for some time now about the possibility that documenting UDIs in electronic medical records will be included as part of stage 3 of meaningful use. And the National Quality Forum is looking at the role of UDIs for quality measures to improve the safety and efficacy of infusion therapy, measures that could eventually impact how providers are reimbursed and/or accredited by The Joint Commission.
Whether required or not, under healthcare reform, providers will need to have a better understanding of the role the products they use play in enhancing patient care while lowering costs. UDI can assist with product data capture at the point of use (POU), which, in turn, can help providers determine total costs per procedure, increase billing accuracy and improve inventory management. By sharing demand data, providers can collaborate with trading partners to help reduce the costs associated with expired, excess and obsolete inventory. These are just some of the benefits identified by providers and suppliers working with GHX on its implantable devices supply chain initiative.
To achieve value, providers need systems in place to capture the identifiers and share them with the various internal clinical, supply chain and financial systems, as well as with their suppliers. All of these things take time, and money. And just getting the money takes time. I am encouraged by the leadership shown by the chief supply chain officer at The Ohio State University Wexner Medical Center, who has been educating her CFO about UDI for years. As a result, now that the proposed rule is out, she anticipates receiving funding to begin making some the necessary upgrades to her ERP system to help her capture and use the UDI codes.
There's been a lot of excitement these past two weeks, ever since the much anticipated proposed UDI rule came out, but UDI is only part of the puzzle. Now the real work begins, not just for manufacturers who clearly have a lot of work to do to achieve compliance, but also for the industry as a whole that needs to look more holistically at how and where the unique device identifiers can be put into practice. And as with so many things in healthcare, this kind of work cannot be done in isolation. For that reason, the FDA is hopeful that providers, as well as suppliers and other interested parties, will take an active role in commenting on the proposed rule.
You can comment on the proposed rule until November 7, 2012. If you want to comment specifically on questions related to the Paperwork Reduction Act – such as how to minimize the burden of providing required information to the FDA or improving the quality of such information – those comments are due 60 days sooner. Those comments can be submitted to the Office of Regulatory Affairs, Office of Management and Budget by fax at 202-395-7285, or via email at OIRA_submission@omb.eop.gov.
Of course, your comments and perspectives are always welcome at the Heathcare Hub.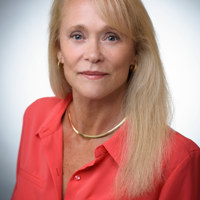 Vice President, Healthcare Value