Focus on Implantables: From Price to Priceless
Tuesday, February 14, 2012
There's been plenty of news about implantable medical devices in recent weeks, but unfortunately, the coverage has been fairly limited in scope (focused primarily on price), which, in my opinion, fails to address the more important issue: how do we manage the use of these devices in a manner that helps deliver quality care in an affordable manner.
So, while Congress, the General Accounting Office and various trade associations debate issues around the price paid for implants, a dozen of the nation's leading healthcare systems are working with some of the world's most well-known medical device manufacturers to change the nature of the discussion. These organizations are serving on advisory boards that are helping GHX identify the process change, technology solutions and data sharing policies necessary to help take costs out of the implantable device supply chain. They recognize that it's not about one segment of the healthcare supply chain making or losing money, but rather about finding shared solutions that can reduce costs for all, without negatively impacting patient care or safety.
The issues being addressed by the advisory boards remind me of the challenges providers and suppliers faced 11 years ago, when GHX was formed to create a technology platform that could deliver supply chain efficiencies and cost savings across the entire supply chain. Back then, the main supply chain improvement strategy employed by most hospitals was to try to get suppliers to lower their prices. At the time, many said the kind of collaboration needed to create a shared solution that would address the operational inefficiencies experienced by both parties would be too difficult. Despite the naysayers, today, the majority of hospitals in the US (not to mention providers in Canada and Europe) are using the GHX platform to conduct business with the suppliers from which they purchase the majority of their medical-surgical products. In other words, while it wasn't necessarily easy, they proved it could be done.
So, now it's time to tackle what providers and suppliers say is one of their biggest challenges - the highly manual, disjointed and duplicative processes surrounding the use of implantable devices in the OR and Cath labs. Today, GHX issued a news release, announcing its intention to develop an industry solution for the implantable device supply chain, in much the same way that it built the initial exchange. This initiative will be accelerated by GHX's recent acquisition of a technology that has been successfully used by hospitals in Europe to capture supply chain and regulatory data for medical devices at the point of care.
Having the right technology, especially technology that has been embraced by clinicians, is important, but the real work is being done by those advisory board members who are changing how business is done in healthcare. As one hospital supply chain executive told me recently, providers pay a lot of attention to the price paid for products but far too little on capturing data on the use of those products. It's this data that hospitals need to help meet regulatory requirements for reporting on the cost and quality of procedures in which these products are used. It's the same data that suppliers need to understand market demand, so they can better manage inventory levels to avoid stockouts while minimizing the amount of products that expire before they can be used.
GHX has been conducting primary research in the area of the implantable device supply chain for several years. While the problems associated with current processes may have a different look and feel depending on whether you work for a hospital or manufacturer, or have a clinical or supply chain role, the bottom line is the same: lack of automation and the inability to capture data in an accurate and timely manner is costing healthcare providers and suppliers more than $5 billion annually. That's more than one quarter of the total amount Medicare spent on procedures involving implantable devices in 2009, according to a recent Wall Street Journal article.
So, while the challenges may seem daunting, the potential benefits warrant the effort. And given the divisiveness in Washington over healthcare reform, the potential for the industry to come together to solve this problem is, in my opinion, nothing short of priceless.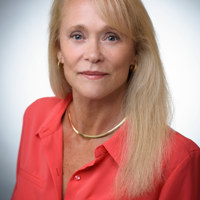 Vice President, Healthcare Value