FDA Approach to Strengthening Post Market Surveillance Recognizes Value of Shared Data, Shared Technology
Friday, September 7, 2012
The FDA's preliminary report on "Strengthening Our National System for Medical Device Postmarket Surveillance, posted last week on the CDRH website, points out the value of sharing data and technology, while leveraging existing resources, a theme common to how medical device manufacturers and healthcare systems are approaching the development of an industry solution to automate the implantable device supply chain.
The report outlines four steps the FDA believes are necessary to creating a more effective system to better understand the clinical benefits and risks of devices after they have been marketed. Two of those steps – creation of a unique device identification (UDI) system and development of national and international registries –underscore the need for better data and system integration across healthcare. My hope is that as the FDA and industry make progress in both post market surveillance and implantable device supply chain automation that they consider how to potentially coordinate efforts.
Here are a couple of examples of where that could happen.
The FDA envisions a national system in which unique device identifiers, which will be required on implantable devices as early as 2014, will be incorporated into both electronic health records (EHRs) and claims data to improve the value of these data sources for post market surveillance. Capturing UDIs at the point of use, while not specifically addressed in the FDA report, will be critical to the FDA achieving its vision. Meanwhile, GHX has included documenting UDIs in EHRs as part of its implantable device supply chain initiative, which Gartner covered in a recent report. While the primary purpose of that initiative is to reduce the estimated $5 billion in waste in the implantable device supply chain, a critical component is point of use capture. Is there a way we can capture point of use data in the form of UDIs for both post surveillance and supply chain automation?
The FDA report's discussion about the need to promote and develop national and international device registries for selected products also mirrors some of the thinking guiding the implantable device supply chain initiative. The FDA believes developing registries in targeted product areas will be more economical and efficient than creating individual registries for specific manufacturers or specific products. The device manufacturers and healthcare systems working with GHX on the implantable device supply chain have come to a similar conclusion. For a time, some manufacturers felt that they could best addresses inefficiencies related to point of use data capture and inventory management by creating their own proprietary solutions. But when asked, the vast majority of their customers said they were unlikely or highly unlikely to adopt a manufacturer-specific solution for either. Not only would it create more variation in processes and technology for customers, it would also add duplicative costs to healthcare. As a result, those manufacturers are now working with their customers to develop a more standardized approach for point of use capture and inventory management.
Imagine what could be done if the various public and private stakeholders in healthcare worked more closely together to coordinate the various initiatives to improve quality and/or lower costs in healthcare. What could we accomplish more quickly, more effectively and less expensively?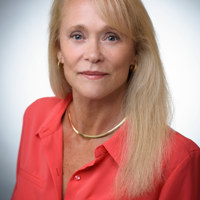 Vice President, Healthcare Value