BREAKING NEWS: The Proposed UDI Rule is Out!
Tuesday, July 3, 2012
This morning, the US FDA issued its long awaited proposed rule for Unique Device Identification, which will require medical devices to be labeled with unique identifiers. Click here to read more and subscribe to email alerts.
Yesterday, I began a multi-part series on what suppliers and providers can and should be doing to prepare for the rule. In that post, I reference the FDA Safety and Innovation Act that is awaiting the president's signature. It requires the final rule to be out within six months after the close of the comment period, which the proposed rule says will last 120 days. That means the final rule will likely be out next May. More importantly, Class III devices will be required – at least under the language in the proposed rule- to bear the unique identifiers within 1 year after the final rule (or in this scenario, May of 2014). Class II devices will likely need to be in compliance in 2016 and Class I in 2018.
I encourage you to follow the multi-part series on UDI in the Healthcare Hub and submit your comments and questions about the regulation. Except for the clarification on timing above, all of the information in the first post is still very pertinent.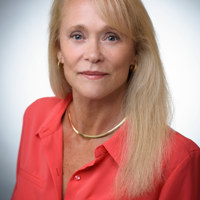 Vice President, Healthcare Value