Why Optimizing the Supply Chain Matters Most to Nurses
Friday, December 10, 2021
Healthcare labor costs are getting way out of hand. Clinical labor costs increased 8% from 2019 through August 2021, which equates to $17 million for a 500-bed hospital annually, according to research reported by Becker's. The cost burden is even higher for hospitals that are asking staff to work a significant amount of overtime, or that are turning to agency staff to help fill clinical gaps. These factors add about 50% or more to a regular employee's hourly rate, according to the research.
What does this have to do with the hospital supply chain? Everything.
Let me explain.
When it comes to the supply chain, it's the nurses' daily workflows that are impacted most. If supply chain management design truly works for them—helps them do their jobs better and allows patients to receive better care because of it—nurses work much more efficiently. That translates to less overtime and less need for agency staff, and therefore, markedly lower clinical labor costs for the hospital over time. It also translates to happier nurses, which means less turnover and less money spent recruiting and training new clinical team members.
How do I know? I've seen the impact of supply chain processes on nurses firsthand. I've been an ICU nurse and a consultant on patient experience, productivity, and operational throughput for more than 30 years. I recently joined Syft as a senior clinical specialist. I did so because Syft's core focus is healthcare, they understand hospitals and have developed a unique services- and software-integrated supply chain management platform, and Syft makes significant efforts to bring clinician representation to supply chain decision-making. No other vendor out there has the potential to transform the supply chain like Syft.
Nurses Play the Most Important Role in Hospital Supply Chain Management
Having nurses at the table is critical in nearly all hospital workflow and technology decisions, and sadly, many vendors don't seek their input when selling and designing solutions. But Syft does, and that's of personal significance to me. Syft's unique approach enables hospitals to engage nurses, offer them a proven efficiency tool that eliminates menial tasks, and create more time for them to do what we got into nursing to do: care for patients.
I am proud to serve on the clinical team at Syft. Yes, that's right: This supply chain management company employs nurses in the sales, solution design, and onboarding processes. That's because nurses, the most important partner supply chain managers need for system adoption, trust other nurses.
Hospitals Can Better Manage High-Cost Labor with an Optimized Supply Chain
While a more efficient supply chain translates to more efficient clinical teams, it also reduces waste, which in turn, offsets the increasing clinical labor costs referenced in the Becker's article.
The supply chain is the largest expense for a health system after labor, so it makes sense to start cutting there. It's the only place to streamline costs, really, without disrupting several other departments' processes and workflows, which would in turn trigger change management, training issues, and increased cognitive burdens on staff.
Savings from the supply chain come from efficiencies of standardization and control. With a platform like Syft, OR teams can look at preference cards and get visibility into costs. A technologically optimized supply chain provides visibility into the real costs for a physician to perform a certain procedure. Physicians can see what their costs are compared to other physicians in the same facility.
Point-of-Use Makes or Breaks Nurse Job Satisfaction
A recent study by Syft and Sage Growth Partners found that 43% of healthcare leaders surveyed said their organizations have lost nurses specifically due to pandemic-related supply challenges.
When it comes to OR nurses, especially, that's a lot of intellectual capital built over years that has suddenly disappeared. Considering it takes an average of 111 days to hire a new OR nurse, having a repository of accurate preference cards and a correct count of the right instruments and supplies is imperative if hospitals want to try to keep their biggest revenue-generator (the OR) operating.
From the nurses' perspective, there are several reasons why a technologically managed supply chain benefits them. If nurses must run out of an operating room to find supplies, it puts the patient at risk for a never event. That situation happens more than you think. It also gives the patient the perception that the providers don't know what they're doing, which is a mortifying experience for a nurse (and the patient, too).
Another example is the possibility of using recalled or expired instruments or medications in care delivery. I know the last thing I would ever want to do is create risk for the patient, the hospital, or myself by using bad products. This is an area where a solution like Syft can make a difference for frontline workers: providing visibility into expired and recalled products, which removes a cognitive burden from nurses' workflow.
If hospitals want to save nurses from burnout and turnover, they must invest in tools that enable nurses to perform their jobs more safely and efficiently, which ultimately boosts retention.
Trust a Collaborative Supply Chain Management Partner that Respects Nurses
A healthcare-specific supply chain management platform provides just such help. Syft, for instance, eliminates the double documentation process of nurses having to enter data into an EHR and then again into an ERP. An automation tool that does both simultaneously saves nurses a tremendous amount of time, allowing them to tend to the bedside more.
Data is another tool that helps nurses. In essence, nurses are data scientists. When we assess a patient, we look at blood pressure, respiratory rate, oxygen level—numbers that tell a story. When supply data, cost data, and patient outcome data are combined, nurses and staff can get an accounting of the entire patient experience that tells a story. Data can be very powerful for enabling better decision-making and job performance.
Syft has developed a very special solution with a consultative deployment approach that can really make a difference for nurses and hospitals. We custom design workflows in collaboration with supply chain managers and clinicians so that hospitals have the right tools that nurses not only agree to use but like to use. This affects their job satisfaction and contributes to better retention, safety, and lower labor costs.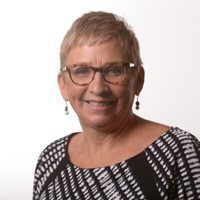 Senior Clinical Specialist