Supply Chain Analytics for Healthcare: Overview & Success Stories
Monday, October 23, 2023
Measuring performance in supply chains today is overwhelming given the vast quantities of supply data generated by (IT) information technology solutions - from raw materials to customer data. But effective data visualization and the application of supply chain analytics is critical to transitioning from a supply chain reactive to change to one that predicts potential changes and acts accordingly to negate negative impacts and drive positive outcomes.
While types of supply chain processes vary from one industry to the next, there are core elements of supply chain data analytics that can be leveraged across the board. Healthcare supply chain leaders are increasingly applying lessons learns and best practices from other industries that have achieved optimal supply chain performance through effective supply chain analytics. In doing so, they are transforming unstructured data into descriptive and predictive analytics to operate with greater efficiency, accuracy and cost savings.
Let's take a look at the state of supply chain analytics today, including types of analytics for supply chain, supply chain analytics tools, and how healthcare supply chain teams are leveraging analytics for supply chain optimization.
---
Table of contents
---
What are supply chain analytics?
Supply chain analytics involves the use of data analysis tools and methodologies to analyze, interpret, and optimize various processes within the supply chain, such as procurement, production, distribution, and inventory management.
Supply chain managers can leverage these insights to improve many aspects of their supply chains: production processes, demand forecasting, transportation management, warehouse management, distribution networks. etc.
By doing so, organizations can find opportunities to improve efficiency, reduce costs, enhance customer satisfaction, and mitigate risks using actionable insights and facilitating data-driven decision-making across the supply chain network.
---
Types of supply chain analytics
"As healthcare increasingly embraces digital transformation and employs more modern data strategies, predictive and prescriptive analytics will play an essential role in building the supply chain of the future."
Jonathan Hodges, VP of AI and Enterprise Analytics, GHX
Advanced Analytics Chart the Future of the Healthcare Supply Chain (2022)
There are four main types of supply chain analytics that support informed decision-making and help organizations adjust to market changes.
Descriptive analytics
Descriptive analytics examine past events in the supply chain and help identify anomalies, patterns and trends. In the case of healthcare, this category of analytics can be used to determine what supplies are consumed in clinical care, in what quantities, at what frequencies, by which departments. From this statistical analysis, supply chain management can identify patterns in specific supply usage - such as seasonal surges - and use this information to inform strategies.
Diagnostic analytics
Once an issue or trend is identified using descriptive analytics, diagnostic analytics help find the root causes of problems, enabling organizations to address issues at their source. This could involve more advanced data analysis techniques, such as drill-down, data discovery and data mining.
In healthcare, for example, descriptive analytics can uncover that something occurred (e.g., Perioperative services ran out of an item), diagnostics analytics can be used to determine what caused the event or issue (e.g., PAR levels were set too low).
Predictive analytics
Predictive analytics are used to forecast future outcomes based on historical data. Techniques such as machine learning, regression analysis, and other predictive modeling methods are employed to identify trends and make predictions about future events.
Predictive analytics are crucial for proactive supply chain management, helping organizations to anticipate issues, optimize inventory levels, and improve demand planning.
Prescriptive Analytics
Prescriptive analytics are the most advanced type of analytics, which not only predict future outcomes but also suggest the best course of action to take in response to those predictions. This type of analysis utilizes advanced tools such as optimization and simulation algorithms to provide recommendations on how to respond to future events.
In the realm of healthcare supply management, prescriptive analytics can be used to ensure the right supplies are reliably available for patient care. USF Health's Morsani College of Medicine offered the following example:
"By implementing automated dispensing cabinets (ADCs) with prescriptive analytics capabilities into their infrastructure, inventory management systems can develop better plans for how they can keep their facilities stocked."
---
Supply chain analytics in healthcare
Historically, healthcare supply chain leaders, in particular, faced an uphill battle accessing the data they needed to perform analytics for performance. Establishing and measuring any level of supply chain analytics in the days of manual processes and legacy systems lacking integration typically required significant time and effort from the healthcare organization's IT or business intelligence (BI) teams.
In other cases, they had to rely on their IT system vendors' data scientists or data engineers to assimilate and normalize unstructured data, perform the data analytics, and return to them analytics that were understandable and usable.
In either scenario, by the time supply chain management had data analytics in hand, they were likely outdated and their value limited.
Modern supply chain analytics have come a long way as health systems and hospitals have evolved to cloud-based enterprise resource planning (ERP) systems and digital processes that can seamlessly integrate with external systems. The introduction and implementation of supply chain management (SCM) solutions featuring advanced analytics capabilities have put the power of data analysis into the hands of leaders.
But data and supply chain analytics software alone is not enough to make supply chain analytics actionable. Talent is critical. Supply chain managers today need to understand the value of supply chain data analytics, and how to apply them in supply chain planning, in business transactions with supply chain partners and in their efforts to meet consumer demand (e.g., clinicians and patients).
---
Supply chain analytics benefits for healthcare
Today, supply chains involve tremendous cost pressures, continued supply chain disruptions and a growing emphasis on linking medical/surgical supplies to patient care quality and outcomes. Therefore, supply chain leaders need visibility into their operations and the ability to control them.
Supply chain analytics can be applied both up and down the healthcare supply chain to analyze supplier resiliency, supply availability, logistics network effectiveness, costs, usage and other factors, even predict future demand and predict future outcomes (clinical, financial).
Reduce costs
Analysis of supply procurement and usage can guide supply chains in reducing costs. Examples include, right-sizing inventory levels to reduce waste, standardizing on items to reduce variation and maximize contract savings, even collaborating with clinicians to link clinical and supply chain data to determine if specific supplies lead to costly adverse events and readmissions.
For example, in comparing two clinically equivalent items - one that costs twice that of the other - they might find use of the less costly option leads to fewer surgical site infections - infections where the hospital would be responsible for covering the cost of treatment.
Improve patient service
The main goal of supply chains in any industry is to meet customer demand. In healthcare, that means ensuring supplies are available to clinicians and patients when they are needed. There are many data sources and analytics methods that can be applied to support supply availability - from analyzing supplier sources of raw materials and components, through to analyzing customer data (e.g., clinician usage) to identify patterns and trends.
Lack of critical supply availability can negatively impact patients, their care quality, as well as their experience and satisfaction in many different ways. For example, a patient's scheduled surgery is cancelled because the required knee implant didn't arrive on time, or maybe the wrong size implant arrived.
From a patient service perspective, that means not only having to reschedule the procedure, but also likely making arrangements to take more time off work, engage a family member or friend to drive them to/from the hospital, find child/pet care, etc., along with having to live longer with knee pain.
Improve operational efficiency
Statistical analysis of processes can help leaders uncover inefficiencies and address them. For example, an analysis of procurement and shipping data finds requisitioners in different departments are placing separate orders to the same supplier multiples times per month, leading to the procurement team having to process multiple purchase orders (PO) and the accounts payable team having to process multiple invoices.
The supplier is also shipping multiple deliveries each month that the warehouse team must receive and process. Working with stakeholders to consolidate orders to the supplier and shipments from them alleviates the procurement, AP and warehouse teams of unnecessary work.
Increase agility
Analytics for supply chain can increase agility, particularly when it comes to managing stock outs, backorders and other potential disruptions. Leveraging data to identify alternative, approved suppliers of clinically equivalent products in the event of an availability issue, procurement can quickly pivot to ensure clinicians have the item when they need it.
In terms of customer service, the ability to predict future demand by analyzing past supply consumption trends makes supply chain increasingly agile in supplying what clinicians need in the days, weeks, months ahead. Commonly used items are available to clinicians, without them even asking.
Better decision-making
Analytics in supply chain planning ultimately improve decision making, enabling leaders to make decisions based on data-driven insights as opposed to inaccurate, incomplete information and best guesses.
Leveraging a cloud-based ERP solution with analytics capabilities (machine learning and artificial intelligence) that is integrated with other systems critical to supply management and tracking (e.g., EHR), supply professionals have at their fingertips real-time insights to quickly make the right choices for their organizations, clinicians and patients.
---
How healthcare businesses are using supply chain data
Health systems and hospitals are increasingly investing in technology platforms to leverage analytics in their supply chains, most notably cloud-based ERP and supply chain management (SCM) systems. In September 2023, GHX announced the results of a survey of more than 100 hospital and health system leaders where 70% said they are likely to adopt a cloud-based approach to supply chain management by 2026.
Survey respondents indicated that cloud technologies can help them "enhance decision-making, improve efficiency and agility, reduce costs, improve data security and privacy and streamline processes."
Using Data to Reduce Costs and Waste in Healthcare
Here are two examples of U.S. healthcare organizations that have derived benefits from their use of analytics in their supply chains.
Case study: OHSU Saves 20% on Shoulder Devices Through Evidence-Based Pricing
Oregon Health & Science University is Oregon's only academic health center, with a main campus, including two hospitals, in Portland. Two OSHU surgeons were performing total shoulder arthroplasty procedures, and each was using a different vendor's shoulder system.
Analytics determined other organizations were receiving better pricing on the systems. Analytics on clinical outcomes found the premium prices weren't warranted by the clinical evidence. OHSU ultimately recognized a 20% percent savings of more than $400k on a total of $2 million shoulder device spend without having to consolidate vendors.
💡 Read the OSHU case study.
TUKHS Clinical Supply Optimization delivers $8M+ in savings
During the 2023 Supply Chain Summit, GHX honored The University of Kansas Health System (TUKHS) with the Elevating the Clinically Integrated Supply Chain Award as part of its 2022 GHX Excellence Awards program. The TUKHS Clinical Supply Optimization (CSO) team uses evidence-based analytics to optimize clinical, operational and economical stewardship. They are dedicated to ensuring the right product is available at the right price and the right time for the right clinical team using the right supplier ("5 Rights"). By doing so, the CSO team has delivered over $8M in savings for TUKHS.
---
How to get started with healthcare analytics
A solid foundation for a successful supply chain analytics program includes trustworthy data; defined goals and ways to measure them; supply chain analytics technology that presents data analysis in an understandable and actionable manner; and supply chain talent knowledgeable about how to use supply chain analytics to drive better performance.
Data analysis
Supply chain analytics can involve data from many different data sources depending upon the organization and it goals: customer demand data, sales data, business process data, inventory management data, data from supply chain partners, etc.
Regardless of the data type and source, supply chain analytics based on junk data are going to generate junk results. Using unreliable analytics to guide supply chain strategy will likely result in negative business implications. Therefore, analytics techniques must be built on a foundation of accurate, complete, timely, comprehensive data.
When pulling disparate data from different sources, it is important to transform raw data into structured data that the supply chain analytics platform can understand and process. Today's analytics platforms can employ business intelligence and artificial intelligence tools, such as machine learning to normalize data and make it useful.
Supply chain analytics goals
Then there is the decision of what the supply chain team wants to measure - what are the supply chain analytics most important to the organization? What are the supply chain team's performance goals and the key performance indicators (KPIs) they should leverage to measure their process toward achieving these goals?
While leaders of supply chains must determine what KPIs matter most to their organizations, there are industry resources available to help guide their decision making:
---
Supply chain analytics technology
The human brain cannot process the vast amounts of data required for advanced supply chain analytics. Therefore, supply chain teams require advanced supply chain analytics technology, such as cognitive analytics, to perform the analysis for them. In a recent Gartner survey, chief supply chain officers (CSCOs) identified advanced analytics among the top two emerging technology investments.
The approach to supply chain software development and implementation depends upon maturity of the organization's supply chain networks (and what resources they have in-house), what they are trying to achieve in terms of supply chain performance, and certainly budget and resources for implementation and usage of the supply chain analytics tools.
A strong healthcare supply chain technology and solutions provider with experience in cloud transformation and advanced supply chain analytics can help healthcare organizations bridge capabilities gaps.
Examples of supply chain analytics tools
Global Healthcare Exchange provides a range of supply data and analytics tools for healthcare providers and suppliers. For example:
---
The future of supply chain analytics: talent
Historically supply chains were focused on talent with understanding and experience of logistics - how to get the right item from point A to point B in the right quantities, at the right price, at the right time, etc.
While this knowledge is still relevant for supply chains today, data analytics takes it to the next level. Supply chains across all industries need talent willing and capable of leveraging data analytics for improved insight and performance - from demand planning to navigating supply chain disruptions.
---
Common FAQs about healthcare supply chain analytics
Q. What are the challenges of implementing supply chain analytics software?
A. Lack of system integration and poor data quality and completeness are major challenges to supply chain analytics software deployment.
Q. What are the best practices for using supply chain analytics?
Setting a successful foundation for supply chain analytics includes: establishing goals for your analytics program, integrating systems that contain the data you require, establishing an accurate and complete data source, implementing a cloud-based system with advanced analytics capabilities, and engaging supply chain team members who are willing and able to take charge of your analytics initiatives.
Q. How can I measure the success of my supply chain analytics initiatives? 
Establish supply chain key performance indicators (KPIs) aligned with your organizational goals. Then align your supply chain analytics initiative with these KPIs. That will allow you to baseline, measure and track performance and progress toward your goals over time.
---
Disclaimer: The third-party contributor of this piece is solely responsible for its content and accuracy, and the views expressed do not necessarily reflect the opinion of GHX.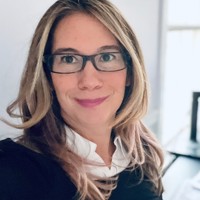 Healthcare Industry Contributor