Streamline Healthcare Supply Chains with Strategic Sourcing
Thursday, May 11, 2023
The convergence of myriad factors has driven healthcare organizations to adopt an approach to strategic sourcing. The broadening scope of value-based care and payments necessitate organizations demonstrate how they are delivering value to patients and payers - high quality outcomes in a cost-effective manner. 
With a strategic approach, procurement professionals can leverage the sourcing process to address the current cost pressures and other challenges facing the industry.
Healthcare organizations today are also recognizing the strategic importance of vendor relationships, sustainable procurement, circular supply chains, diverse suppliers, and investments in their local communities. 
In this article, we explore the role of strategic sourcing, how it impacts procurement processes and the selection of potential suppliers, the tools and technology for strategic decisions, and strategic sourcing trends in 2023 and beyond. 
---
Table of contents
---
What is strategic sourcing? 
What differentiates strategic sourcing from the standard sourcing process is its intentional approach aligned with organization-wide goals. These teams view the procurement process not as individual links in a chain but rather an overarching strategic imperative for their healthcare organization. Sourcing becomes a strategy not merely a function. 
It is not just about cost savings, purchase value, clinical outcomes and other key factors critical to value based care - but all of these elements and more. The strategic sourcing refers to the big picture - how sourcing team decisions impact all aspects of the healthcare organization, its operations, clinicians, care delivery, patient populations, financial outcomes, the community, etc. 
The elements of strategic sourcing
Strategic sourcing comprises the basic elements of sourcing with procurement teams performing strategic and tactical components:
establishing a sourcing strategy

seeking out, assessing and selecting potential primary and backup suppliers

sending out requests for proposals (RFP)

contract management and negotiation

engaging in supplier and supply chain risk management

monitoring supplier performance, maintaining supplier relationships, etc. 
---
Supplier relationships and strategic sourcing 
"Cost management still matters, but progressive procurement organizations have evolved to address nonfinancial aspects as well—priorities like innovation, risk management, resilience, and corporate citizenship." 
Quality suppliers know the value sourcing and procurement teams place on vendor relationships that go beyond price. Shashi Mandapaty, chief procurement officer for the corporate tier at Johnson & Johnson, stated in a recent article.
Supplier attributes that can influence the strategic sourcing process include: 
Supplier risk management: does the supplier have a proven track record of quality its products, processes with its customers, and end-to-end supply chain? Does it have in place a resiliency plan to effectively manage supply chain risks? 

Supply chain process optimization: is the supplier committed to driving costs and waste out of its customer relationships with the goal to improve performance for all parties? Has the company transitioned from manual to electronic and automated transactions with its customers for greater efficiency and accuracy? 

Transparency to information: when evaluating the most suitable suppliers, procurement professionals should look for a vendor's willingness to be transparent in their operations and with their data. Visibility upstream into a vendor's supply chain has grown in importance for procurement departments as healthcare continues to struggle with supply disruptions - from sourcing of raw materials to availability of finished products. 

Commitment to continuous improvement: a critical component of relationship management is the ability to track alignment with key performance indicators over time. Sourcing teams should prioritize suppliers that are forthcoming with performance data and willing to work collaboratively on improvements. 

Purchasing policies and contracting: What role does the supplier play in arranging sourcing events? Do they require minimum order quantities? Are their opportunities for the healthcare organization to benefit from consolidated purchasing power? 
 
---
The strategic sourcing process 
A. T. Kearney's Seven Steps for Strategic Sourcing is cited as a gold standard when it comes to defining the strategic sourcing process to improve supply chain management.
While it was developed over two decades ago, it continues to be a "tested and proven effective for sourcing different products and services" that sourcing and procurement teams across industries can leverage. 
Here are the 7 steps as summarized by TechTarget Senior Director Susan Fogerty: 
Categorize company spend: Analyze product categories used by the business, spending patterns, and the processes and departments involved. 
Create your sourcing strategy based on business goals. 
Analyze the supplier market and create a supplier portfolio. 
Define request for proposal criteria and templates. 
Select preferred vendors: Negotiate with and select suppliers. 
Integrate suppliers into existing processes, onboarding any new vendors or outsourcing providers. 
Continuous improvement: Track performance metrics and optimize the sourcing plan, as needed. 
---
Strategic sourcing, value analysis and finance 
Strategic sourcing is similar to value analysis and intersects it in many different ways. 
Both require multidisciplinary stakeholder engagement and collaboration for effective performance. The aim of both value analysis and strategic sourcing is to make decisions that impact cost, care quality and financial outcomes.
They go beyond selecting suppliers and products based on price, and take into consideration all of the other attributes that can improve operational, clinical and financial performance.
Therefore, they require input and insights from experts outside of supply chain. Leaving out a critical party can lesson the chance of achieving multifaceted procurement aims. 
Strategic sourcing, like value analysis, is also data-driven. To take a strategic approach to procurement operations, the strategic sourcing team must have access to real-time, accurate, credible, and comprehensive data sources, and advanced analytics to make this data actionable. Supply chain, clinical and financial data are all critical to strategic sourcing initiatives. 
Also critical to a successful strategic sourcing strategy is access to credible external data to help guide the procurement process such as:
market research and market analysis

published studies and literature on products

supplier performance insights and risk data
💡Read more: The Importance of Healthcare Value Analysis: A Comprehensive Guide
---
Challenges for strategic sourcing in healthcare 
With so many competing priorities, health systems don't always have resources to allocate to back office functions like sourcing and procurement. The transition from transactional to strategic sourcing isn't something that happens overnight. The change management aspect alone can seem insurmountable.
Resistance to change
For example, when vetting potential suppliers, a hospital's procurement professionals may identify a supplier that meets multiple top criteria for the organization: the company is local and committed to the community, it offers high quality/low cost products, has a focus on digital transformation of the procurement process, features an infrastructure to mitigate supply risks, a shows a dedication to continuous improvement.
But when faced with physicians who have long relied on a different vendor and its products because they believe them to be effective and safe, resistance to change can stop procurement professionals in their tracks. 
💡Read more: Healthcare Change Management: Strategies for Success
Engaging clinicians in sourcing initiatives
When it comes to engaging clinical stakeholders in the strategic sourcing process, data is king. Most want concrete proof that a switch to a different supplier and its products will not harm patient outcomes or significantly disrupt workflows. If they are to put forth the time and effort to make a change in clinical practice, they want it to be worth it. 
That is where the role of technology and data comes into the strategic sourcing process.
---
 
Technology and tools used in strategic sourcing 
A sourcing and procurement team can't be strategic without actionable insights to guide them. A healthcare organization with disjointed IT systems, a manual sourcing processes and the inability to automate data access across the enterprise has not reached the level of digital transformation required for strategic sourcing as it is defined today. 
Procurement technology, cloud systems and solutions that facilitate seamless integration, automated processes and data capture, and the ability to generate actionable, timely analytics are all critical to strategic sourcing and procurement. With the evidence in hand, strategic sourcing teams have a much better chance of convincing stakeholders of the benefits of change.
💡Find out more about GHX's value analysis and strategic sourcing solutions
---
Best practices for strategic sourcing
In its "Six Best Practices for Elevating Procurement at Your Organization," published in Harvard Business Review, Workday presents six technology best practices to high-performing sourcing and procurement processes: 
Establish a unified core for data: Making the right decisions, based on shared knowledge and common data and analysis, requires all information to exist with a shared viewpoint, language, and methodology—ideally, on a cloud-based platform. 
Create a dynamic information flow: When your information moves in a continuous flow among finance and planning, internal customers, and suppliers, your organization can manage its procurement planning with greater confidence, collaboration, accuracy, and flexibility. 
Automate manual processes: Adopting digital acceleration tools can help your organization eliminate manual transactional processes, providing easier access to procurement services by seamlessly routing work between procurement and finance systems, simplifying onboarding, and automating risk assessment and governance. 
Improve collaboration with critical suppliers: With emerging business opportunities, growing risk management and regulation, and an increasing awareness of corporate responsibility, your relations with your supply network call for continual maintenance and communication of evolving operations. 
Adopt an automated, consumer-like model: While sourcing and procurement have traditionally been reactive practices, dependent on incoming requests, your organization can take a more proactive approach that lets internal stakeholders access applications to initiate early engagement with procurement. 
Enrich planning capabilities: By using a cloud-based platform, your procurement practice can provide internal stakeholders and partners timely, forward-looking analysis that empowers them to make better decisions, explore more scenarios, and support a continuous, agile planning model. 
---
Examples of strategic sourcing 
Let's look at successful examples of strategic sourcing from U.S. healthcare organizations that have had success with this approach. 
Memorial Healthcare System (Fl)
Memorial Healthcare System in Hollywood, Fla. "has added a strategic sourcing department to its supply chain to shift away from transactional contracting." When asked how the strategic sourcing department works, the health system's Vice President of Supply Chain Management Saul Kredi, MBA stated: 
"We have people assigned by service line that are the first point of contact. So, if we want to look at a service, a supply, or some equipment, we are going to start that conversation early on so we can shepherd it through the process. We can make sure that we do our competitive bids, make sure we understand what is needed, have conversations with physicians, and be fully integrated into the planning and execution of the process. Instead of being a transactional supply chain, we are more strategic now." 
Trinity Health (MI)
Trinity Health in Livonia, Mich. has been building an Impact Purchasing Program, which is the intentional use of its buying power to positively impact the communities it serves, as described by the health system's Vice President, Strategic Sourcing & Value Analysis Dameka Miller: 
"The program connects Trinity's supply chain to the organization's DEI and Community Health and Well-Being strategies. Using a framework from the Healthcare Anchor Network (HAN), we started with supplier diversity. Over the next several months, we will be focused on local spend and sustainability to continue growing the Impact Purchasing Program." 
Henry Ford Health (MI)
Henry Ford Health in Detroit has invested "in its supplier diversity program, partnering closely with its strategic sourcing to ensure that diverse suppliers are identified, included, evaluated and awarded appropriately as part of the formal bid process," as described in a February 2023 Journal of Healthcare Contracting article. 
"We're one of the health systems that signed a pledge as a member of the Healthcare Anchor Network (HAN), and its multifaceted goals from supply chain to sustainability to hiring," said Bill Moir, senior vice president of supply chain management for Henry Ford Health, and this year's JHC Contracting Professional of the Year. "We have some lofty goals around supplier diversity which we aim to achieve through our multi-disciplinary Supplier Diversity Champions Committee." 
---
The Future of Strategic Sourcing 
Experts are predicting 2023 will present many of the same challenges healthcare organizations and their suppliers have faced over the past three years, necessitating a strong strategic sourcing approach and procurement function aimed at targeted procurement processes, more efficient procurement operations, cost savings, supplier relationship management, efforts to strengthen supply chains, and ways to gain a competitive advantage in today's healthcare marketplace. 
In its 2023 Global Health Care Outlook, Deloitte offers up these trends impacting healthcare supply chain in the coming year and beyond: 
Rapid digital transformation: "As the world witnessed a sudden surge in the number of patients, increased health care demands, labor shortages, and supply chain issues during the pandemic – adoption of new technologies such as telemedicine and electronic health records (EHRs) proved to be the most efficient solution for providers to address these challenges. Digital technology attempt to reduce costs, deal more effectively with the changing patterns of demand, address a shrinking clinical workforce, and prepare better for the next global health crisis." 

Focus on health equity: "many health organizations are rethinking how to address health inequity. For organizations, addressing biases and advancing health equity is not merely a moral imperative but also a competitive advantage. A coordinated effort among policy makers, industry executives, government officials, social influencers, and community organizers to close the widening global health equity gap." 

Consequences of climate change: "Climate change is a universal risk to human health and well-being. As these risks mount, providers face the challenge of maintaining the quality of care in the face of mounting financial pressure....Health organizations must be prepared to provide care in the wake of natural disasters, ensure the supply of medicine amid weather-related disease outbreaks, and adopt practices that reduce waste." 
Among KPMG's supply chain trends shaking up 2023 across all industries: 
Supply shortages continue: "In the year ahead, a second wave of unplanned supply risks will likely be realized. Organizations may experience limited access to critical inputs for manufacturing, or even spare parts and critical maintenance items." 

Manufacturing locations shift: "Friendshoring and nearshoring will again be considered, however, there may be deeper thinking around whether manufacturing needs to be – and can be – done entirely onshore." 

Greater investments in automation, visibility and analytics: "there will likely be greater investment to uplift supply chain planning maturity, automation of warehouse and operational tasks, as well as in gathering better end-to-end supply chain analytics to create enhanced visibility." 
💡Read more: Future of Healthcare Supply Chains: an In-Depth Analysis
---
The evolving landscape of hospital sourcing and procurement has brought about significant changes in the role of chief procurement officers and the overall approach to supplier relationship management. The focus has shifted from simply obtaining cost-effective items to becoming strategic partners in ensuring the long-term viability of healthcare organizations.
With the advent of advanced procurement technology and software, procurement specialists now have the tools to make informed decisions that align with broader organizational goals.
Furthermore, sourcing and procurement trends have broadened the evaluation criteria, including factors such as diverse suppliers, sustainability, and local sourcing, highlighting the importance of a holistic approach to achieve supply chain success.
These transformations demonstrate the increasing recognition of the critical role that strategic sourcing within procurement plays in achieving resiliency and efficiency in healthcare supply chains.
***
Disclaimer: The third-party contributor of this piece is solely responsible for its content and accuracy, and the views expressed do not necessarily reflect the opinion of GHX.
---
Sources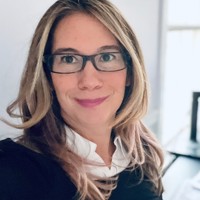 Healthcare Industry Contributor