Understanding the Role of Supply Chain Management in Healthcare
Wednesday, July 26, 2023
Regulatory agencies, health system leaders, healthcare providers, patients and other stakeholders recognize the importance of supply chain management in healthcare and quality patient care, particularly given recent shortages in critical supplies and the impact on healthcare services.
For leaders of healthcare organizations, increasing pressure to control supply chain costs, eliminate unnecessary spending and improve efficiency must be balanced with delivering high quality care for optimal patient outcomes.
Let's explore the vital role of supply chain management in healthcare, its effect on patient care and cost-efficiency, and strategies for optimization that healthcare supply chain leaders can leverage, such as implementing advanced analytics and increasing supplier collaboration.
---
Table of contents
---
Impact on patient care
Healthcare supply chain management can impact patient care in many ways, some highly visible as we saw with shortages of personal protective equipment during the pandemic, and others less obvious where the consequences are just as impactful, it not more so.
Disrupted or delayed procedures
An industry survey of 400 nurses, physicians, service-line leaders, and supply chain administrators found that half (57%) could recall a time when a physician didn't have the product required for a patient's procedure.
For the hospital, a delayed procedure can throw off the surgery schedule, forcing the OR team to delay subsequent procedures and potentially cancel if there is not enough time left in the day. Fewer procedures equals less revenue for the hospital.
Effective supply chain management, that includes not only general medical/surgical supplies but also consignment items (e.g., implants) that traditionally fall outside a hospital's enterprise resource planning (ERP) system, can help ensure the procedural team has everything it needs in terms of products before that patient is wheeled into the OR.
💡Download the consignment (bill-only) automation guide
Clinician burden
Ineffective supply chain management, when clinicians don't have essential medical products in stock, or can't easily find them, is a huge stress on caregivers and disrupts care delivery. Among nurses surveyed, 86% said they leave procedures to hunt for supplies at least occasionally, and 61% said this increases patient safety risks.
In contrast, hospitals that prioritize supply chain excellence, including procurement and inventory management, enable clinicians to focus on their patients by keeping adequate levels of supplies in stock and readily available at the point of care (POC).
Furthermore, healthcare supply chains that have automated supply documentation in the electronic health record (EHR) at the point of care (POC) relieve clinicians of this time-consuming and labor-intensive task. In the same survey cited above, 86% of nurses said their supply chain documentation system causes them stress.
Expiry and recall risks
Teams that manually manage supplies, performing physical inventories to identify and remove items that have expired or are part of a recall, are at higher risk for poor supply chain management practices. As The Joint Commission pointed out in its guidance to healthcare facilities on managing and storing packaged sterile supplies, product labels can be confusing for clinicians to understand, making it hard for them to identify unsafe items and take them out of circulation.
When asked if they always check product expiration or recall information, 25% of nurse survey respondents said they don't, with 48% attributing this to lack of time.
Supply chain operations that are automated, where supply chain and clinicians are alerted to items nearing expiry or those recalled, are much more effective at supporting quality patient outcomes and eliminating waste because they have greater visibility into and control over their inventory.
Total cost of care
The American Hospital Association (AHA) noted in its April 2023 report on the cost of caring how several market conditions, including historic inflation, are "driving up the cost of medical supplies and equipment." The AHA added, "hospital supply expenses per patient increased 18.5% between 2019 and 2022, outpacing increases in inflation by nearly 30%."
The healthcare sector bears the responsibility of shifting from volume-based to value-based care to reduce the cost of patient care delivery while increasing quality outcomes. The healthcare supply chain is the second largest area of expense for hospitals (behind labor), meaning that supply chain teams can play a vital role in delivering cost-saving measures.
---
Strategies for supply chain optimization
So, how do supply chain leaders achieve greater cost efficiency while equipping healthcare professionals with the critical supplies they need? Here are some proven strategies in healthcare supply chain management.
Engage executives and senior clinical leaders
A McKinsey survey of U.S. health system executives and supply chain executives found "respondents who reported that their supply chain organizations performed well consistently identified strong engagement with executives and frontline clinicians during and between contracting cycles as imperative." Conversely, "health system executives identified that a lack of clinician engagement in supply decisions and an unwillingness to adjust supply preferences are the biggest barriers to better supply chain performance."
In an era of value-based care, supply chain professionals are increasingly engaging clinical champions to drive collaborative efforts that address both healthcare costs and patient care simultaneously:
Supply chain teams facilitate data collection on product costs and outcomes while the clinical champions offer guidance on product use in care delivery. Together they make decisions aligned with healthcare organizations' clinical and financial goals.
💡Watch now: Increasing Physician Involvement in Decision-Making (GHX Summit '23)
From manual to automated healthcare supply chains
To optimize supply chain management, organizations need credible, complete and actionable data on their procurement, management and usage of medical supplies in a timely manner. Cobbling together information from paper or electronic documents, or collecting and normalizing data from disjointed systems (e.g., EHR, ERP, finance), doesn't work - by the time they get supply chain insights to use, the information is likely already outdated and potentially inaccurate, incomplete and erroneous.
Automating healthcare supply chain management processes for real-time, electronic data collection, integrating supply chain systems with the EHR and financial systems for electronic data sharing, and applying advanced analytics to a sole source of cost, outcomes and financial data positions healthcare supply chains to generate credible insights for collaborative decision making with clinicians.
Alleviate the burden on clinicians
While clinicians want to play a role in the supply chain at a strategic level, they don't want to shoulder the administrative burden. Automating inventory management processes, including documentation, not only contributes to a resilient healthcare supply chain where clinicians have the items they need, it can also improve patient outcomes by enabling clinicians to focus on care delivery.
Use of integrated systems (e.g., ERP, EHR, financial) with automated data capture technology (e.g., barcode scanning, RFID scanning) facilitates end-to-end item tracking from procurement through to when they are used on a patient (POU).
Automated inventory management and centralized visibility into products and their status in the supply chain enables healthcare supply chain management professionals to more effectively and accurately manage product expiry and recalled items, ultimately, improving patient outcomes.
Optimize procurement and supplier relationships
Knowing what items a hospital has purchased, what is contained within its inventory, their status/location, and when they are used in patient care gives healthcare supply chain leaders the information they need to make more strategic decisions. With supply purchase and usage knowledge combined, they can work to improve group purchasing organization (GPO) contract compliance, streamline healthcare logistics, lower costs, and act to mitigate supply chain disruptions in a timely fashion.
Supply chain leaders with real-time procurement, inventory management and usage data can perform more accurate demand forecasting and planning. They can position their healthcare supply chain to support effective and timely clinical care, while avoiding excessive inventory and eliminating waste.
Health systems with transparent supply chains can also better communicate and collaborate with business partners. Looking at the total cost of supply chains, beyond product price alone, health systems and their suppliers can act to improve efficiency in their processes and achieve mutual cost savings through supply chain optimization initiatives (e.g., reduce multiples shipments/deliveries, avoid rush orders with high shipping fees, etc.).
Opening the door to greater collaboration and transparency in the healthcare industry among healthcare supply chain stakeholders can also help mitigate the impact of future disruptions caused by natural disasters, shortages of raw materials, market conditions, and other factors.
---
Case studies on SCM cost efficiencies
Here are some examples of healthcare supply chain management strategies that have paid off for healthcare industry stakeholders.
Physician engagement on PPI
Northern California-based Sutter Health's supply chain strategy, which earned its supply chain leaders and team the title of 2022 Healthcare Supply Chain Department of the Year from Healthcare Purchasing News (HPN), has a strong focus on physician engagement to make smart decisions around medical devices, particularly physician preference items (PPI). By including physicians in the contracting process at the system level, the Sutter Health supply chain team has captured more than $60 million in cost savings in 2021 across several PPI categories.
Collaborating for contract alignment
Supply chain management for Piedmont Health Care, a private, not-for-profit organization with nearly 600 locations across Georgia, partnered with their GPO, and their supply chain solutions provider GHX to improve contract alignment with Piedmont's main distributor.
When they first compared Piedmont's exception rates to industry benchmarks, it looked overwhelming. But celebrating initial wins — including a whopping 6% drop in contract price exceptions in just one month, inspired the team to move forward.
---
Trends in healthcare supply chain management
As a healthcare supply chain writer, I collaborate on content creation with experts throughout the industry, including those representing healthcare organizations, supply manufacturers, distributors, solutions providers, and industry associations. Here are some of the trends I am hearing with regards to the future of supply chain management in healthcare:
Increased digitization and automation of data and processes: The shift from manual to automated processes and on-premise systems to the cloud has proven to improve healthcare supply chain efficiency and accuracy, and reduce costs. This is accelerating as cloud technology becomes more pervasive in the healthcare industry.

The application of artificial intelligence (AI): While the healthcare industry has historically been slow to adopt emerging technologies, the promise of AI - the ability to rapidly and accurate analyze vast quantities of data to immediately access actionable insights - holds significant promise. An increasing number of AI use cases in healthcare - and their benefits - will likely alleviate fears and drive greater adoption in the supply chain. For example, life science manufacturers are now leveraging AI in their quality management processes to help improve the quality of drugs and devices.

The convergence of medical supply and drug supply chains: Healthcare organizations have historically managed their supply chain management processes for medical/surgical supplies and prescription drugs in silos, using completely different systems and processes. In general, medical/surgical supply chain leaders have been ahead of their pharmaceutical colleagues in adopting advanced supply chain management technologies.

With widespread, ongoing drug shortages, skyrocketing prices, and the 2023 Drug Supply Chain Security Act (DSCSA) deadline on the horizon, healthcare executives are turning a more critical eye on their pharmaceutical supply chain operations. Healthcare supply chain executives on the medical/surgical product side have the opportunity to share best practices in boosting supply chain performance.
---
Common FAQs on healthcare supply chain management
Q. Why is supply chain management important in healthcare?
A. Healthcare supply chain management impacts costs, patient care quality and overall financial outcomes for health systems.
Q. How does supply chain management impact patient care?
A. Having high-quality, cost-effective supplies available to clinicians when and where they need them supports continuity of care, patient safety, healthy patient outcomes, patient satisfaction, and care affordability.
Q. How can supply chain management improve cost efficiency in healthcare?
A. Long-standing supply chain strategies, such as supplier/product standardization and GPO/supplier contracting, combined with the more recent push for value-based supply purchasing decisions, can help supply chain leaders lower costs while supporting healthy patient outcomes.
---
Sources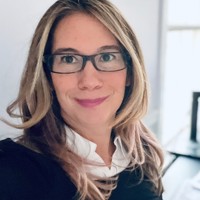 Healthcare Industry Contributor