5 Reasons Health Systems Leverage GHX Marketplace for CQO Initiatives
Wednesday, August 23, 2023
The tenets of the Cost, Quality and Outcomes (CQO) Movement have been gaining traction in the healthcare industry in recent years. "Cost" refers to all expenses involved in caring for individuals or communities, while "quality" is care aimed at achieving the best possible health, and "outcomes" refers to the financial results driven by high-quality patient outcomes.
To adhere to the CQO Movement, all three tenets must be considered together. The idea is that if care receivers get better quicker and therefore require less resources, then the outcome is beneficial to everyone involved.
Recent events in healthcare and, specifically, disruptions to supply chains also have supply chain teams looking to reduce risk through multisource contracts and diversified vendors, especially for critical items. More vendors mean more contracts, more items and more prices to manage.
Bridging the gap between contract execution and contract compliance requires the right partners and the right tools. GHX's recent acquisition of Prodigo Solutions helps healthcare providers simplify the procure-to-pay process, helping pave the way to a future where affordable, quality healthcare is possible for all.
GHX Marketplace, formerly Prodigo Solutions, extends the value of ERP systems by driving utilization to the right contracts across all products and purchased-service categories. Connecting this marketplace front-end, directed buying experience with GHX's industry-leading platform and its collection of enriched and validated supply chain data creates a unified experience across the entire supply chain to support financial, operational and clinical goals.
Many leading health systems recognize the substantial impact that supply contracting can make on their risk assessments and CQO initiatives. Many of these health systems have partnered with GHX or have chosen GHX Marketplace to control spending and drive savings. Here are the top five reasons why.
---
Table of contents
---
1. Operationalize contracts and manage price changes
Driving contracted volume commitments continues to be a problem in healthcare, only increased by sourcing struggles during the pandemic. This leads to the erosion of price incentives that are negotiated into many contracts. If the point of requisition (where the purchasing decision is being made) cannot be controlled, realizing negotiated savings will continue to be a challenge.
Even industry-leading contract lifecycle management applications lack the tools to affect change at the point of requisition. Most also lack tools and workflows to adequately manage the multitude of price changes that health systems face across their managed contracts.
GHX solutions provide price automation and transparency. All price updates are governed through an approval process during which every supplier price change can be audited and staged for approval prior to being presented to requesters in GHX Marketplace or updates sent to the ERP item master.
This workflow supports vendor self-service for price maintenance while providing supply chain teams with ultimate control to enforce compliance with contract terms and commitments.
---
2. Content management & enrichment
Industry studies show that nearly one-third of health systems' item masters contain bad data. Bad or incorrect data can lead to processing and reporting issues that often require manual correction.
GHX Data Connect delivers millions of expertly enriched data points and validated attributes to the ERP. Enhancing the completeness and accuracy of an organization's item data ensures full attribution of data sets for accurate identification of items to optimize supply chain operations and improve patient care. Improved data quality not only streamlines transaction flow and documentation but also improves patient safety with better formulary standardization and product identification.
Creating a single source of truth for items and pricing can ensure that those items have the data attributes needed to correctly route and process them within the ERP and downstream systems. That could mean adding GTIN, UNSPSC, HCPCs, images or descriptions.
Making sure this information is correct up front eliminates manual processes downstream, such as superfluous approvals and vendor-match exceptions. It can also ensure data is available for point-of-use scanning or warehouse systems.
---
3. Advanced filtering logic supports complex distribution
The increasing complexity of health systems places high demand on the supply chain due to the sizable integration of catalogs and contracts, both GPO and local. The same item may need to be in the system multiple times with different contract parameters.
Unlike many ERP item masters, GHX Marketplace allows the same item to have multiple contracted prices, UOMs and distribution methods. Business rules can be configured to govern the items and prices that are made visible to the requesters based on their business unit, requesting location, inventory location, role, preferred source of supply, contractual commitments and more.
GHX Marketplace uses advanced search filtering logic to direct requesters to the best choice so that the requester does not need to know the item, vendor or contract relationship to make the right choice.
---
4. Directed buying: "Buy this, not that"
Procurement can be a complex process for supply chain professionals due to the variation of delivery models. Often, there are multiple requesting locations that are served by different inventory locations and distribution channels that cover a constantly increasing number of contract items and prices. It is unrealistic for each requisitioner in a health system to be able to comprehend every nuance of this process.
GHX Marketplace plays an important role in directed buying, which ensures compliance by making it easier for every requisitioner to be able to purchase the right item, from the right source, at the right price.
Supply chain teams can influence search results. Weighing the value and/or ranking the order in which results will be displayed to the requester can shape behavior while also driving departmental strategies. Whether it's something as simple as increasing inventory turns on selected items or something more urgent such as redirecting spend to suppliers where rebate thresholds are in the balance, GHX helps procurement managers drive behavior to realize their cost-savings objectives.
GHX Marketplace helps get the order accurate at the front end of the procure-to-pay cycle, giving the supply chain the ability to control and influence the point of service where thousands of purchasing decisions are made each day. Each of those decisions impacts the supply chain's ability to deliver the savings that it has negotiated.
---
5. Reduce risk with detailed product information
Traditional procurement systems have limited search capabilities. Most don't have robust product descriptions or photos to help verify the correct product is being purchased. That's a risk that top hospitals aren't willing to take.
GHX Marketplace displays detailed descriptions of products and pictures, giving requesters confidence that they're purchasing the right product for the right application. The ecommerce solution also proactively searches for recalls and removes recalled items from an organization's procurement system in real time, making them no longer available for purchase.
Moreover, it can provide insights as to how many recalled products were recently purchased. And because product conversions can introduce clinical and operational risk, the platform can direct requesters to the new item(s) at the right time from the right vendor(s).
Request a demo of GHX Marketplace to learn more about how the ecommerce solution enables maximum, sustained cost savings throughout the supply chain by driving contract utilization at the point of requisition.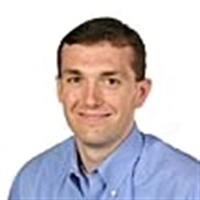 Senior Solutions Specialist