Healthcare's Reliance on Manual Payments Holds Back Industry
Wednesday, January 17, 2018
Epayable solutions are widely accepted in many industries as the standard for business-to-business transactions. The healthcare industry, however, has been slow to adopt this payment method. The delay in adopting electronic payments has resulted in inefficiencies that make it more challenging for healthcare to deliver against its mission to strip waste from the system.
In my most recent article at PaymentsSource, I discuss the current state of payment solutions for the healthcare industry, including providers' lingering reliance on manual payments to their suppliers.
GHX invested in epayable solutions to help dispel misconceptions surrounding e-payments, and drive greater near-term adoption of these solutions within the industry. GHX ePay streamlines all stages of the payment process, allowing trading partners to have a unified approach to handling invoice to payment processes.
The improved efficiency gives providers and suppliers greater visibility into the entire payment process.
This increased collaboration between providers and suppliers allows both parties to deliver on the promise to lower the overall cost of health care while maintaining high standards for patient care.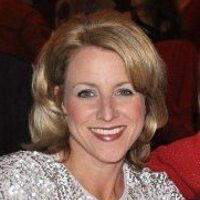 Vice President of Payment Operations