Healthcare Deriving Value from Sophisticated Data Management
Wednesday, March 1, 2017
Pressure continues to mount for the healthcare industry as it works to manage costs and deliver measurable improvements in the value of care delivered. The growing wealth of healthcare data, especially for medical device manufacturers, is key to relieving some of these pressures.
Both sides of the healthcare supply chain – providers and suppliers – derive value from the data they collect and report. At GHX, we believe that as the healthcare supply chain continues to mature, a fundamental shift in the critical role data plays in delivering quality patient care is also taking hold. 
GHX CEO Bruce Johnson shared his perspective in this Medical Design Technology article about the increased value that can be derived from sophisticated data management. One critical area is in the Food & Drug Administration's Unique Device Identification (UDI) rule. Put into effect in September 2013, the UDI rule is intended to enhance patient safety by helping manufacturers and healthcare providers work collaboratively to improve adverse event reporting and better manage device recalls.
Although the FDA's UDI rule expands the volume of data collected, tracked, and reported, without it, manufacturers and healthcare providers would find it challenging to work collaboratively. With UDI, suppliers and providers can improve adverse event reporting, manage device recalls more efficiently, and conduct post-market surveillance easily. 
We see several business opportunities for manufacturers, in particular, that UDI affords.
The first is the obligation and opportunity to serve as the 'source of truth' for products within provider organizations. This extends beyond supply chain operations to include business operations such as clinical processes, billing, and reimbursement.

The second is collaboration with providers on product data standardization. Manufacturers can work with their customers on new solutions for higher quality, more cost-effective care.
Third, at the heart of today's healthcare delivery is the ability to offer value. That occurs when costs and quality are balanced. When healthcare suppliers and providers use common systems to access and manage the same data, the ability to improve patient care and drive down costs becomes less challenging.
We also see that the use of standardized and synchronized data throughout the healthcare supply chain strengthens post-market surveillance. Immediate visibility to reported adverse events allows suppliers and providers to locate recalled devices more quickly. Quickly removing potentially dangerous products from the supply chain can prevent patient harm and related costs such as treatment for complications, denied reimbursements, lawsuits, etc. 
Finally, we know that manufacturers and providers can use standardized data to enhance business processes to improve care and lower costs. Better product identification can help trading partners optimize inventory levels to meet patient needs while reducing waste. Data can also improve the accuracy and efficiency of the procure-to-pay process, which reduces costly errors for both manufacturers and healthcare providers. 
Medical device manufacturers are at the heart of generating this data goldmine. Improved patient outcomes are realized when suppliers and providers can derive value from the sophisticated data management that spans the healthcare supply chain.  
Read more from our blog on developing a UDI strategy.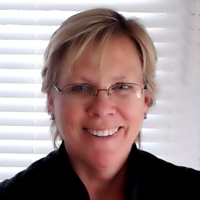 Vice President, Supplier Sales