Can Supply Chain Reduce the High Rate of Medical Errors?
Tuesday, October 10, 2017
The second in a three-part series on the 2017 AHRMM Cost-Quality-Outcomes (CQO) Summit
As a nurse by training, Anne Snowdon, BScN, MSc, PhD., is appalled by the fact that preventable medical errors are a leading cause of death in both the U.S. and Canada.[i],[ii]  As a researcher, she believes the supply chain holds the key to help reduce the numbers of patients who are harmed, not healed, in the hospitals of the two neighboring nations. 
Dr. Snowdon is the academic chair of the World Health Innovation Network at the Odette School of Business and chief executive officer of the Supply Chain Advancement Network in Health (SCANH). The newly formed organization brings together healthcare leaders from around the globe, including GHX, to expand use of supply chain best practices that improve the ability to document both the products and processes used in the delivery of care and how they impact patient outcomes. Dr. Snowdon was one of the featured speakers at this year's Cost-Quality-Outcomes (CQO) Summit at the 2017 Conference of the Association for Healthcare Resource and Materials Management (AHRMM). This blog, the second in a three-part series on the CQO Summit, provides some perspectives on Dr. Snowdon's presentation at the summit. 
Rather than deploying the use of global standards to identify products and technology to scan and record which products are used in patient care, many healthcare facilities still rely on clinicians to remember and check everything, according to Dr. Snowdon. One of the best practices she hopes will be replicated in more countries is the Scan4Safety program in the United Kingdom (UK). What began as a demonstration project at six NHS healthcare trusts to prove the value of GS1 bar-coding standards is now considered an example of successful public policy utilizing the supply chain to save both costs and lives. 
According to the Scan4Safety website, the early benefits are impressive, with more than £700,000 of savings already identified. These savings come from better inventory management, less product wastage and obsolescence and improved productivity. The NHS believes a typical NHS hospital trust can reduce nursing time spent on supply chain activities, allowing clinicians to spend more time caring for patients. Leeds Teaching Hospitals NHS Trust is one of the original Scan4Safety demonstration sites and says use of GS1 standards for both product and location identification will help the institution not only improve supply chain efficiencies, but also respond to recalls more effectively.  GHX is proud to have provided underlying technology, connectivity and/or consulting to five of the six initial demonstration sites. We look forward to supporting additional sites as the program expands to 25 NHS trusts.
By ensuring accurate and comprehensive data on the products used in patient care is captured in medical records, clinical researchers can also better understand which products work best on which patient populations, which in turn can support better sourcing. 
Beyond improving the supply chain for supply intensive procedures in the acute care setting, Dr. Snowdon acknowledged the rising increase in chronic disease, especially in developed countries, despite the fact that there are known preventative strategies, such as healthy diet and exercise. An increasing number of patients have multiple chronic diseases that are treated by a multitude of providers, each specializing in an individual disease. If healthcare is to improve efficiencies and the patient experience, Dr. Snowdon urged providers to take a more holistic approach and better coordinate the collective care the patient is receiving. 
The supply chain can also help prevent or reduce the severity of chronic disease by helping address the social determinants of healthcare, which was the topic of my opening address to the delegates to the AHRMM17 conference. Beyond the clinical care people receive, health is more often a factor of where they live, their access to good food, if they make a livable wage, and/or their level of education. An untapped potential of supply chain professionals, in my opinion, is their ability to help assess the health needs of their communities, a requirement for not for profit hospitals in the U.S., and match those needs with various clinical and social services resources. I offer several examples of hospital driven programs that address the social determinants in the AHRMM speech. 
Unfortunately, many hospital executives spearheading programs to address factors such as access to good nutritional food fail to take advantage of supply chain expertise to source, contract, procure and deliver these kinds of essential products and services. Only when supply chain is recognized for its ability to help manage all non-labor spend will healthcare leaders be able to take full advantage of existing organizational capabilities to meet their growing responsibility for population health. If you are a supply chain leader helping meet the social determinants of health in your communities, I would love to hear from you and tell your story. Email me at kconway@ghx.com.
[i] Makary MA, Daniel, M. Medical error—the third leading cause of death in the US. BMJ 2016;353:i2139.
[ii] Ubelacker S. 1 in 18 Canadian hospital patients experience harm from preventable errors: study. The Canadian Press. The Canadian Press. https://globalnews.ca/news/3026275/1-in-18-canadian-hospital-patients-experience-harm-from-preventable-errors-study/. Published October 26, 2016.  Accessed September 27, 2017.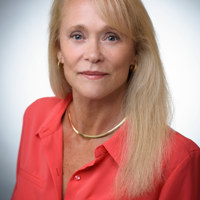 Vice President, Healthcare Value