Why Evidence Matters to Your Clinically Integrated Supply Chain
Erinn Zacharias, PhD, Executive Director, Research & Insights. Lumere, a GHX Company
Thursday, January 6, 2022
Just as Sherlock Holmes relied on physical evidence to solve mysteries, modern-day supply chain leaders must use clinical evidence in the value analysis process to help make cost-effective, patient-focused product decisions.  
As hospital leaders seek to reduce clinical spend while improving clinical outcomes and financial resiliency during the protracted COVID-19 pandemic, reliable evidence has never been more important. Supply chain professionals are feeling pressure to more rapidly gather and interpret clinical data and insights for frontline care teams – often without formal training in interpreting scientific literature.
During a recent webinar, Cynthia Leathers, a value analysis consultant and former director of clinical integration at HCA, joined me to look at some best practices and practical tips to help supply chain teams leverage evidence to lead the development of a clinically integrated supply chain.  
COVID-19 and the Need for a Clinically Integrated Supply Chain 
Even before COVID, hospitals and health systems have long struggled to balance workforce, supply and equipment issues with robust value analysis processes to reduce waste, control costs and improve the quality of care. And then the pandemic hit. 
"All of a sudden, more supplies were being used very quickly and hospitals were full to capacity," Leathers said. "Nurses, physicians, respiratory therapists, everyone worked overtime to care for patients, and that, of course, increased expenses. At the same time, elective surgeries – those that generate the most revenue for hospitals – were on hold, meaning less revenue during the height of the pandemic."  Now, health systems face burnout among caregivers and clinicians as well as administrative teams such as supply chain personnel tasked with financial recovery and building resiliency.  
 
"Now more than ever, it's important to ramp up our clinical integration strategies and value analysis processes," Leathers said. She outlined four ways using clinical evidence in the supply chain can help health care systems improve resiliency: 
Engaging physicians

 in clinical initiatives and new product decisions – they understand the risks and safety, product differences, clinical evidence and product attributes specific to patient experience

 

 
Forming a multidisciplinary value analysis committee

 of physicians, nurses, department directors, supply chain personnel, financial officers, clinical quality and others – but not vendors – to drive change and measure value

 

 

 

Ensuring product decisions

are based on current clinical evidence, comparison to alternative products, expected outcomes if product is adopted relative to current state, quality and safety considerations, and financial feasibility 

 

Monitoring results

 of product use, performance, clinical outcomes, financials and other factors and communicating findings on outcomes achieved and next steps

 
How Jefferson Health Used Clinical Evidence to Make Better-Informed Product Decisions 
During the webinar, I noted that Philadelphia-based Jefferson Health successfully implemented a number of these best practices.  
In 2019, Jefferson Health transitioned their value analysis program from an individual-entity value analysis to an enterprise-wide value analysis focused on patient outcomes. Jefferson's leadership recognized that their value analysis processes needed to adapt to the changing landscape of the pandemic. The financial and operational impacts of COVID-19 required an increased level of scrutiny—with clinical justification supported by data and evidence—for product decisioning. They leveraged technology to create a customized request form that was strongly tied to evidence. The new form required evidence-based data to support their request, which drove accountability. They also recognized the need to make more timely decisions, so their value analysis teams worked to reduce the decision-making cycle time. 
Tactics Supply Chain Professionals Can Use to Gather Evidence
Leathers pointed out that collecting and synthesizing the clinical evidence can be the most challenging part of the value analysis process, especially for supply chain professionals who frequently lack training in how to gather interpret that evidence. We discussed several tactics to improve and expedite the process. 
"The first question to ask is what attributes or outcomes of a product you're interested in," she said. "What would make it better than what you currently have? It's important to start with what physicians believe is important about the product when searching for this information. I generally go to the manufacturer's website because if they have a good study, you can bet they'll have a link to it. If they don't, that's a good clue, too. If they're relying on some type of indirect study or a white paper or laboratory animal studies, that should be a big red flag." 
She also recommended using Google Scholar, PubMed and other search engines. Searching clinicaltrials.gov can show whether additional studies are underway or completed but not yet published (and why).  
 
If there are multiple studies to choose from, she suggested looking for those published in reputed peer-reviewed journals and randomized clinical trials because they're less likely to be biased. Similarly, she pointed out that it's important to read beyond the abstract to gain additional context: the manufacturer's role in the study and potential biases, whether physicians were involved, how study participants were selected, and other factors.  
"Focus on the introduction, sample, results and discussion," Leathers said. "Look at the mean statistics – not just the median. Pay attention to outliers. Beware of percentages – convert them to outcomes for patients, actual numbers. Look for any hidden information about how the population reacted to the study. Then compare study results to your own patients – if you're doing better than the study, you shouldn't expect to benefit from using the product. Remember, we're looking for information that sheds light on outcomes. That's how you can truly achieve an effective evidence-based supply chain."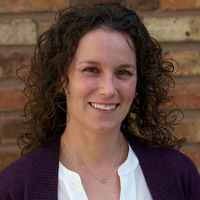 PhD, Executive Director, Research & Insights. Lumere, a GHX Company