Value-Based Care: the Role and Impact of Healthcare Supply Chains
Wednesday, July 26, 2023
There is a swift transition to value based models on the commercial payer side as well with alternative payment models growing. According to McKinsey & Company, value based care investment quadrupled during the pandemic. And it is big business.
For example, Optum, "one of the biggest players in the healthcare market, serving 127M consumers each year and working with 9 in 10 U.S. hospitals," stated that it expects to treat 4M people in accountable care models in 2023, an increase from the 1.8M patients it treated in these programs in 2022.
By 2030, the Centers for Medicare and Medicaid Services (CMS) aims to have all Medicare beneficiaries and most Medicaid beneficiaries enrolled in accountable, value based care programs, according to the Commonwealth Fund.
What does this mean for U.S. health system and hospital supply chain professionals? With increasing scrutiny on the value that medical/surgical supplies deliver in terms of patient outcomes, how will health care spending on supplies change in the coming years? What does the path toward a patient-centered supply chain look like? How do supply chain leaders get health care providers on board with supply chain models that support value based care?
Let's define value-based care, the elements of a value-based supply chain, and steps U.S. healthcare organizations are taking today to garner greater value from the supplies they purchase and use.
---
Table of contents
---
What is value-based health care?
The term, "value based care" is cited frequently when describing today's healthcare delivery environment, particularly related to healthcare costs and health outcomes. An article in NEJM Catalyst described value based care and how it differs from traditional health care models:
"Value-based healthcare is a healthcare delivery model in which providers, including hospitals and physicians, are paid based on patient health outcomes. Under value-based care agreements, providers are rewarded for helping patients improve their health, reduce the effects and incidence of chronic disease, and live healthier lives in an evidence-based way."
"Value-based care differs from a fee-for-service or capitated approach, in which providers are paid based on the amount of healthcare services they deliver. The "value" in value-based healthcare is derived from measuring health outcomes against the cost of delivering the outcomes."
---
How supply chains impact value-based care
Medical/surgical supplies play a central role in health care delivery and patient health outcomes, make up a significant portion of a healthcare spending, and are growing in cost. Hospital supply expenses per patient increased 18.5% between 2019 and 2022, outpacing increases in inflation by nearly 30%, the American Hospital Association (AHA) reported.
As expenses increase, healthcare organizations are finding it harder to get paid, as Guidehouse healthcare expert Ian Stewart told Becker's Hospital Review:
"Although many payers increased their [payment] rates for 2023, they quickly implemented policies and procedures resulting in payment delays, denials, or underpaying rates right out of the gate in January. Health systems must be prepared for higher denial rates, more edits and increased activity related to coordination of benefits. Many organizations can't keep up with all the new rules and denials. I sympathize with revenue cycle teams right now."
Traditionally, hospitals looking to cut supply costs would encourage supply chain leaders to find lower cost items to purchase, perhaps switch to a supplier on a group purchasing organization (GPO) contract from one that was not. If the U.S. Food and Drug Administration (FDA) has approved a product for use in health care, it has got to be as good as the next one, right?
But increasing evidence linking supplies to patient outcomes shows this is not always the case - and value based healthcare delivery is focused on providing high quality care.
Supply chain management in value-based care requires supply chain leaders to collaborate with healthcare providers to evaluate the value products provide - evidence based medicine. It goes far beyond considering the item's initial price tag to determine - what is the overall clinical and financial impact of product choice?
Cost versus quality in value-based care
Let's say a health care delivery system in the accountable care organization category is evaluating coronary stents using a value based care model. There are two stents on contract with their GPO - one priced significantly higher than the other. Selecting the lower price stent makes sense from the perspective that the initial upfront cost will be less for the health care system. 
But when the value analysis team digs into the clinical outcomes data for the product, they find long-term patients have more complications that require unreimbursed readmissions than the higher priced stent. Therefore, the financial risk outweighs the upfront price reward.
Conversely, physician groups in a health care system request a total knee implant much higher in price than what they are currently using because the manufacturer provides literature claiming it is longer lasting than its competitors' devices. In theory, the higher price tag makes sense because there should be less risk for readmissions and complications (and the costs associated with these interventions). 
Leveraging best practices in value based care models, the supply chain team partners with the value analysis team to acquire credible, evidence-based insights that reveal in practice, the product has shown no real world evidence for reducing risks. Instead they find evidence from other accountable care organizations that a lower priced implant aligns better with value based healthcare by supporting better health in patients long-term.
Factors in the value-based healthcare product evaluation
Starting with evidence that shows positive patient outcomes with one product compared with another or that an equivalent product with a smaller price tag can help lower cost is a great place for health care organizations to start when pursuing supply chain decisions that align with value based care. From there, healthcare providers and supply chain professionals can broaden their work related to value based care models by considering additional factors that contribute to better health and lower costs.
Factors for consideration when evaluating a product as part of its larger value based care quality strategy:
How will it impact patient care (e.g., increase ability to deliver high quality care, improve patient experience and/or patient satisfaction/patient engagement, enhance clinical outcomes, impact chronic disease management, etc.)?

How will it impact healthcare costs (e.g., shorten length of inpatient admissions, address costly chronic conditions, reduce emergency department visits, boost cost-efficiency in healthcare supply chains/healthcare logistics, reduce financial risk of the health care system, etc.)?

How will it impact how health care teams deliver care (e.g., greater efficiency, better care coordination, greater satisfaction among health care providers in delivering care, help better align physician groups on standardization, etc.)?

Will reimbursement under bundled payments, private and public and private sectors (CMS/private health plans) cover the cost of the item as part of services rendered?

Does the item support a health care delivery system in initiatives to reach new goals in value based care/becoming an accountable care organization (e.g., population health management, patient centered medical homes, health care equity, greater patient engagement in achieving better health, environmental factors/waste reduction, primary care physician alignment, etc.)?

For products with an IT/data component, what are the health information technology implications of the choice? Will it increase healthcare system risk for cyberattack that could impact patient care, services provided, etc.?
---
How supply chains can support value-based care
As value-based care for supply chains is dependent on evidence, supply chain leaders should focus their efforts on accessing the data healthcare providers need to make product choices aligned with value based care programs.
The ability to calculate the true cost of healthcare services rendered is no simple task, especially considering the long-term impacts of interventions and supply choices. As stated previously, a device that is reasonably priced and seems on the surface to have a safe and effective track record might contribute to costly patient complications down the road that are not reimbursed under value based programs, such as bundled payments.
Steve Jackson, Chief Revenue Officer at GHX, summed it up priorities for supply chain leaders in supporting value based care in a Supply Chain Brain article:
"For supply chain professionals, the near-term focus should be on the redesign of the healthcare supply chain, coupling proven supply chain approaches with advanced technology and automated processes to create a modern supply chain system capable of successfully supporting a value-based care model — one that increasingly revolves around improved patient satisfaction, safety and outcomes."
3 steps for SCM to support value-based healthcare
Here are 3 initial steps for supply chain teams to take on the path to value based purchasing for supply chains (VBP for supply chains):
Align with the healthcare system larger quality strategy: At the executive level, what is your healthcare system goals for patient care delivery (e.g, population health, pursuing a patient centered medical home model, greater health equity, improved chronic disease management)? How can supply chain best support the organization is reaching these goals?

Align with healthcare providers on their priorities and goals: Beyond the ability to deliver high quality care, what other factors are important to healthcare providers as they seek to support value based care in today's environment? Could supply chain help with primary care physician alignment by providing evidence to standardize on products throughout the care continuum? Perhaps value based healthcare to a nurse care manager, for example, means reaching patients in their communities to prevent/manage chronic disease and supply chain can assist by identifying services to support these efforts?

Identify the data needed to drive value based care decisions: Once supply chain understands priorities and goals, the next step is to find the data needed to guide decision making on products and services that impact these areas.
For example, a neonatal intensive care unit (NICU) team has learned about a new approach to neuroprotective care that is clinically proven to improve long-term outcomes for preemies. They want to know which incubator technologies best protect babies from toxic stimuli (e.g., excessive noise, light). The supply chain team subscribes to an evidence library to identify incubators that have demonstrated improved clinical value with regards to neonatal development, and presents the data to the NICU team so they can make an informed decision.
In many cases, the healthcare system itself has the data to support value based care models within its own IT systems, but lack of system integration, inaccurate or incomplete data, and the inability to analyze and present it in an actionable way holds supply chain back from using it. The ERP system has data on product costs, the EHR on patient outcomes and financial system on billing and reimbursement.
As part of the digital transformation of healthcare, supply chain leaders are increasingly prioritizing efforts to leverage clinical, financial and supply chain data for informed value based healthcare decision making. To do so, they are turning to cloud based, automated technologies that facilitate data cleansing, integration, analysis and reporting. In doing so, they are getting closer to understanding the impact of supplies on health outcomes and costs - and sharing this information with health care providers to drive value based care decisions.
---
Case studies: supply chain optimization for value-based care
Here are three resources, including case studies and tips, that healthcare supply chain professionals can leverage in their value based care models.
The right data and tools can transform supply chain
In this 2023 GHX Summit Satellite webinar, David Mimms, Director of Supply Chain and Logistical Services at Memorial Hospital of Gulfport, describes his journey to establish value analysis committees and processes, earn trust among health care providers, and secure "trustworthy data" to support value based healthcare.
How to survey physicians when beginning a sourcing initiative
In this 2023 GHX Summit Satellite webinar, Kristin Motter walks through best-practice examples of how to fold physician voices into sourcing initiatives via carefully crafted surveys and decision matrixes designed with both clinical and financial impacts in mind.
---
Common FAQs about value-based care
Q. What is Value-Based Care?
A. Value-based care models are those where healthcare organizations and their providers are paid based on the quality of patient outcomes. There is a focus on leveraging evidence-based care decisions to improve short and long term outcomes, and empowering patients to take control of their own health status through preventative measures to reduce the incidence of costly, avoidable conditions (e.g., chronic diseases).
Q. What are the benefits of implementing value-based care in healthcare supply chains?
A. Because supplies play a central role in care costs and delivery, implementing value based care in healthcare supply chains can help improve patient health outcomes and reduce healthcare costs.
Q. What challenges might organizations face while implementing value-based care?
A. Key challenges include competing priorities in a health system's larger quality strategy, resistance to change among health care providers and lack of data for measuring health outcomes.
---
Sources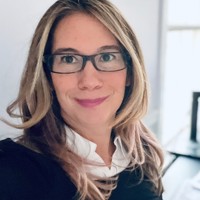 Healthcare Industry Contributor