Top Supply Documentation Challenges Nurses Face and How To Solve Them
Friday, June 18, 2021
As the conduit between patients and care, nurses have many critical responsibilities. One of the many tasks in a nurse's day is properly documenting supplies, however, for many nurses, this is laborious and time consuming. In fact, a recent survey of 100 hospital nurses and frontline leaders found that more than 85% have difficulty documenting supplies used during procedures.
During a recent panel discussion with the American Hospital Association, I joined two other nurse leaders, Deena Carney, RN, BSN, MHA, CNOR, Director of Surgical Services at Good Samaritan Medical Center, and Ariam Yitbarek, MS, BSN, RN, NEA-BC, Vice President of Nursing Operations at MedStar Washington Hospital Center, to discuss the top supply chain documentation challenges nurses face. We also shared some of the ways hospitals can address these problems and improve collaboration between clinical and supply chain teams.
Communication Disconnects: A Key Contributor to Documentation Challenges
One of the biggest reasons nurses struggle with supply documentation, as well as inefficient supply chain workflows in general, relates to poor communication and a lack of collaboration between clinical and supply chain teams. For example, Deena, Ariam, and I all noted how inconsistent supply chain terminology creates significant challenges for nurses.
"In the materials and purchasing departments, they refer to supplies by their reference number or manufacturer's description, while nurses call the supply what it is, such as an embolectomy catheter or a foley catheter," said Deena. "It's definitely a different language, and that's very frustrating for everyone."
This inconsistent nomenclature also makes it difficult for nurses to quickly identify supplies in hospitals' documentation systems, such as in an EHR dropdown. Finding the correct supply can be so time consuming that nurses sometimes give up on electronically documenting it altogether and manually write the supply down instead, in hopes that someone else will properly document it later. This leads to many supplies not being documented at all, or being documented inaccurately.
Collaboration Is Key: How It Helps and How to Achieve It
Improving collaboration between clinical and supply chain teams can lead to significant documentation and workflow improvements for nurses. Deena has seen the benefits firsthand at Good Samaritan, where nurses and supply chain teams are working to improve communication and determine more consistent terminology.
MedStar Washington Hospital Center is employing a similar approach, and for the past few years, has invited supply chain team members to attend nurses' daily 15-minute morning huddles, said Ariam. "If there are any supply issues, we discuss them during the huddles," she noted. "This also gives the supply chain teams more of a direct line of sight into patients, so they better understand how their responsibilities impact patient care."
Technology's Growing Role: More Accurate and Efficient Documentation
Technology can also play a significant role in improving nurses' documentation processes and workflows. For example, some hospitals, like MedStar Washington Hospital Center, are implementing point-of-use tools like barcode and RFID scanning to enable nurses to document supplies simply by scanning them. Rather than having to find and enter the documentation into an EHR (for example, via a dropdown), the scanned item is automatically documented in the EHR and ERP.
And, for hospitals that still rely on their EHR as their sole inventory management system, it's time to consider a different approach. As I noted during the panel, EHRs were never really intended to be an inventory management system, and as a result, the documentation workflows aren't as streamlined. An inventory management system that sits between the purchasing/procurement system and the EHR improves workflows for both nurses and supply chain teams.
More and more nurses are calling for these technology improvements. In the aforementioned survey, 65% of nurses said their current supply documentation system is too time consuming, 39% said it is missing useful features, and 20% said it is difficult to use. And, when the nurses were asked to identify the features that would most benefit them, the most common responses included barcode and RFID scanning and EHR integration.
It's critical for hospitals to step in and provide nurses with better resources to improve their supply chain documentation processes and workflows, said Ariam. "Nurses face long shifts in emotionally draining encounters with patients and family members and multiple other responsibilities. When they don't have good supply chain management tools and resources to help them complete some of the administrative tasks, it takes a significant toll."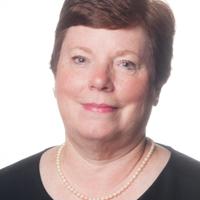 Chief Nursing Officer, Syft, a GHX company