Top Payment Objectives for 2018 — A Look Into the Payments Crystal Ball
Tuesday, December 19, 2017
During the past year, GHX has worked with providers and suppliers to drive greater efficiency across the payments cycle. GHX ePay has gained traction and acceptance in the market due to the tireless efforts of so many employees and partners.
While there is much discussion about the industry being primed to go paperless, many of us know that while bringing greater levels of automation to the payment cycle promises great rewards, it does not come without complexity.
As we look ahead 2018, three objectives have become clear in regard to payments.
Eliminate paper checks.
Paper continues to cost the industry millions annually. In a recent study, GHX found the majority of large healthcare suppliers distribute 20% or more of their invoices by paper. What's more, 76% of these companies receive fewer than half of all payments electronically. Data shows it costs as much as $31 to manually process each invoice and process paper checks. The continued reliance on paper runs counter to the industry's goal of automating processes to reducing costs and improving efficiency. 
Manage the Changing Landscape of Virtual Credit Card (VCCs).
Many providers and suppliers have been using VCCs for quite some time. Recently, however, we've seen signs of shifts in virtual card trends, like changing card acceptance policies and demands for increasing amounts of data, that may have an impact on healthcare payments. VCCs provide speed, security and significantly reduce the costs associated with paper checks, but interchange fees and the challenges of reconciliation associated with VCCs have hindered their more rapid and broad adoption.
Automate Order and Invoicing Processes.
When these processes are automated, exceptions are reduced or eliminated, and both provider and supplier trading partners have a greater opportunity for benefit in the payables process. Providers can focus on streamlining upstream order and invoice workflows to expedite payments on schedule, significantly reducing AP costs. By automating these processes, suppliers can achieve cost savings through scale, and decrease costly transaction fees. Case in point, a hospital can't pay early to achieve discounts if the invoice is stuck in processing or approvals. When suppliers benefit from the upstream automation efficiency, there is a business case to support alternate payment methods and/or discounts.
At GHX we look forward to continuing a leadership role in refining the healthcare payments landscape in 2018. Through GHX ePay, we continue to help providers and suppliers increase automation and efficiency, helping to increase revenue, reduce back-office expenses, and improve overall visibility across the procure-to-pay and order-to-cash cycles. These are clear opportunities for cost savings that will help the industry deliver its goal of stripping waste and inefficiency out of the system so the focus stays on providing outstanding patient care.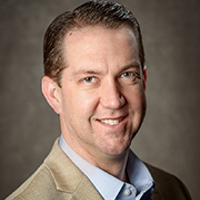 Vice President, Market Management