Selecting a Cloud-Based Supply Chain Management Solution
Wednesday, April 28, 2021
3 Critical Attributes for Hospitals
Hospitals across the country are evaluating their options when it comes to transitioning to a Cloud-based supply chain management solution. From an infrastructure and resource-optimization perspective, the advantages of the cloud over on-premise solutions are clear. Key benefits include flexibility and scale, enhanced security, automated software updates, and peace of mind that your hospital can continue operations in the event of an on-premise outage or other IT disruption.
While cloud-based supply chain management has significant benefits, hospitals and health systems making the transition must ensure they have a supply chain management optimization partner that seamlessly integrates with, and enhances, their cloud-based approach. If not, their unique needs and objectives as a hospital or health system are unlikely to be met, and they are unlikely to experience the full benefits of a cloud transition. Here are the top three attributes to look for in a supply chain management partner that can complement your move to the cloud:
Attribute #1. An experienced, healthcare-exclusive provider and platform
You wouldn't go to a podiatrist to treat your migraines or an ophthalmologist to treat your hip pain. When selecting a cloud-based supply chain management solution, seek out a partner that knows healthcare. Syft has worked exclusively with hospitals and health systems for more than 20 years. In fact, we are the first application ecosystem vendor to be Oracle-Cloud certified that is 100 percent healthcare-exclusive. That extensive experience enables us to build our solution based on a solid understanding of hospitals' needs.
One example? Consider our PAR location management solution. While solutions that aren't exclusively focused on healthcare approach PAR inventory management in a transactional way, we take the transaction a step further with analytic insights. For hospitals with multiple PAR locations, we help identify where PAR optimization efforts should be focused such as a PAR location with frequent stock outs or fast-moving supplies—drilling down to the location level and item level–and then share recommendations regarding the best next steps.
Attribute #2. A solution that includes workflow-enhancing tools for supply chain teams and clinicians
Supply chain technologies are often designed for supply chain teams, but nurses and other clinical staff also need tools to quickly track and document inventory. Syft's intuitive platform enables dock-to-doc™ supply chain optimization, and makes it easy for warehouse, supply chain, and clinical teams to incorporate the platform into their workstreams.
One of Syft's biggest advantages is that it provides point-of-use supply chain management tools that automate supply-related processes for clinical staff through integrated barcode and RFID scanning technology. This leads to greater efficiency and higher margins in high value, high volume procedural areas.
Attribute #3. Solutions that incorporate artificial intelligence (AI) and machine learning (ML)
A supply chain management solution should foster continued improvement over time through AI and ML technologies. Syft's dashboards and analytics provide real-time business intelligence insights that drive inventory and process optimization in all areas, including procedural and surgical settings.
With the right solution, hospitals can use supply chain analytics for demand forecasting, waste reduction, efficiency improvements, and more. For example, they can predict how many total knee or hip replacements will be done in the next six weeks and ensure the appropriate supplies are on hand when needed. They can optimize physician preference cards in the OR by tracking cost and outcomes variance data. And, they can identify supply-level standardization opportunities to reduce waste and improve margins.
The cloud presents great promise for hospital supply chains—but to experience its full benefits, hospitals need the right supply chain optimization partner. Take the time to research which solutions are designed specifically for healthcare and that enhance your processes across the enterprise before you make the leap.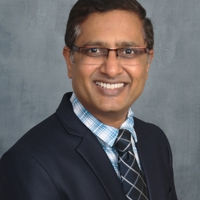 Chief technology Officer, Syft, a GHX company