Preserving Your ERP as the Source of Truth
Steve Herz, Chief Product Officer, Syft, a GHX company
Tuesday, July 19, 2022
6 Reasons It's Critical for Your Supply Chain Platform
Healthcare supply chain management (SCM) is extremely complex. At Syft, we strive to make it easier for you in a variety of ways. One is by focusing on augmenting and enhancing your ERP, rather than disrupting it.Holistic Supply Chain OptimizationHospital Inventory Count Services
While many inventory management providers implement technology that works separately from your ERP—creating a duplicate copy of data and periodically synching it with your ERP—we view your ERP as your single source of truth. That's why we built the Syft Synergy platform to seamlessly integrate with your hospital's ERP. This ensures that every inventory management task or transaction completed in Syft is automatically reflected in real-time in both systems.
Extending the Value of Your ERP with Syft Synergy
Hospital ERPs are a critical component of managing internal processes and transactions, including many supply chain-related tasks. But hospitals can achieve even greater value from their ERP by integrating it with Syft Synergy, a robust supply chain management platform. Syft Synergy improves mobility—leading to greater productivity and accuracy—and layers in advanced features, efficiency reports, and analytics and dashboards that yield real-time data that further optimizes the supply chain and identifies supply-related cost savings and revenue-generation opportunities.
6 Ways This Approach Benefits Hospitals and Patients
More accurate inventory data
Most supply chain management systems work separately from the ERP, duplicating the data, modifying it, and periodically resynching it. As a result, the data in both systems is not always accurate and up-to-date. That's not the case with the Syft Synergy platform, since it seamlessly integrates with your ERP, supports real-time ERP updates, and does not require duplicate ERP data sets. The ERP data is always up to date with respect to SCM rules and supply quantity on hand.


Optimal enterprise-wide management
Syft's ability to seamlessly integrate with real-time transactions also improves inventory management across the enterprise and within key departments. For example, when staff members complete inventory transactions with Syft's handheld devices (such as PAR replenishments, purchase order receipts, and picking feedback), that information is captured and updated in the ERP in real-time. As a result, the hospital experiences fewer inventory inaccuracies, reducing the risk of replenishment timing problems and stock-out situations.


Higher quality patient care
The seamless integration and real-time transactions provided by Syft also enhance patient care. The improved accuracy between the two systems ensures that replenishment rules and quantity on hand values are accurate so that replenishment orders are always triggered at the appropriate time. This means hospitals experience fewer supply shortages and stockouts that could impact patients.


Streamlined processes for IT and supply chain teams
Seamless integration with the ERP also simplifies processes for hospitals' internal IT staff members. Since fewer data discrepancies and errors occur, the IT and supply chain teams spend less time confirming data integrity and resolving problems.


Enhanced margins and revenue
Syft's integrated approach also improves margins and revenue for hospitals. With fewer supply shortages and stockouts, there are fewer postponed OR procedures. And, since supply chain data is more accurate overall, hospitals can make more informed, revenue-enhancing purchasing decisions. Hospitals can also use stronger data to optimize physician preference items and implement strategies to reduce supply waste.


Higher patient satisfaction


As noted, seamless integration between the Syft Synergy platform and the ERP helps ensure the hospital experiences fewer inventory inaccuracies, which reduces the risk of replenishment timing problems and stock-out situations. This in turn, leads to fewer delayed procedure situations that contribute to poorer patient satisfaction. With patient satisfaction playing a growing role in value-based reimbursement as well as hospital reputation, hospitals must work to ensure fewer stockouts and shortages occur.
Preserving your ERP as the source of truth is a must, and hospitals should select a supply chain management solution and vendor that supports that strategy. Seamless real-time integration with the supply chain management system eliminates the risk of inaccurate and outdated data, while enhancing patient care and streamlining processes for staff members and IT teams. More accurate data and insights enabled by seamless integration also help hospitals maximize the margin-enhancing benefits associated with supply chain optimization, which can reach up to $12.1 million per hospital annually.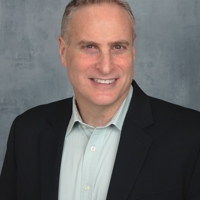 Chief Product Officer, Syft, a GHX company