Survey Finds Hospital Staffing and Security Top of Mind for American Consumers
Wednesday, July 26, 2023
Concerns abound around clinical staffing shortages and the safety of U.S. hospitals. In a survey of 2,000 U.S. adults commissioned by GHX and fielded by Regina Corso Consulting, four in five (81%) Americans say there is a staffing issue in hospitals today, with nearly half of respondents (49%) saying they are likely to avoid going to a hospital because of staffing shortages. 
When asked if hospitals need to do a better job with security, 70% of those surveyed said "yes," and 39% reported they are likely to avoid the hospital because of concerns around violence.
For U.S. health systems and hospitals struggling with razor thin margins and losing patients to outpatient settings, how can they demonstrate their commitment to patient care and safety? How can they help their limited clinical staff members spend more time at the bedside to improve the patient experience and instill confidence in healthcare consumers that the hospital is a safe place to visit?
The 2023 GHX Hospital Safety and Staffing Consumer Report offers a look at consumer perceptions of acute care settings today. The report contains the survey findings, including a deep dive into respondent demographics. 
---
Automation to help alleviate administrative burden
When asked what factors would likely improve visits to a hospital, more than half of survey respondents (54%) said more nurses, almost half (48%) said more support staff, and 46% said more doctors would help.
With fewer clinicians to care for patients, and patients demanding more clinical face time, one solution, on the surface, is to hire more staff members. But the chronic nursing shortage continues as fewer nurses enter the profession and more leave due to burnout, retirement, or other factors. Supplementing core staff with travel nurses is financially unsustainable to continue broadly and indefinitely for the U.S. healthcare industry.
Both clinicians and patients want the focus of hospital care to be on getting and keeping people healthy. Neither one want caregivers to get hung up with administrative burden that reduces productivity, decreases patient satisfaction, and affects clinical colleague well-being.
Turning to technology, we can't replace bedside nursing care with tech solutions – and patients may not want that – so a logical alternative is to leverage technology to automate non-patient care work.
Proven technology solutions exist today to help alleviate staff of manual administrative burdens so they can be more available for care delivery. Evidence of successful automation that reduces human touch points can be found in many aspects of healthcare delivery, such as electronic health record (EHR) documentation and supply inventory management.
In today's environment of staffing shortages and patient hesitancy to seek care in the hospital setting, it is increasingly important to expand the automation of manual, administrative tasks to help keep clinicians' focus where it belongs, on the patient.
💡 Read more: Patient Safety in Hospitals: Best Practices & Strategies
---
Automation to assist in hospital access and security
The GHX Hospital Safety and Staffing Consumer Survey revealed some intriguing insights around patient safety concerns in U.S. hospitals, including demographic data on which populations are most concerned about the risk of violence (e.g., younger respondents, those with children, etc.).
Consider the countless individuals who may set foot in a hospital each day: staff members, patients, their family members and friends, product and solutions providers, suppliers making deliveries, laboratories collecting patient specimens for processing, technicians maintaining and repairing infrastructure, utilities and equipment – and the list goes on.
Automating the visitor management process through technology-enabled solutions can be a part of a security program for facility access. Kiosks placed at hospital access points help improve the visitor and vendor check-in process and can be enabled with "watch lists" and integrated temperature scanning.
Through automated visitor screening and badging, guest relations staff can focus on hospitality-oriented activities and nurses and other clinicians can focus on the patients in their care.
💡 Find out more about Vendormate Kiosk Facility Access for Vendors and Visitors
---
Want the full story on consumer perceptions of U.S. hospitals?
Access the 2023 GHX Hospital Safety Survey Report to gain consumer insights into:
Frequency of hospital visits and procedures
Hospital emergency room versus urgent care facility preferences
Perceptions around hospital staffing, safety and security
Reasons for avoiding hospital care
Factors they believe would improve hospital visits
Read the report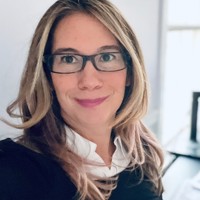 Healthcare Industry Contributor