Equity, Environment, Resiliency and Risk: Future Considerations for Healthcare Value Analysis
Wednesday, February 22, 2023
As health systems prioritize resiliency, sustainability and equity, value analysis teams must consider an expanding list of factors beyond cost and quality. From the impacts of climate change to reducing health disparities, Karen Conway, MSc, CMRP, met with a panel of industry leaders to discuss future considerations for healthcare value analysis teams. Read on to learn about their key takeaways and insights into how value analysis and strategic sourcing professionals can support sustainable, affordable and equitable care. 
---

  WATCH THE WEBINAR ON-DEMAND
---
During this on-demand presentation, GHX Vice President of Healthcare Value Karen Conway and industry leaders explore the evolving imperatives facing healthcare system executives. They how highlight how value analysis and strategic sourcing professionals can best prepare themselves, their organizations and the communities they serve for success.
This educational activity is approved by the Association of Healthcare Value Analysis Professionals (AHVAP) for 1.0 hours of continuing education credits to be applied towards the Certified Value Analysis Healthcare Professional (CVAHPTTM) recertification process.
***
I had the honor recently to moderate a panel with three esteemed industry leaders (and friends): 
Tom Lubotsky, Vice President, Supply Chain, Allina Health

 

Mary Larsen, Senior Sustainability and ESG Advisor

 

Liz Eisenberg, MSN, RN CVAHP, Director, Clinical Value Analysis, Scripps Health and President, Association of Value Analysis Professionals (AHVAP)

 
In case you missed the session, entitled From Equity and the Environment to Resiliency and Risk Management: Future Considerations for Healthcare Value analysis Teams, we will continue the discussion in May at GHX Summit 2023 in Chicago. 
We explored how value analysis and strategic sourcing professionals will need to consider an evolving and expanding list of factors as healthcare systems prioritize resiliency, sustainability and equity, in addition to cost and quality. All these factors play important roles as we work to provide more affordable, accessible and equitable healthcare for all.   
Here are a few key takeaways from our discussion: 
The pandemic heightened awareness about the importance of a) knowing whether a supplier can provide products, and b) trusting that the vendor will provide advance notice to the extent possible about any potential disruptions and available options.

 

Hospitals and healthcare systems are already dealing with the negative health impacts of climate change and are working to reduce their own carbon footprint. Two-thirds of the greenhouse gases associated with healthcare operations are tied to the products and services purchased. As such, providers are dependent upon suppliers to help them measure and reduce the carbon emissions associated with the production, packaging, transportation, use and disposal of their products and services. 

 

The pandemic also shone a light on a longstanding problem of health disparities, resulting in much higher rates of chronic disease among poor and minority populations as compared to more affluent populations. Supply chain can help reduce such disparities by using the power of procurement for economic development in low-income communities.

With an increasing number of factors to consider, value analysis teams will need frameworks through which they can assign weightings to different factors depending on the strategic objectives being pursued. As with so many things in supply chain, it's a matter of making trade-offs. In some cases, a higher product price tag is worth it to improve quality, lower the environmental impact or invest in a diverse supplier. And despite what we often assume, a "better" product is not necessarily more expensive.

 
Equity, the environment and risk management are all critical considerations for value analysis and strategic sourcing teams. By understanding the impact of these factors on care delivery, we can help ensure that hospitals are sourcing the most appropriate products to support sustainable, affordable, and equitable care.   
This blog only touches on what the four of us covered throughout our conversation. You, too, can join the conversation by watching the webinar.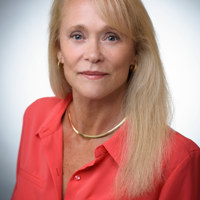 Vice President, Healthcare Value