Four Ways to Engage Nurses in Supply Chain Optimization Initiatives
Monday, July 26, 2021
Supplies follow a long pathway through the hospital, from the warehouse to the clinical care team. As a critical end user, nurses have unique visibility into supply chain inefficiencies and problems. This is one of many reasons it's so critical for hospital leaders to incorporate nurses' input before embarking on a supply chain improvement initiative. Nurses can reveal key supply chain vulnerabilities and weaknesses that other hospital staff members don't see.
During a recent panel discussion with the American Hospital Association, Deena Carney, RN, BSN, MHA, CNOR, Director of Surgical Services at Good Samaritan Medical Center; Ariam Yitbarek, MS, BSN, RN, NEA-BC, Vice President of Nursing Operations at MedStar Washington Hospital Center; and Lee Smith, RNFA, BSN, MBA, Vice President of Clinical Solutions at Syft, discussed how hospitals can create a more nurse-centric supply chain. One of the top solutions our panelists all agreed on? Obtaining nurse input and buy-in for supply chain improvement initiatives.
Here are a few of the biggest takeaways from their conversation.
Involve Nurses in Supply Chain Decision-Making
Well-before embarking on a supply chain improvement initiative, hospitals should seek out input from frontline nurses and nurse leaders. This will help ensure hospital leaders better understand how changes to supply chain processes can complement and enhance nurses' workflows, rather than hinder them.
"Including nurses early in the decision-making process is critical in any supply chain project, but particularly useful when implementing new technology or making technology enhancements," said Lee. "Hospitals should have nurses involved in RFP planning committees, implementation committees, training committees, and ongoing improvement and quality assurance committees."
At MedStar Washington Hospital Center, which is in the midst of a supply chain optimization initiative, Ariam said the process has benefited greatly from a steering committee of nurses. "This group has participated in every decision point, from how to categorize supplies to what the appropriate terminology for a supply should be in the documentation system," she explained. "We also have unit champions that go to their units, gather feedback, and share it with the steering group."
---
What's the most effective way to obtain nurse buy-in for supply chain improvement initiatives?
Involve frontline nurses and nurse leaders in the decision making/RFP planning process: 77%
Survey nurses on their supply chain challenges and needs: 15%
Communicate changes and project objectives early and often: 7%
Source: Attendee poll during AHA Webinar: The Nurse's Take: How to Improve Hospital Supply Chain Management
---
Communicate Early and Often to Nurses
Nurse leaders, supply chain leaders, and hospital leaders should communicate openly with the nursing team about any upcoming supply chain workflow and documentation changes. They should also explain the reasons behind the changes, and share how the changes will benefit nurses and patient care.
This will give nurses insight and time to prepare for what's coming, and it will make them feel heard—both of which will lead to more nurse buy-in with the project, said Ariam. "Engaging nurses and communicating with them about the plan is extremely important. We regularly inform our staff and communicate about the plan, and started doing this months in advance of making changes."
Survey Nurses on Their Supply Chain Challenges and Needs
As noted, nurses have a unique vantage point when it comes to identifying supply chain problems. Prior to making supply chain changes, and then on an ongoing basis, hospitals should periodically survey both their frontline nurses and their nursing leaders about supply chain processes.
These surveys can help hospital and supply chain leaders learn:
How nurses interact with their supply chain
What additional supply chain training would benefit nurses
The challenges nurses face related to supply chain workflows
The technology improvements nurses wish hospital leaders would make
Nurses will appreciate the chance to weigh in by participating in the survey, and hospital leaders will benefit from uncovering hidden supply chain problems.
Identify Unit Champions to Ensure Continuous Improvement
Once your hospital has completed a supply chain improvement initiative, it's important to implement safeguards to ensure problems and inefficiencies for nurses are quickly identified on an ongoing basis. While annual surveys of nurses can help, hospitals should also form a council of frontline nurses and nurse leaders that regularly shares feedback with hospital leaders and supply chain leaders.
"The supply chain is not a one-discipline responsibility—it applies to every discipline," Ariam said. "It touches clinicians, supply teams, vendors, and many others. Optimizing the supply chain requires a true partnership and collaborative effort."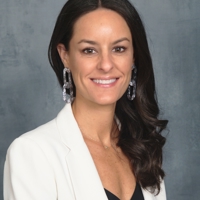 Executive Director, Product Marketing